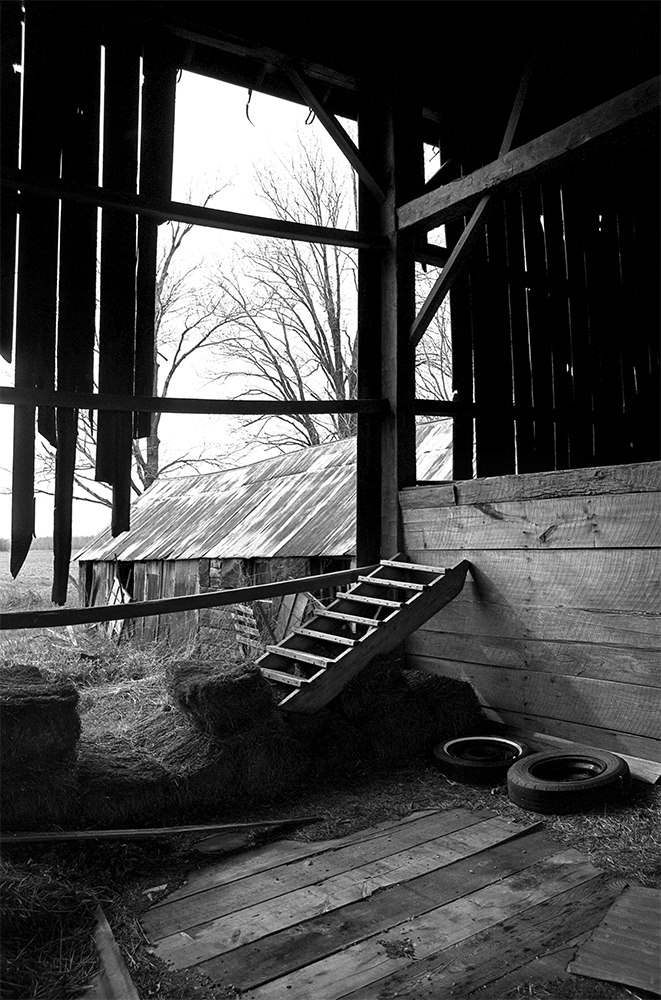 Deserted spaces are not empty. They are vessels that contain memories of human life if you know how to see them. I grew up viewing forgotten structures as more than just ruins – they were symbols of man's creativity, edifices of human ingenuity, definitive marks left in the world. They became the seeds.
Starting this blog are a few shots from my early years. Even then, old buildings caught my eye. But it was access to the old Ohio Penitentiary that really energized things.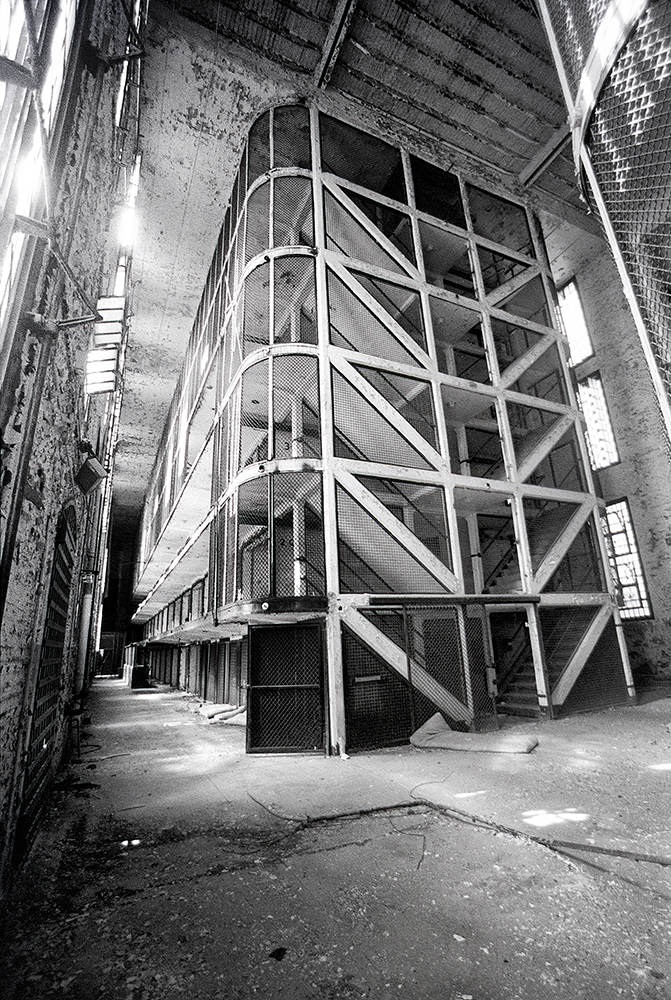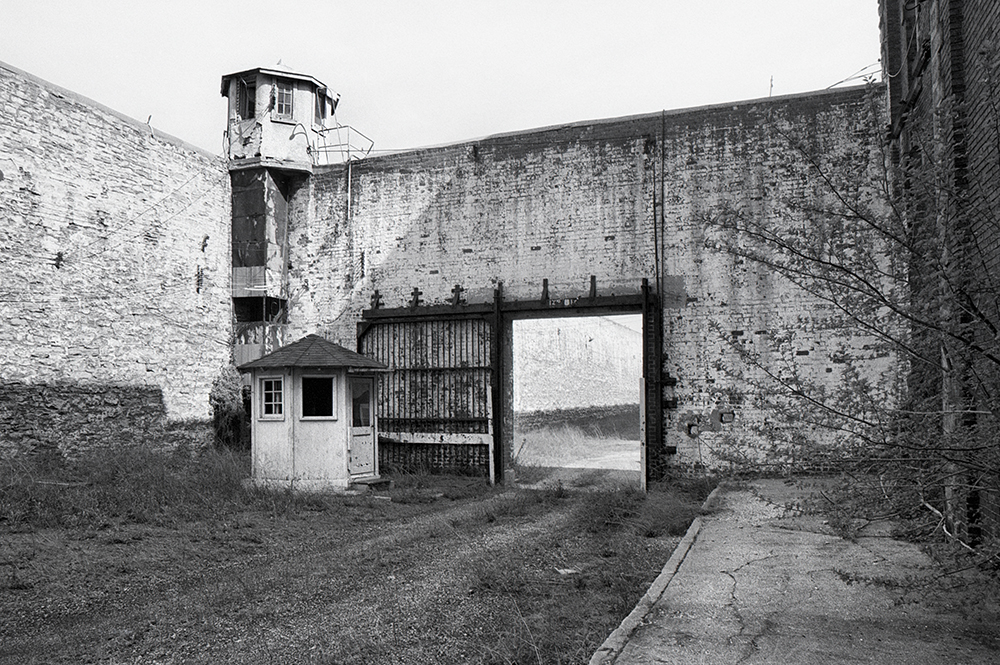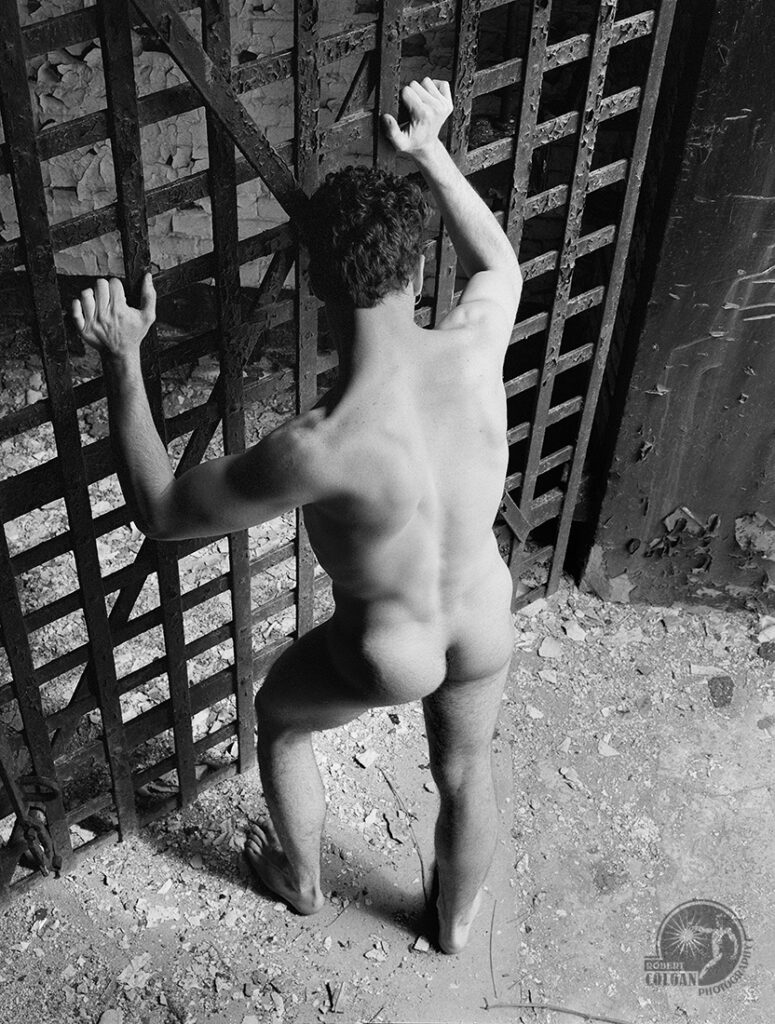 I've always had the creative mind of a kid. As a bookish, glasses-wearing geek, I found inspiration from TV cartoons like Jonny Quest and boys detective novels. They fueled many days of high adventure utilizing imaginary props to save the world. Then as a college student, deserted buildings began to offer tangible places to bring these adventures to life. They were also places of protection as I attempted to adjust to my sexuality. A setting of solace for a kid that didn't really fit in any clique or social group.
But when I brought models into these spaces, new meanings emerged. I saw beauty in the disparity between the exposed, vulnerable flesh of the model and the "naked" structures exposed to the elements, both revealing a raw state of being. I was creating a dystopic fantasyland where my passions were held captive awaiting discovery amongst ruin and deterioration. The objects of desire imprisoned in the hidden world where I felt the safe and no one cared to enter.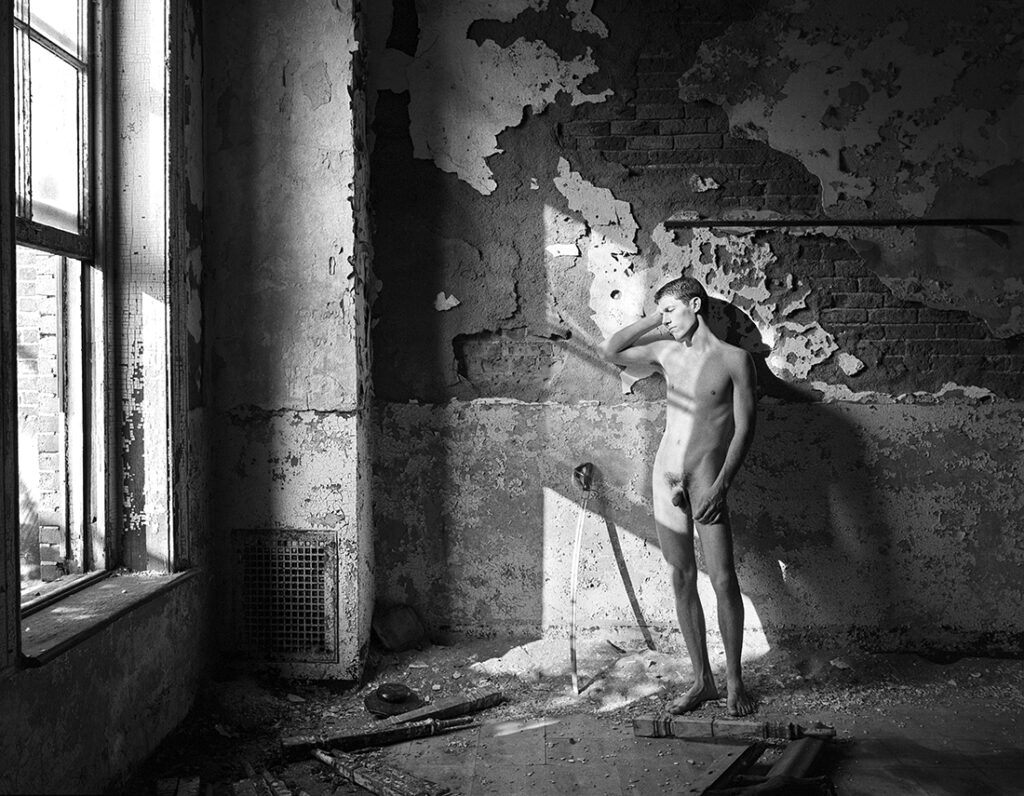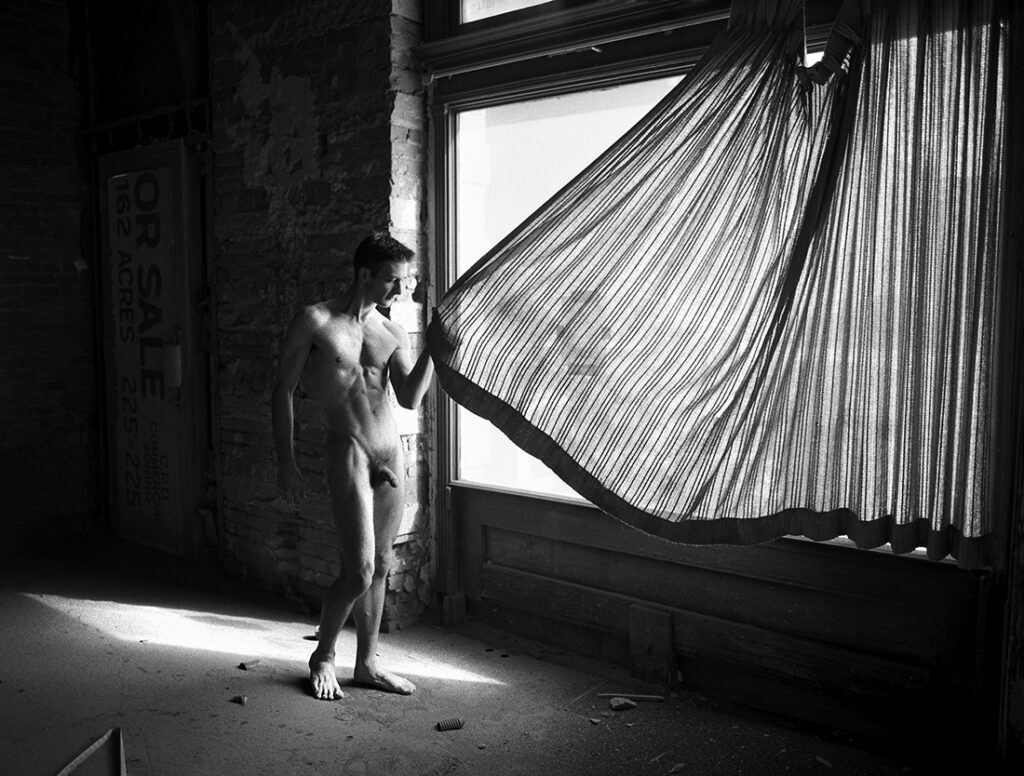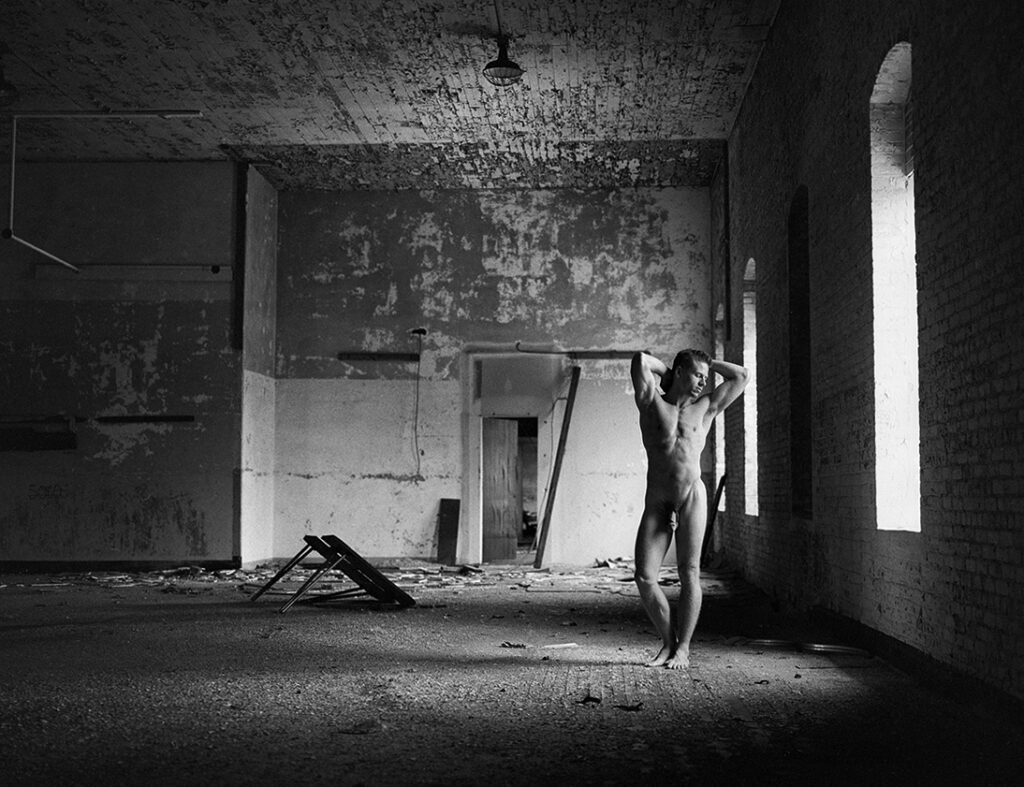 But as I was coming out, the AIDS epidemic began. My world of hope and acceptance was immediately shattered. My vision became symbolic of a dangerous new world – desires in opposition to reality – the two held in suspension. The mission to utilize the nude male in this setting suddenly became paramount. These images that used to reflect my imaginary world where insecurity was alleviated, now replaced by ones of even greater uncertainty.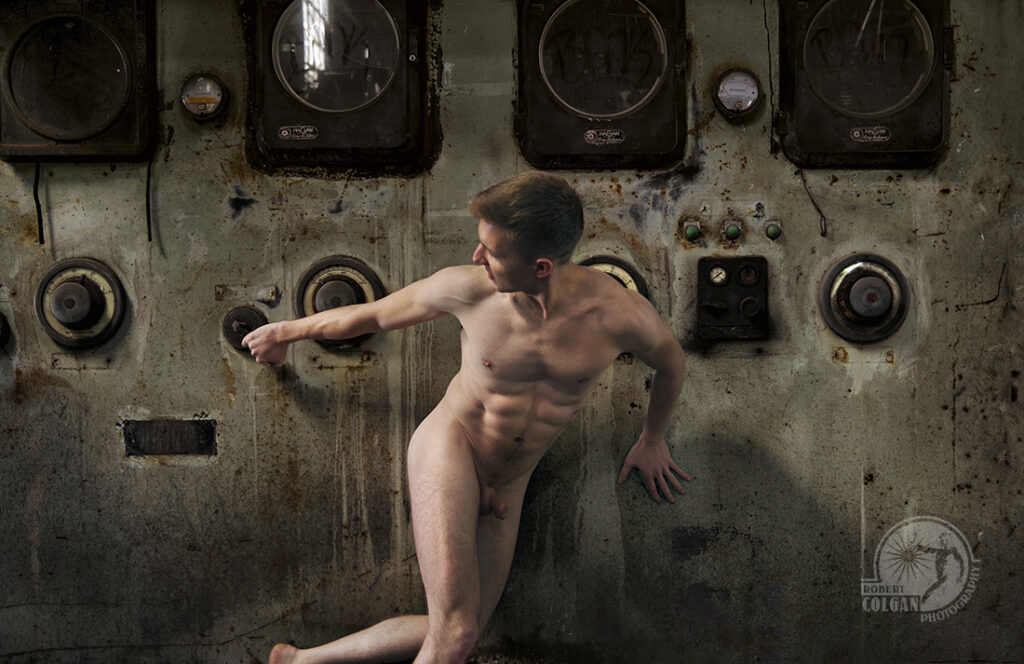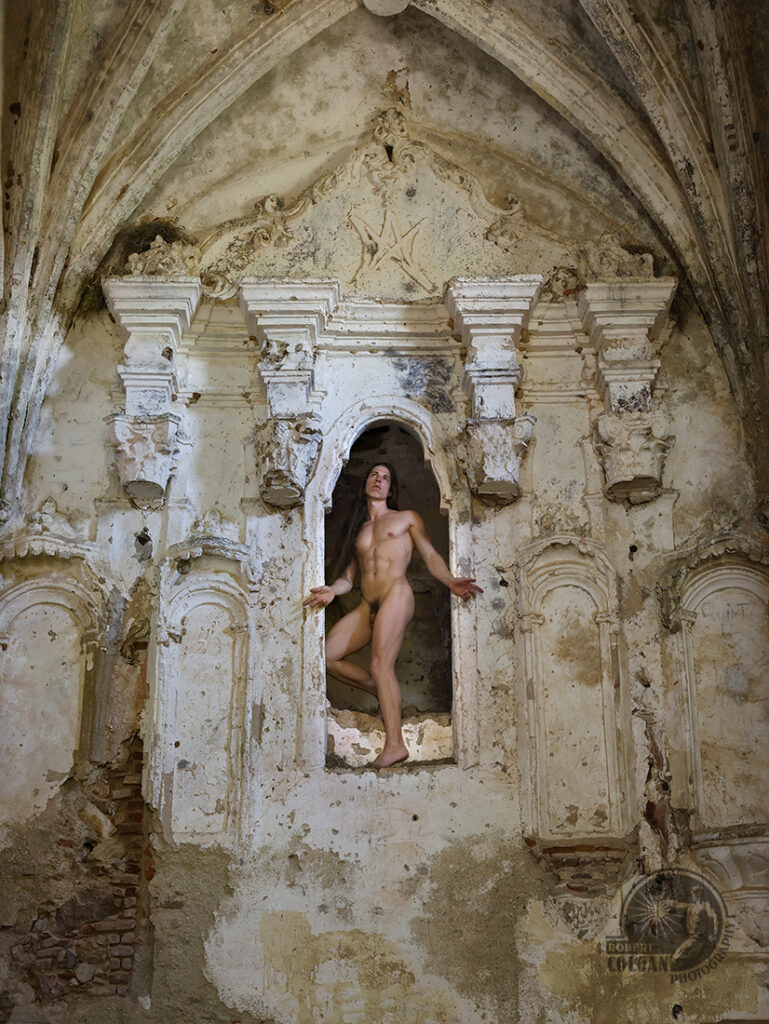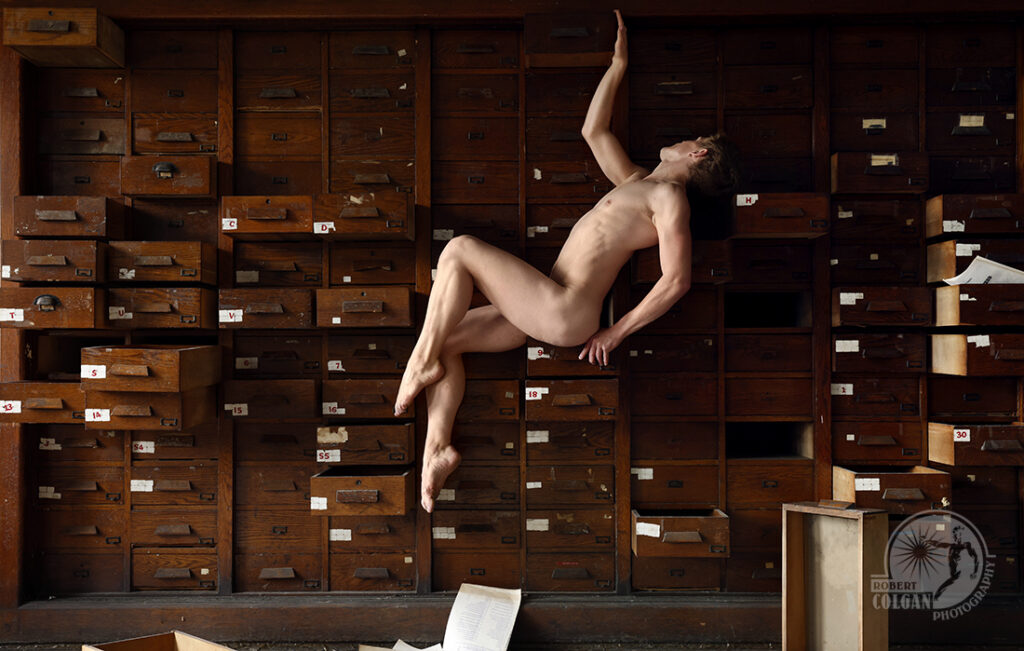 But time has a way of gradually changing your perspective. The nude transitioned into a more worldly vision. Having a dark pragmatic view of mankind's place on this planet, I began to see the figure symbolically representing human existence in the unpolished setting of society's forgotten and forsaken. It can be an ominously bleak attraction that's found in these situations. I see a projection of our future in bare figures, fragile and vulnerable, surrounded by dangerous mystery – the unknown shape of an erratic, sometimes frightening world.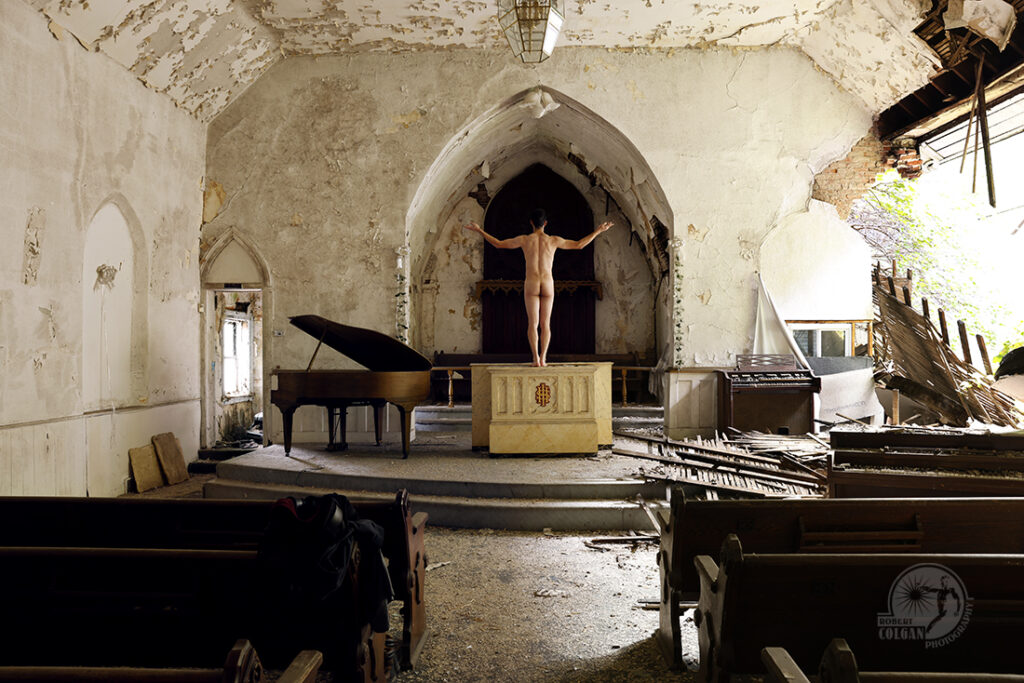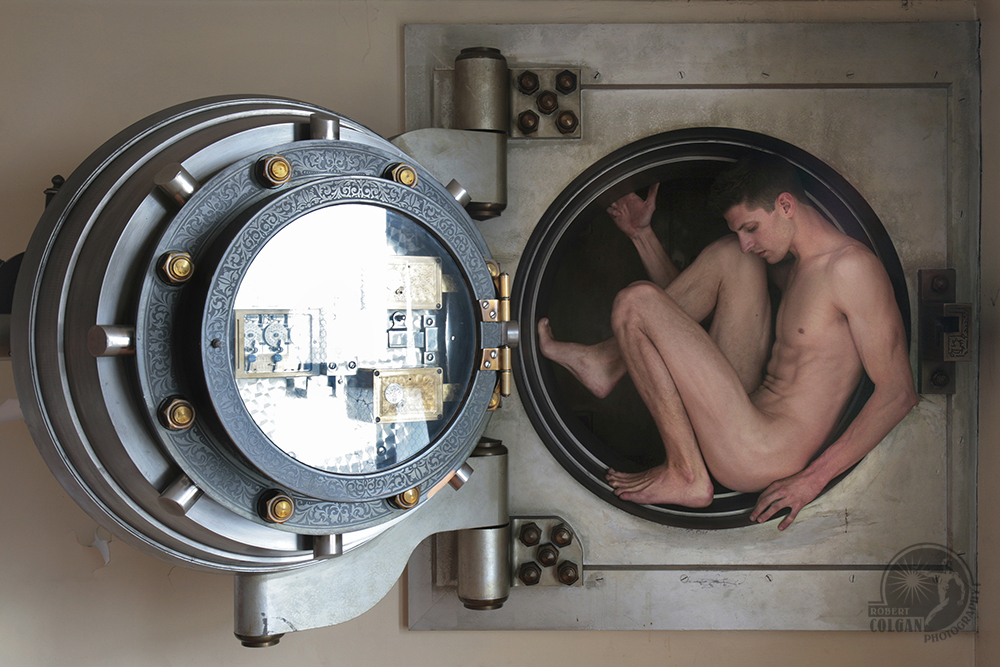 This theme keeps on playing out in unique variations with each environment. New symbols and messages emerge to offer different connections. And yet I'm still drawn to this process. It's exciting to walk into a new space and let my mind run rampant. I am compelled to continue the search for new abandonments, keeping this theme strong. This is my call to humanity to look back at all they have cast out and remember the fine line that separates them from the same path.
Keep your eyes open for an upcoming book based on my nude work in industrial settings!