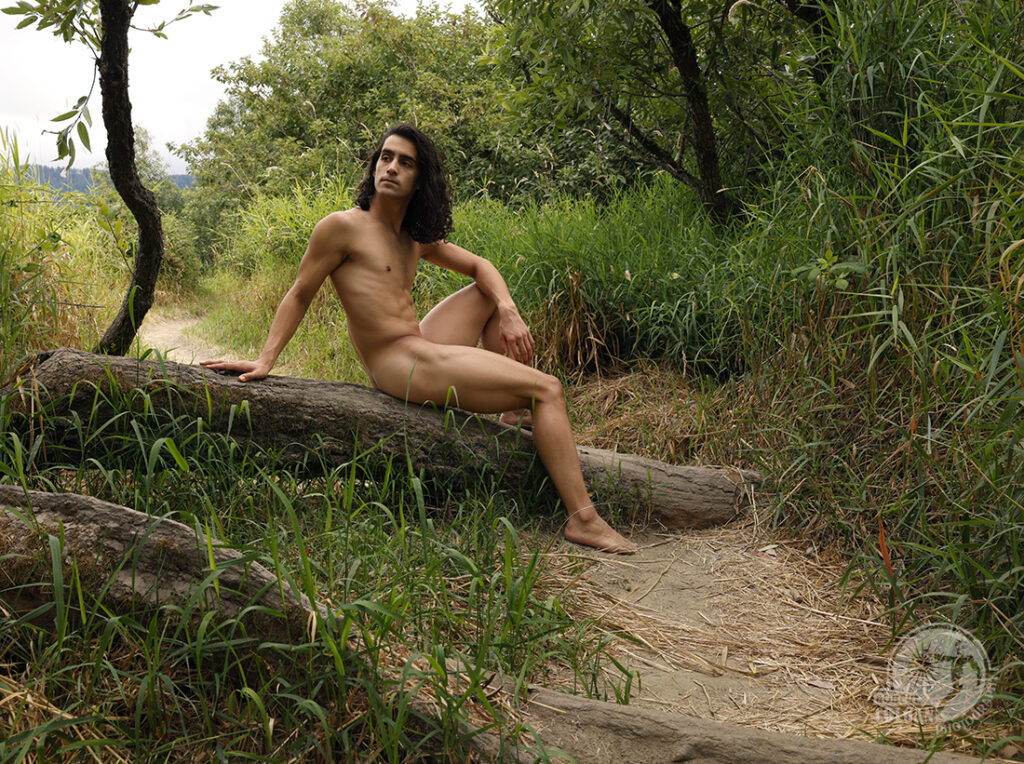 I look at every photo shoot as an opportunity to unite a unique individual with a unique environment. And this summer, I was able to travel back to visit friends in Portland, allowing another great shoot with this handsome man.
After a year of photographing urban desolation, it's a refreshing treat to work the male figure into Nature. It's my way of cleansing and resetting my mind – clearing the visual palette of human interference and blight.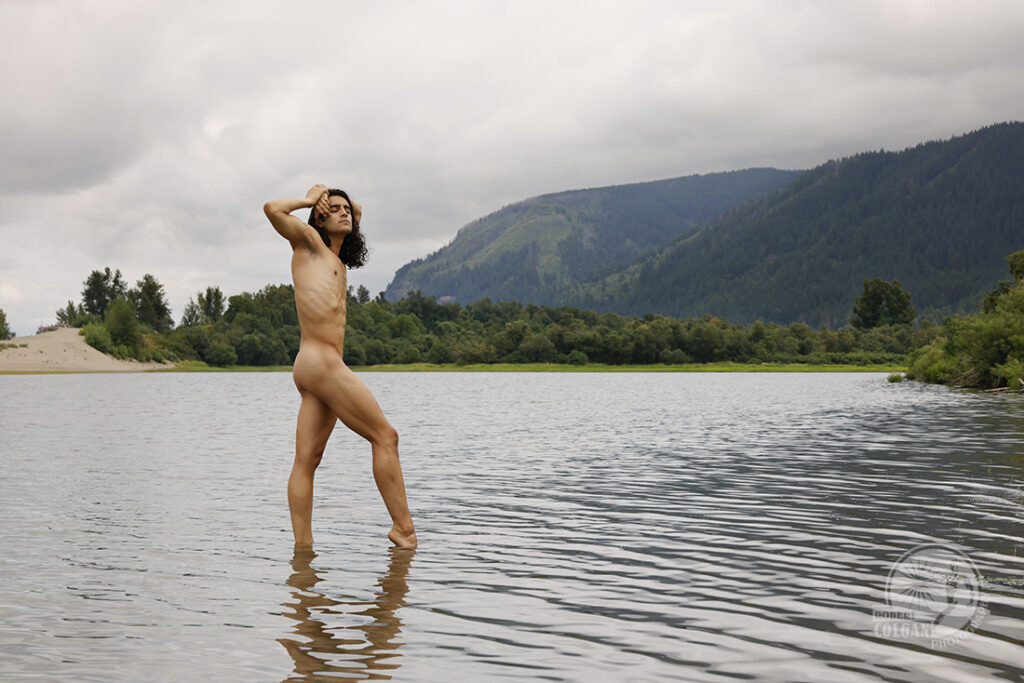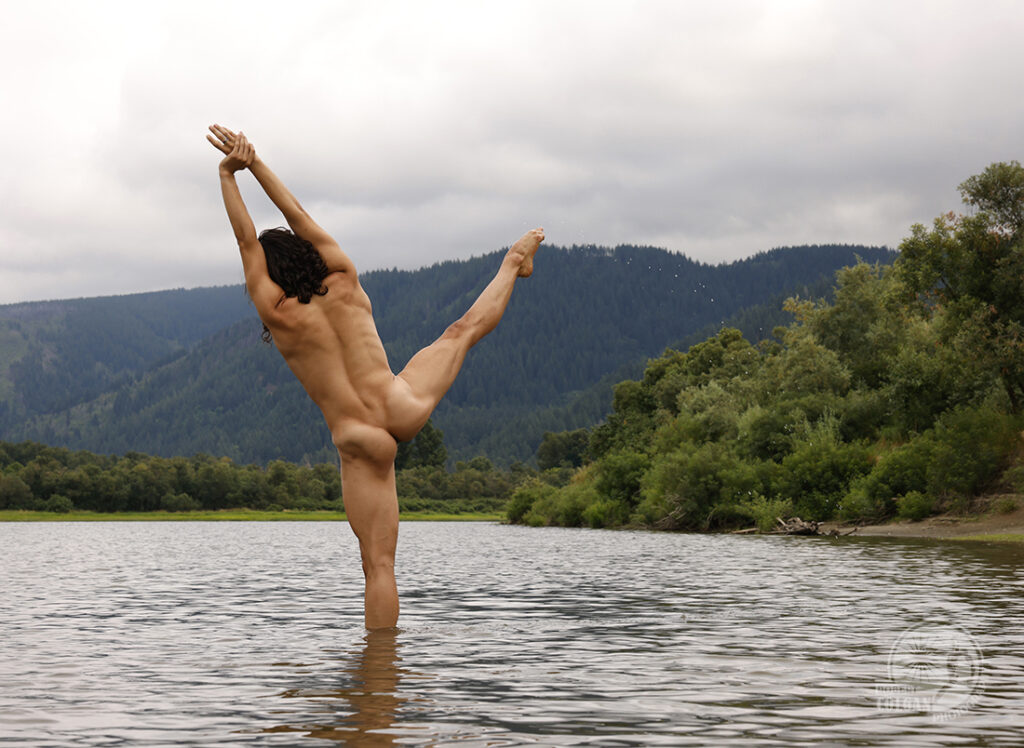 And this stunning dancer compliments Nature even more now that he has acclimated to the Portland vibe, letting his hair grow out in luscious locks. With this long hair, he symbolizes the primitive iconic man.
His level of comfort with the earth helps celebrate man's long missing connection to the planet – a perfect joie de vivre!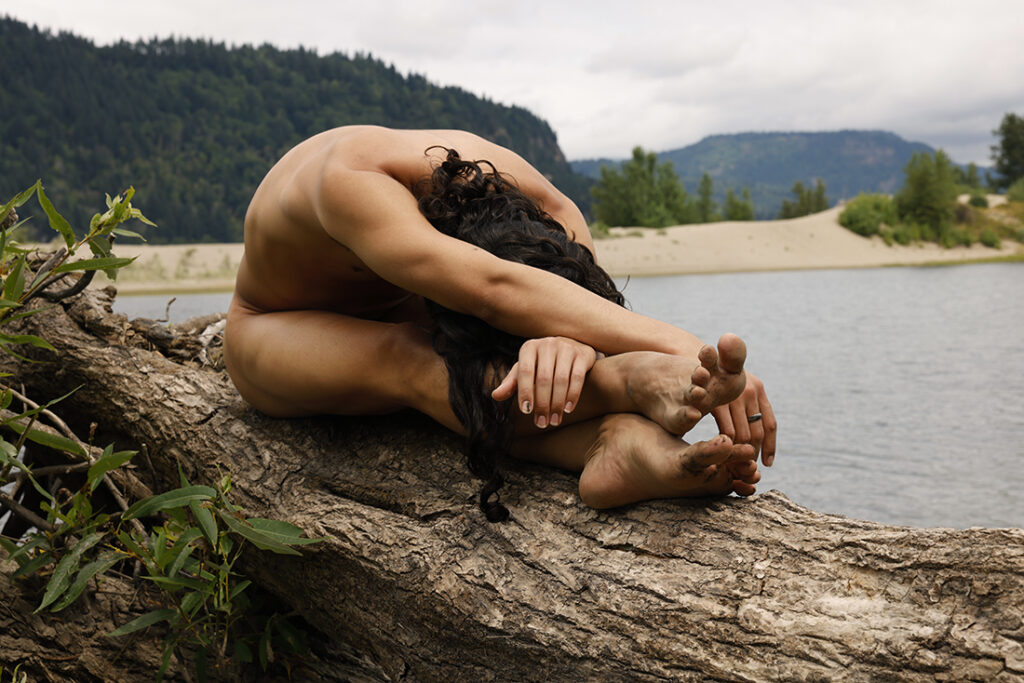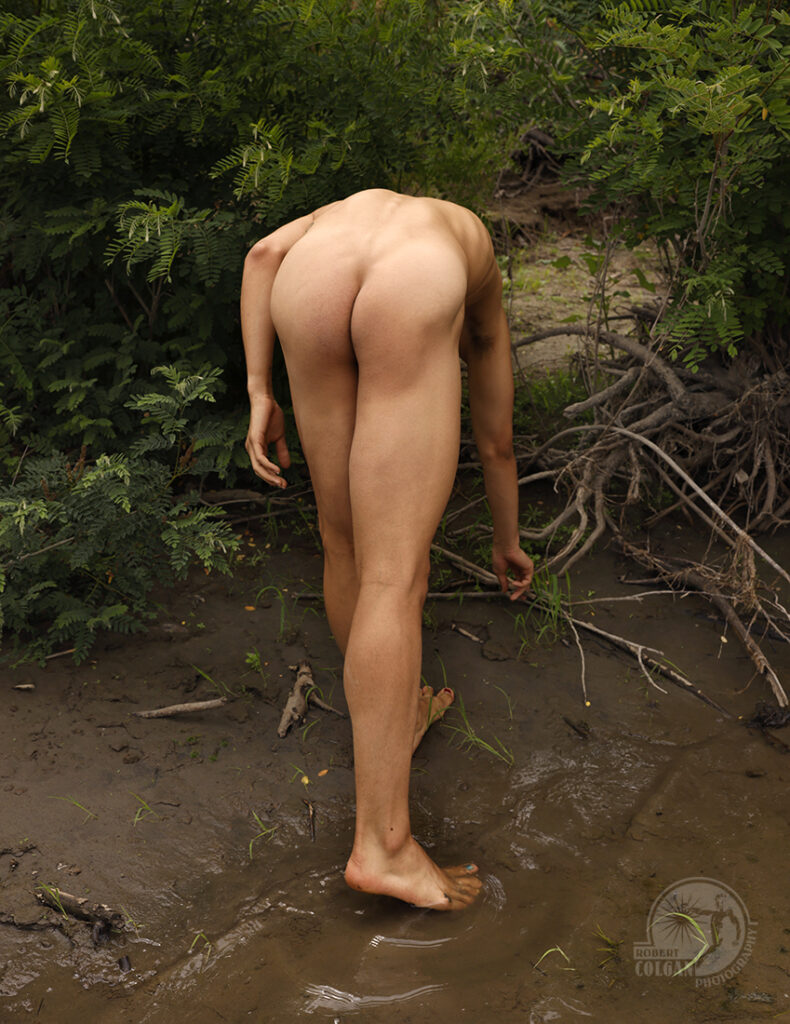 There is something about the land in Oregon and it's environs that's primeval and raw. I'm not sure if it's just the wide range of terrain or the dramatic lighting and vistas.
The primordial aspect of these environments seems wonderfully appropriate for a nude. They balance out the complex manmade disasters of the rest of my work.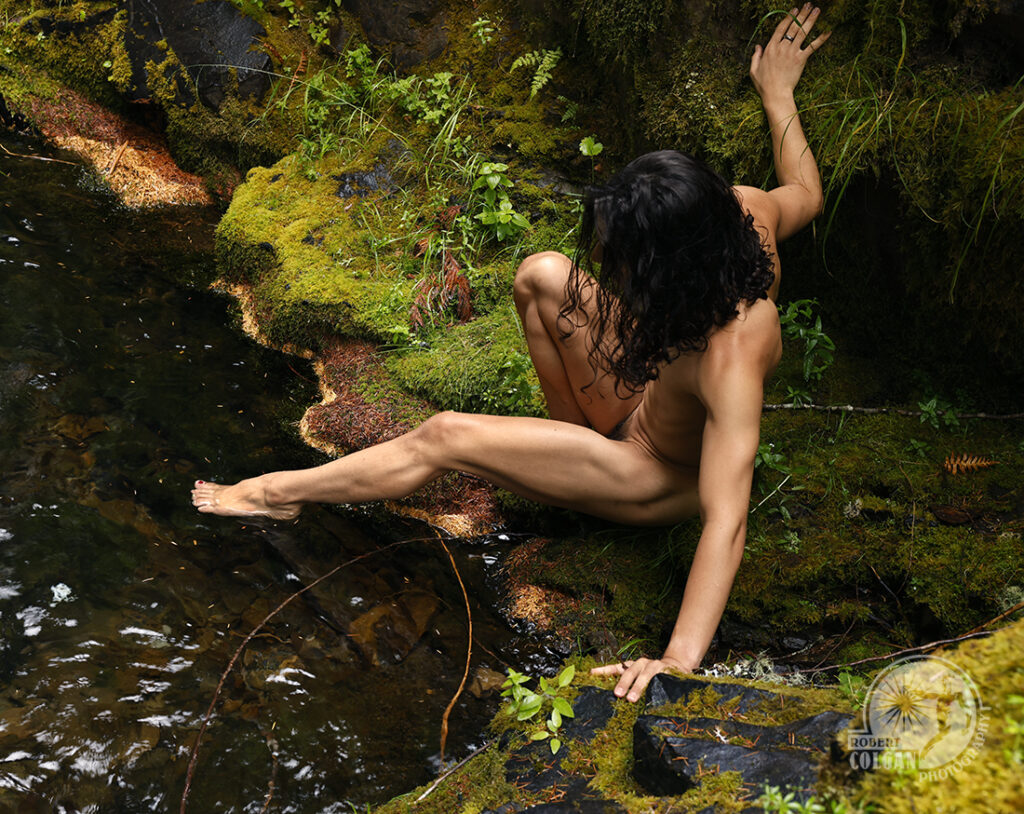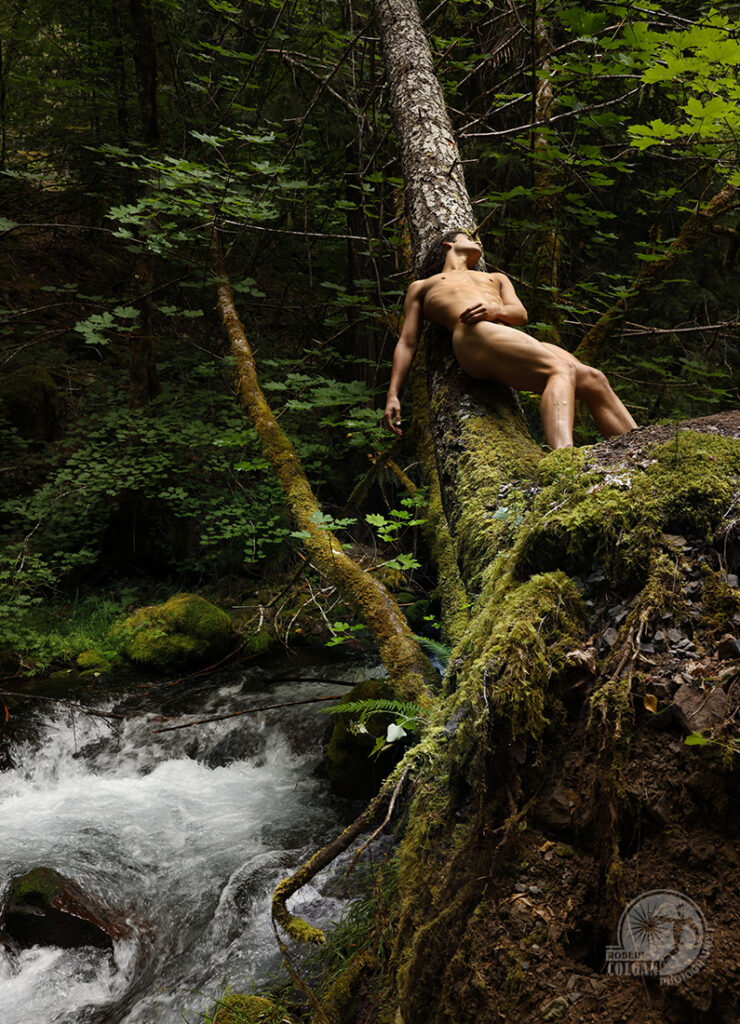 A gorgeous new waterfall about an hour from Portland became our primary site this time. It was in a deep canyon, remote, with trees dripping in thick moss.
Random explorers do manage to find the spot, so we had to move quickly. But what a stunning backdrop!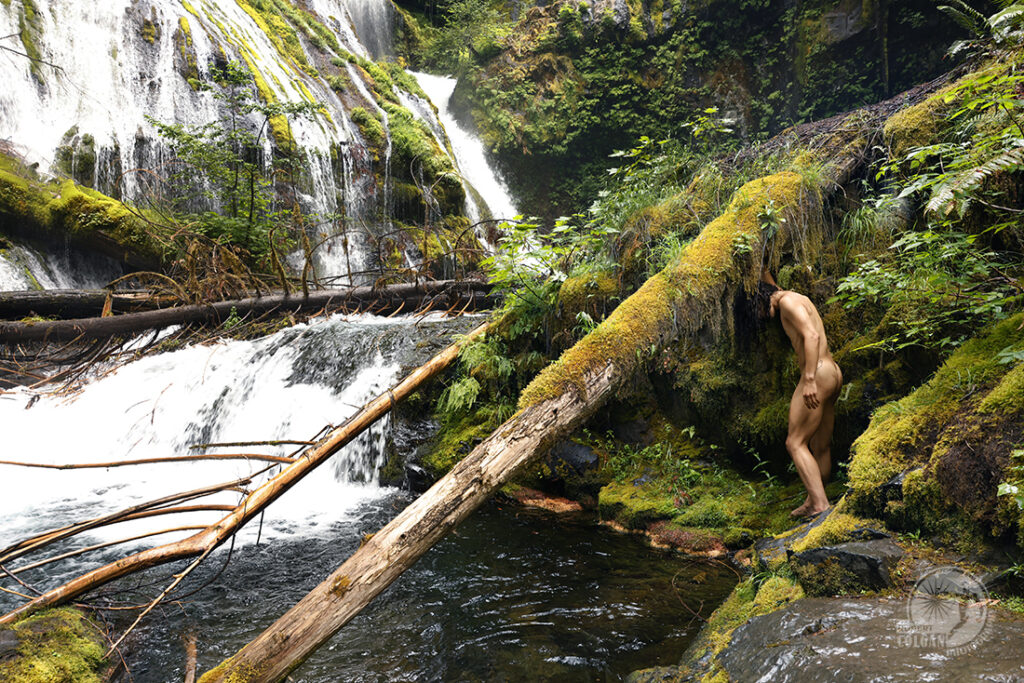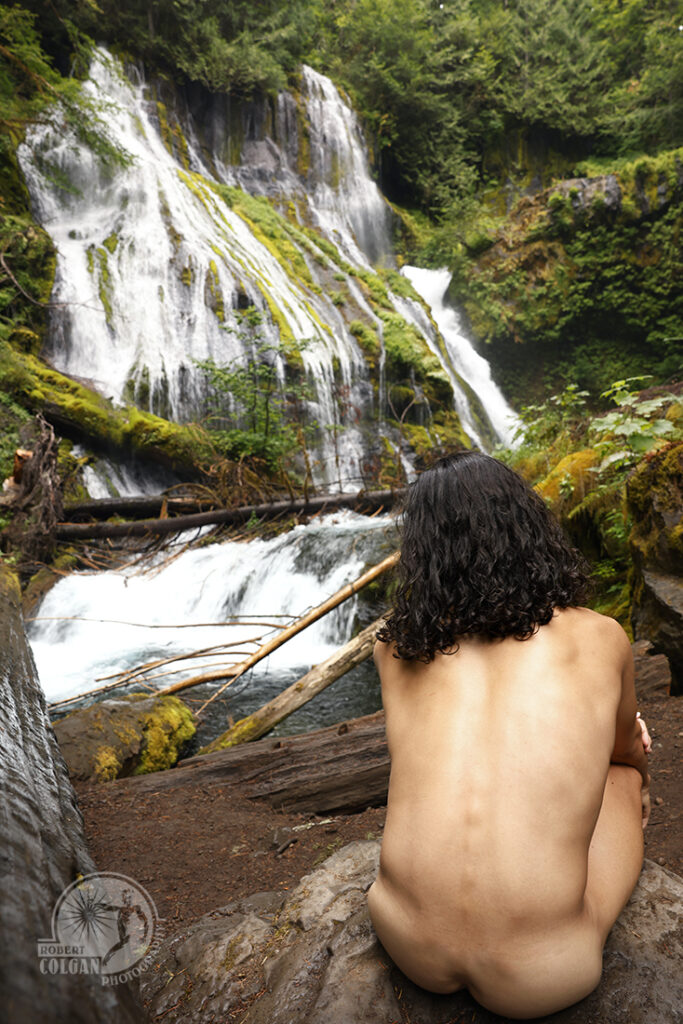 This shoot was truly amazing. The combination of model and locale worked wonderfully. Next time, I would love to explore the western side of the state with it's incredible volcanic remains. I can easily visualize more spectacular shots.
I'm just incredibly fortunate to have this young dancer available to adorn these locations. Each time, he becomes less an ornament and more an integral Oregonian element.