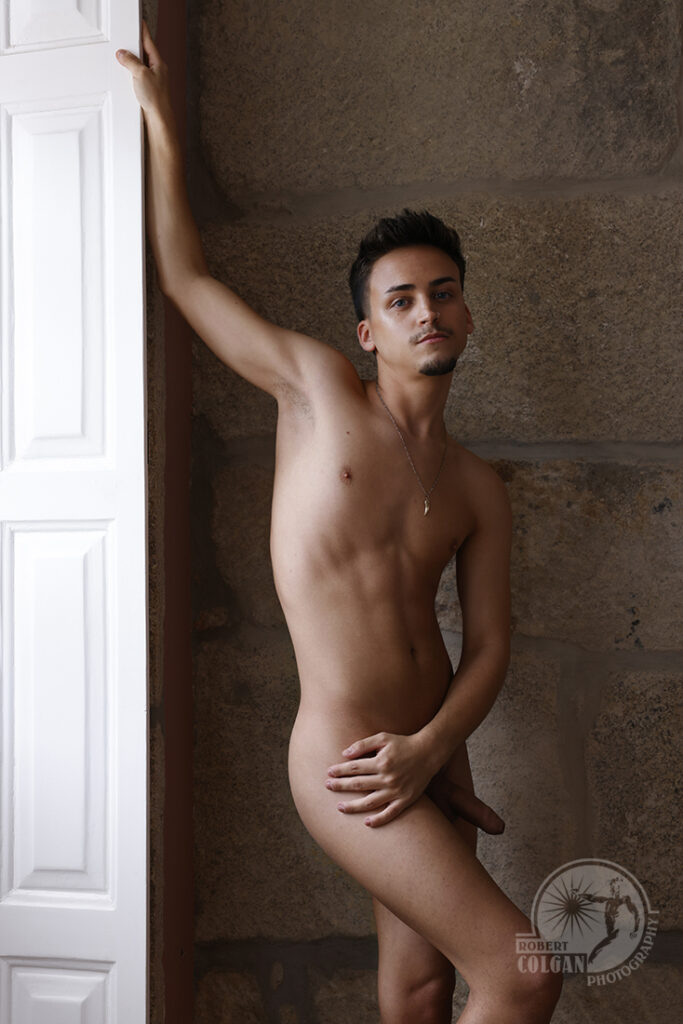 Introducing a model with such a title leads one to believe something amazing happened. And as a last minute addition to a crazy shoot schedule, he did just that.
Reaching out through Instagram, I connected with this young man and Alex was able to be included in an already astounding repertoire of images.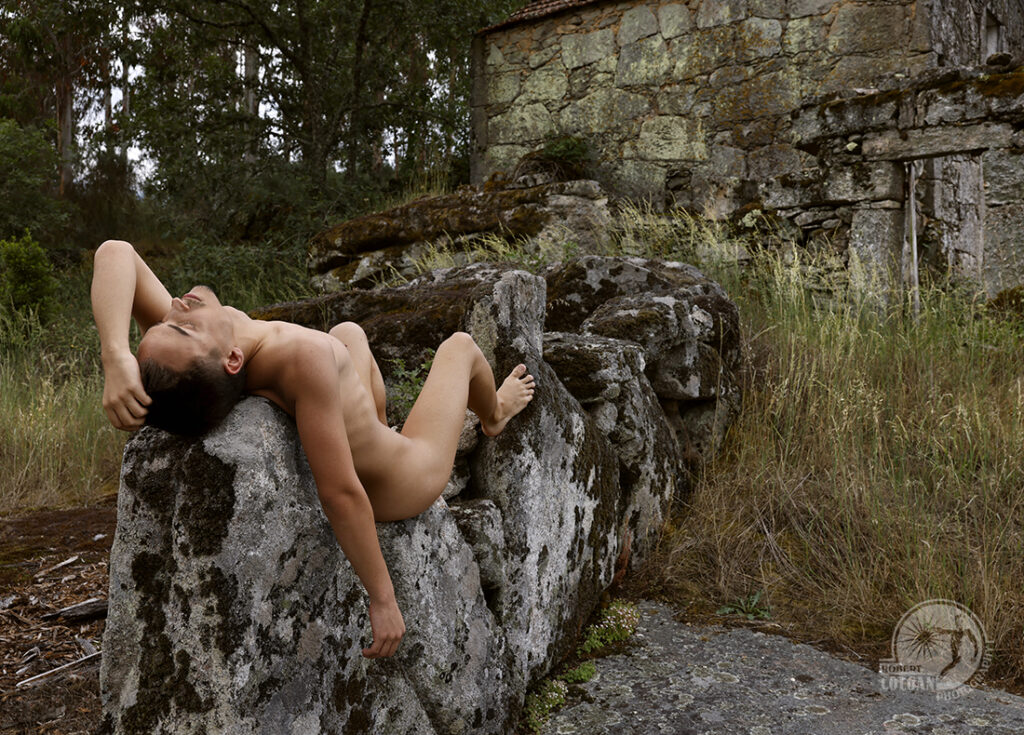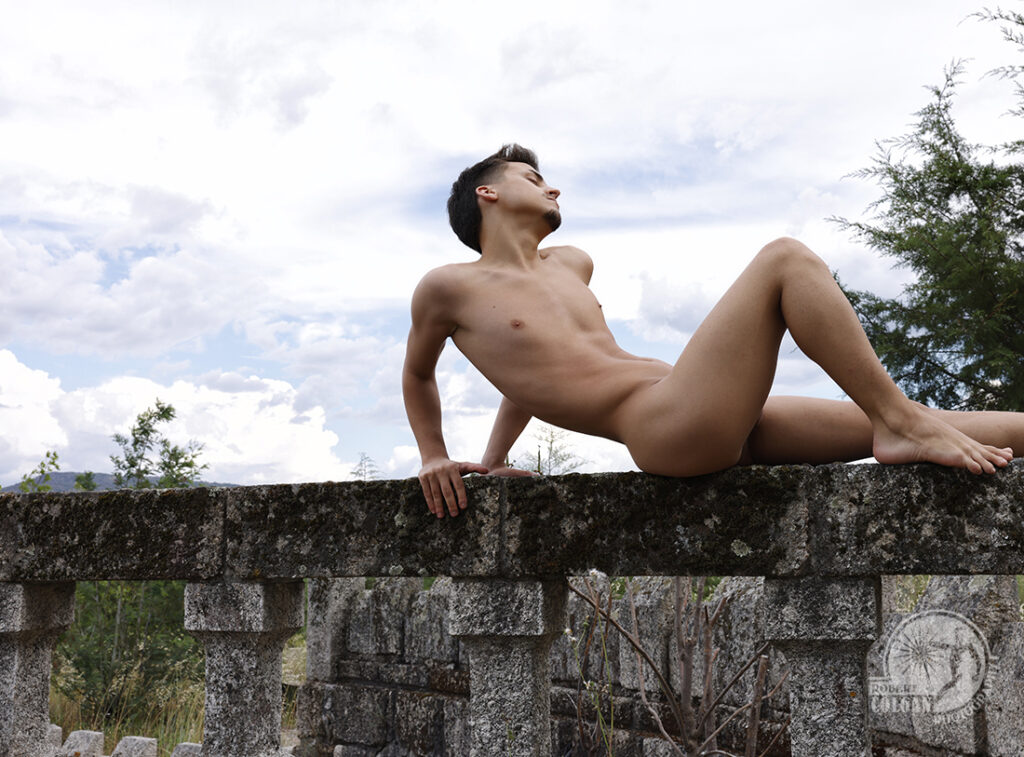 As luck would have it, computers know your interests as they monitor your browsing and his profile was offered up. He's Portuguese and lives in one of the cities I was planning to visit.
After an official meeting at a local coffee shop, he was quickly worked into the mix. I'm always grateful for models that are pleasant and easy to collaborate.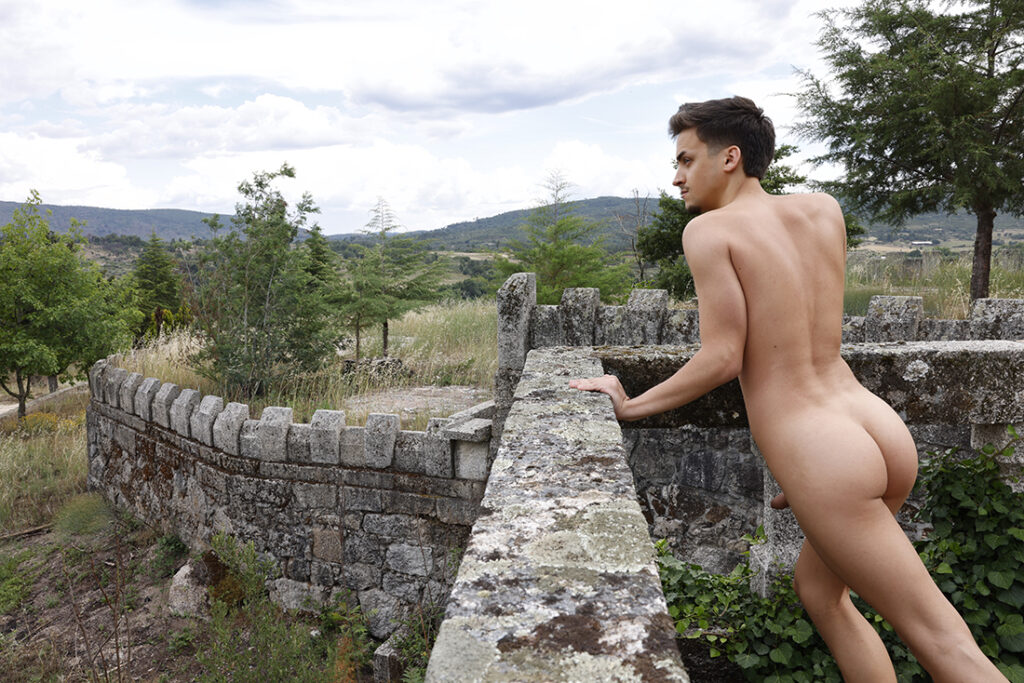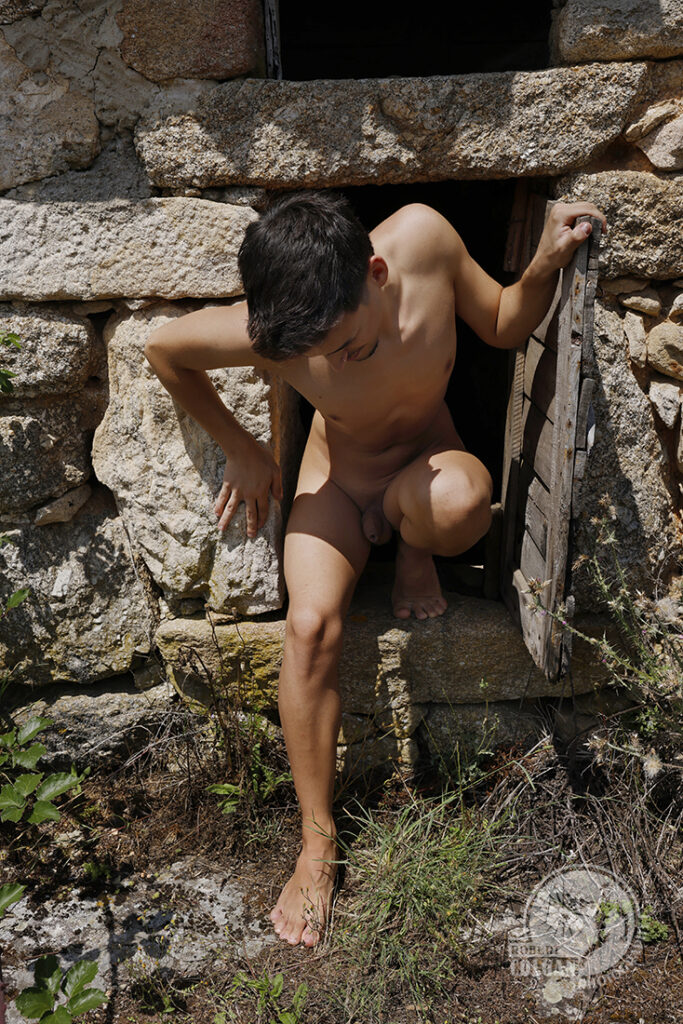 Alex was a pleasure to work with. The only shot he complained about was the one above. I had to make sure that the tiny opening was free of spiders. Other than that, it was all smooth sailing.
He brought a calm yet focused emotion into each shot. I'm sure there's a bit of a performer behind that cool visage.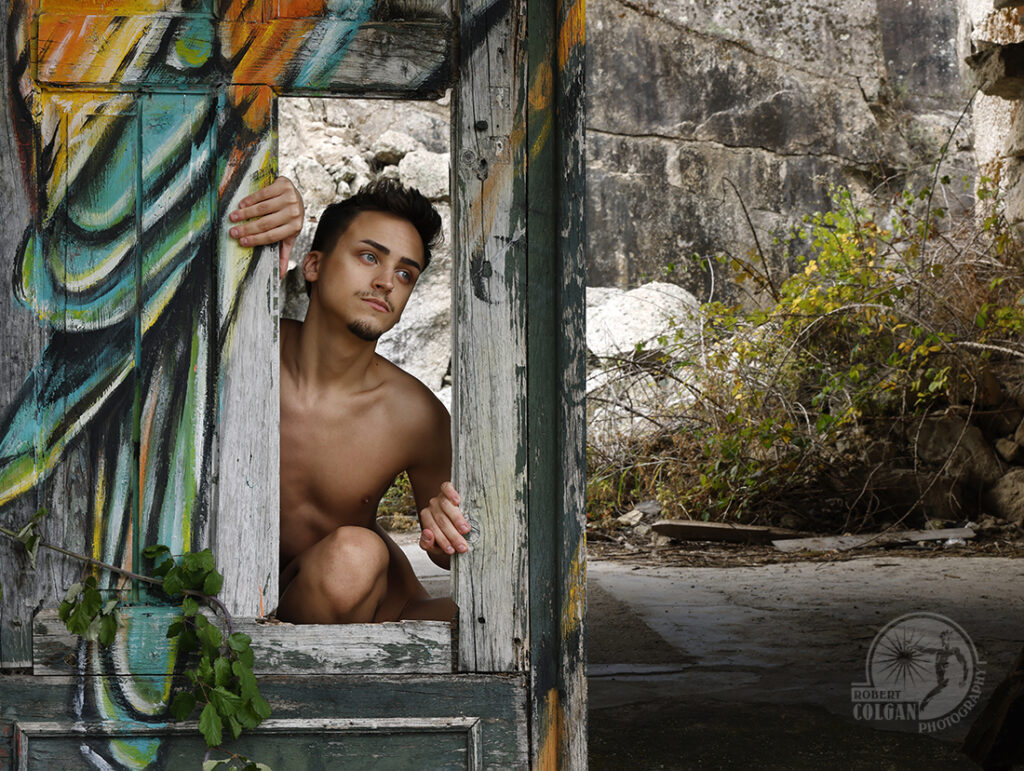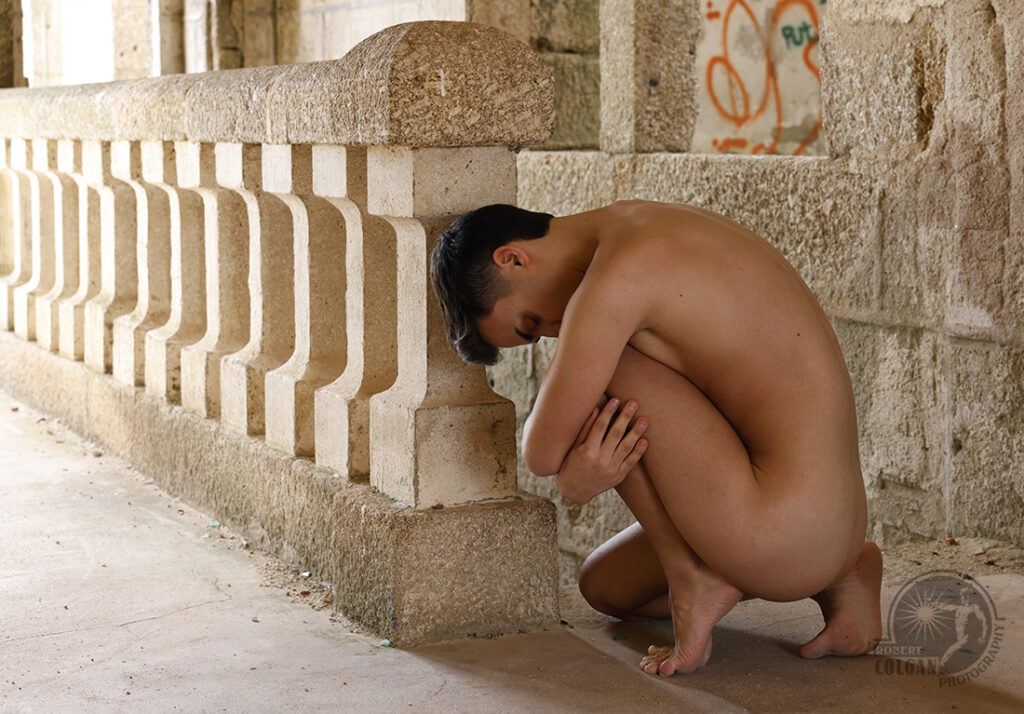 It's tough for models to bring such sensitivity to these location sessions. Too much energy is spent trying to engage with the scary environments. One such place was an old abandoned radium spa. But Alex was unfazed and continued on like a pro.
Already having a model assigned to these locations gave Alex the opportunity to also do some duo concepts. And in the next post I will cover his counterpart Conner and show more work with them.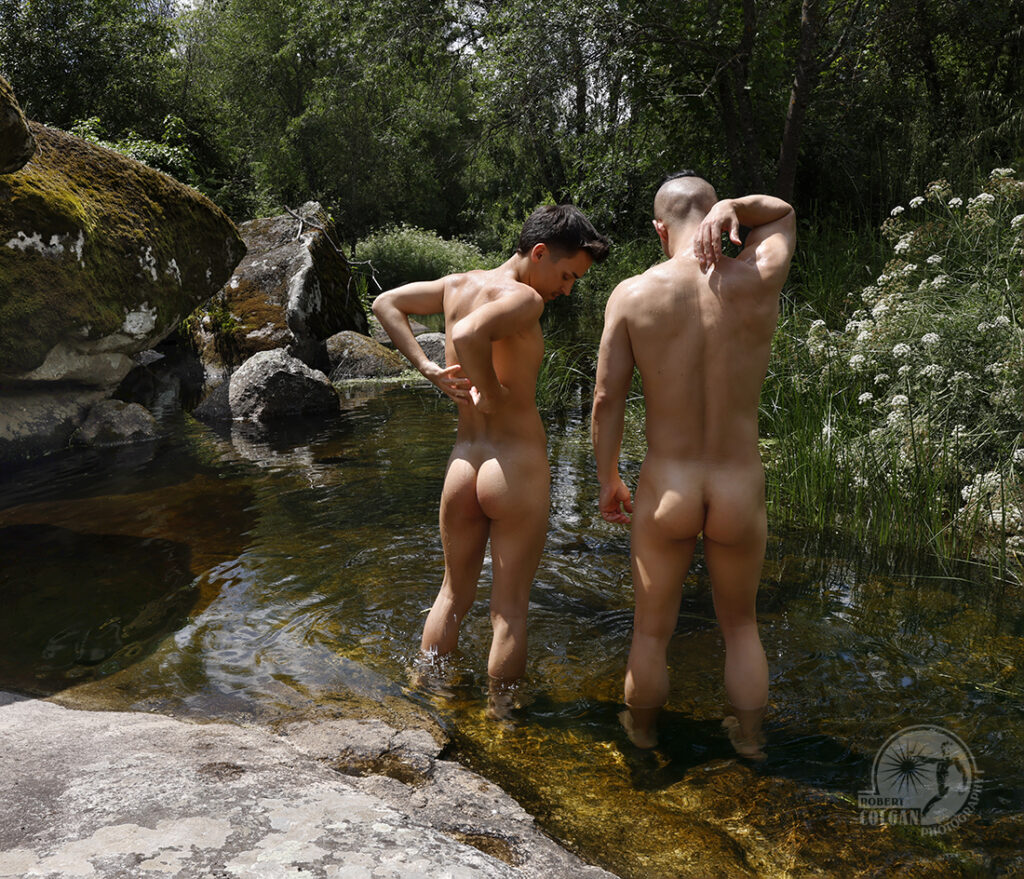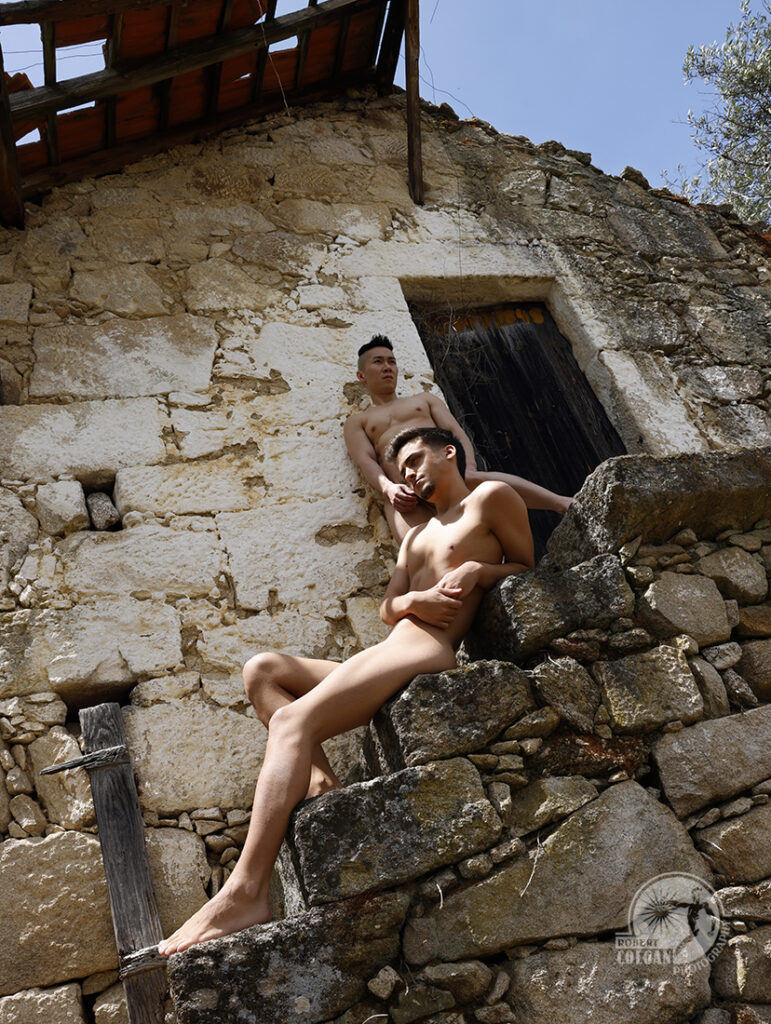 I am grateful for Alex's assistance during my photo mission in Portugal and I truly appreciate his quick response to my messages. He told me that he has interests in photography too. Hopefully this was a great experience for him as well.
And next year offers the prospects of reconnecting for more amazing work. I can't wait!