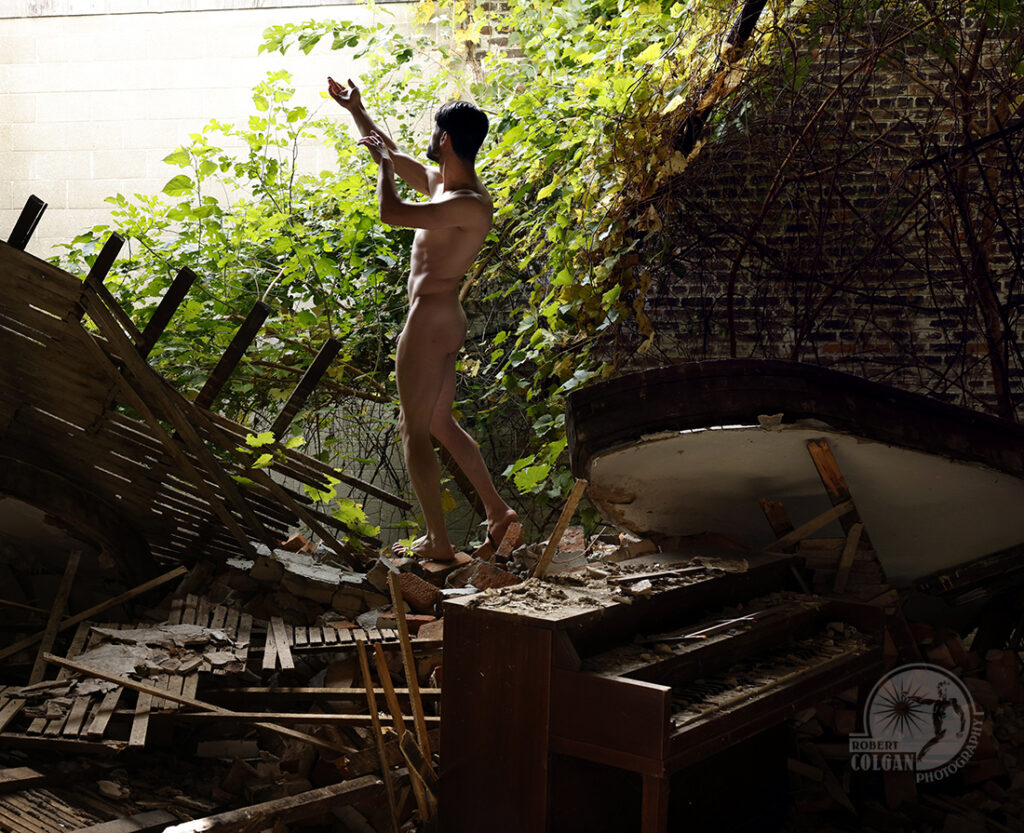 Bruno has tremendous fortitude. After spending one day exploring a couple of schools, the next was focused on slightly more open scenes including a church and an abandoned engine plant. Luckily the temperature was slightly warmer on day two, but the wind from Canada was intensifying. Bruno persevered with the dedication of a true artist.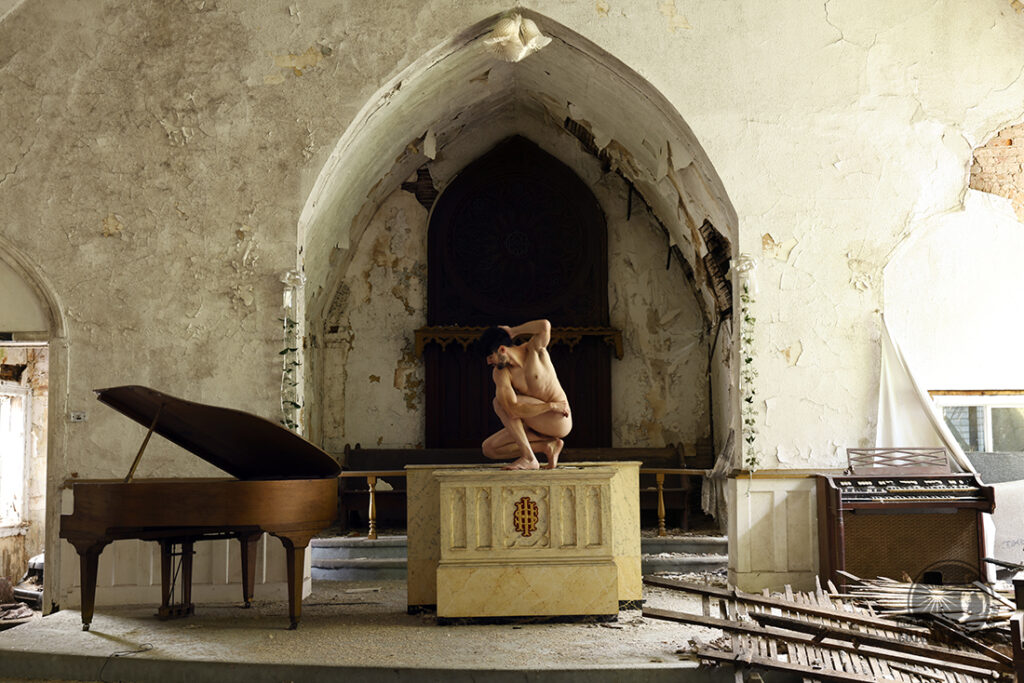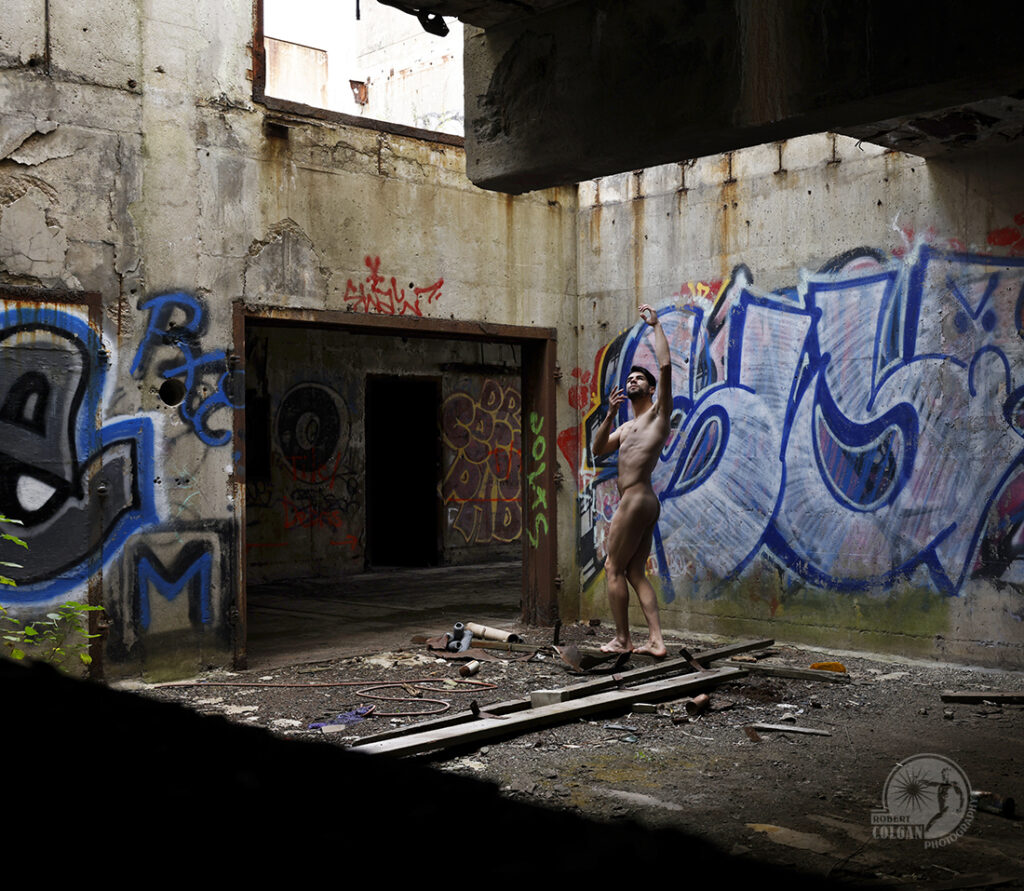 The engine factory was a sidebar to our scheduled activities. Originally, I wanted to use some other buildings that were a bit more open to the elements. But the weather changed those plans. While driving around, I noticed the strange rectilinear shapes of this factory. Most of it was fairly enclosed, although I never anticipated that this building with massively thick walls and reinforced doors would act like a wind tunnel!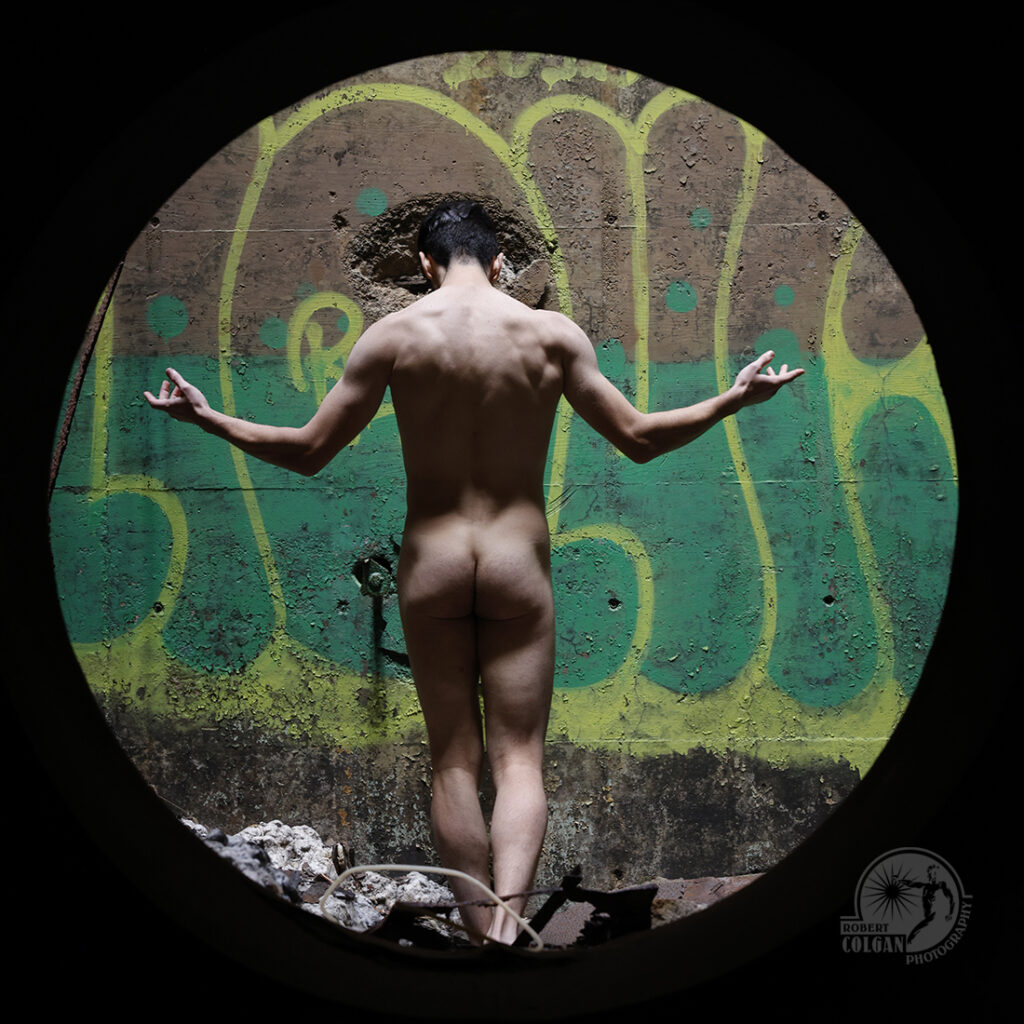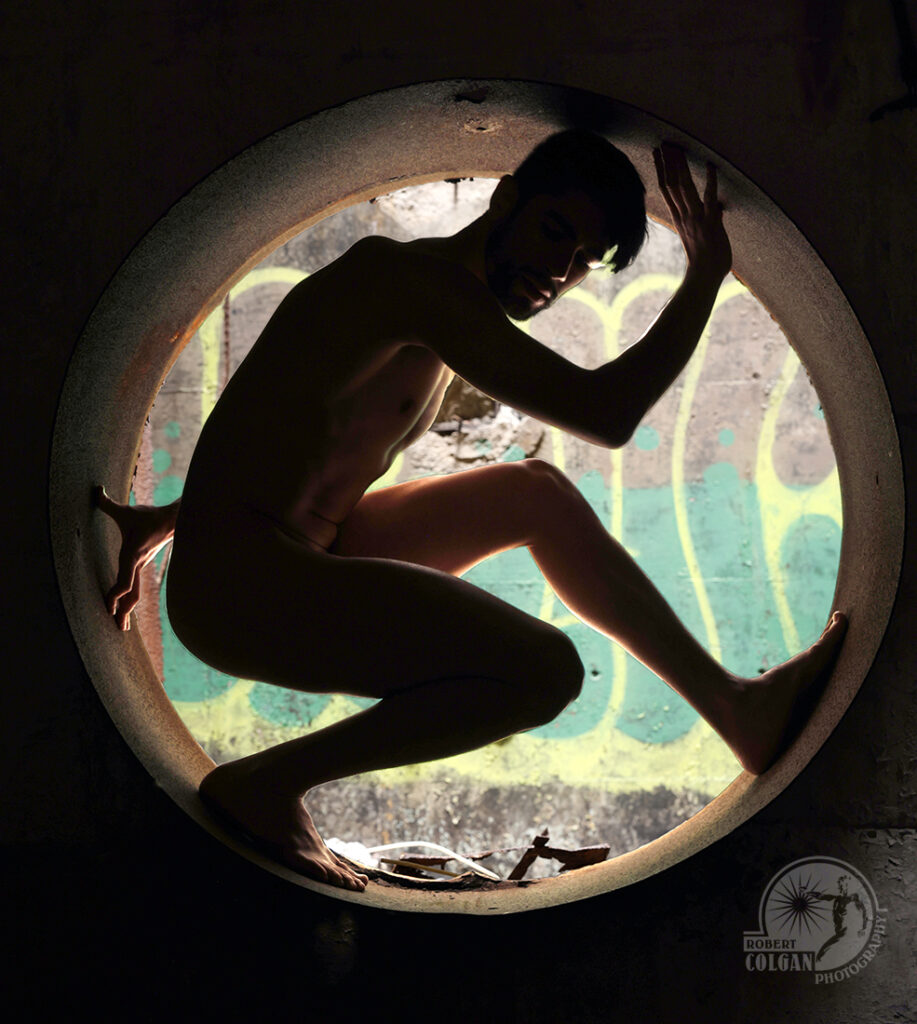 The past two images were photographed with Bruno inside a huge duct that lead to an exhaust tower. An opening at the top of the ventilator tower allowed light to penetrate down to our level, the rest of the room was inky darkness. And unfortunately, there were hurricane force winds blowing up through this duct. Poor Bruno held his positions as best as possible and we came back with some incredible captures. If Bruno's hair had been wet, it would have dried in a spikey mass pointing upward!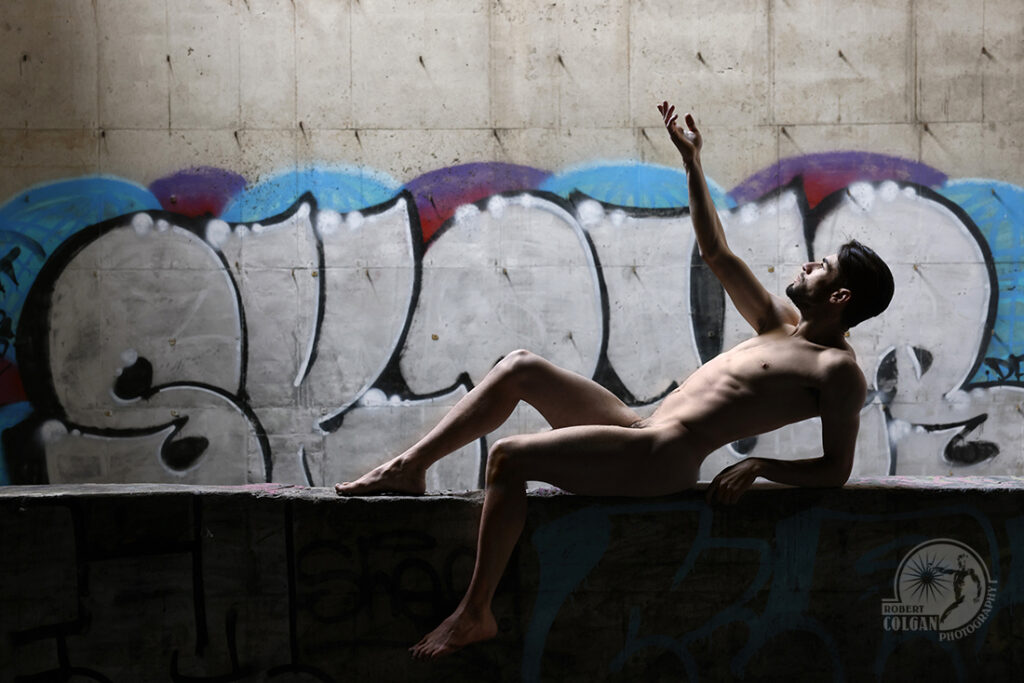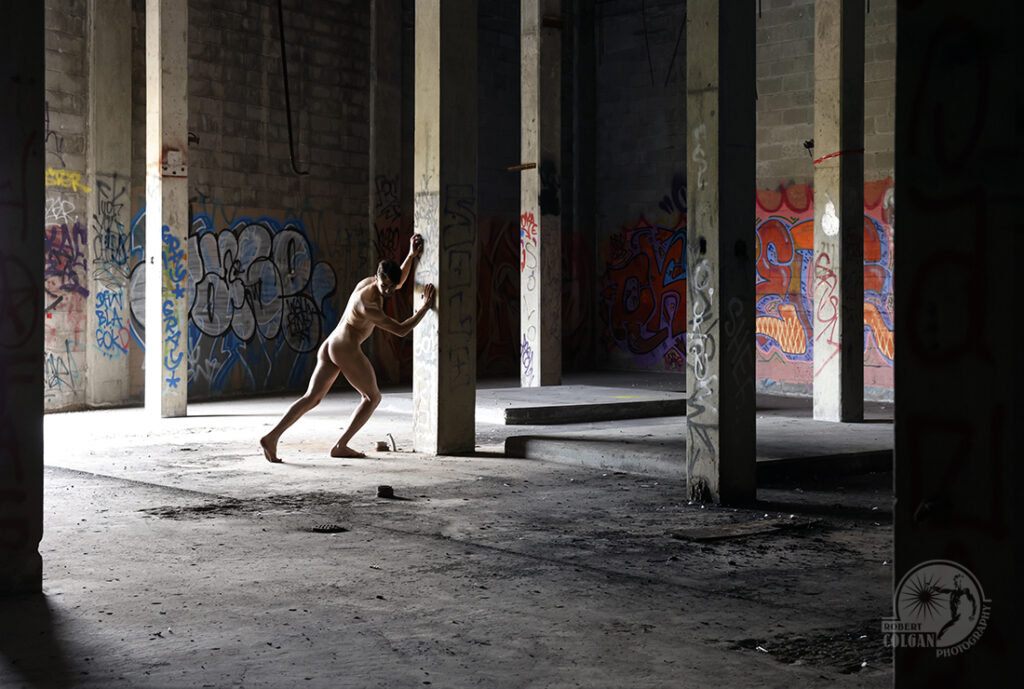 The structure was an incredible maze of rooms making it difficult to determine their use. Angular rooms with pillars, tall rooms that were narrow, weirdly placed skylights and stairwells – only through online research did I find out the reason for these unique features. It turns out that the building is the last remaining section of a factory built by the legendary industrial architect Louis Kahn. Most of the factory had already been demolished. What remained was the original research and testing facility – its strange cluster of towers venting the fumes from the engines.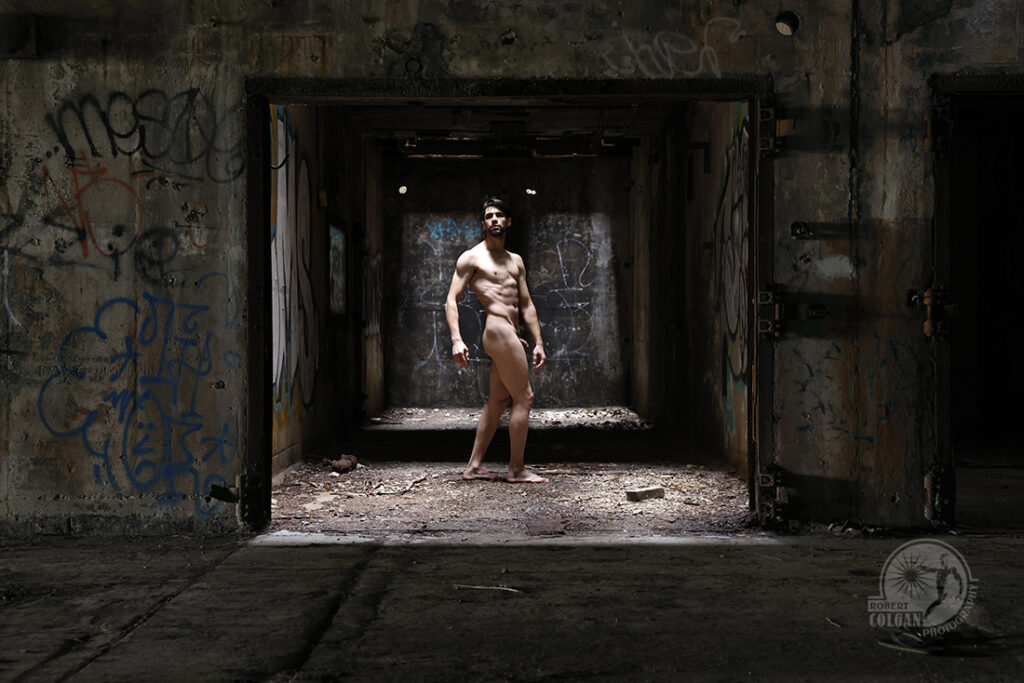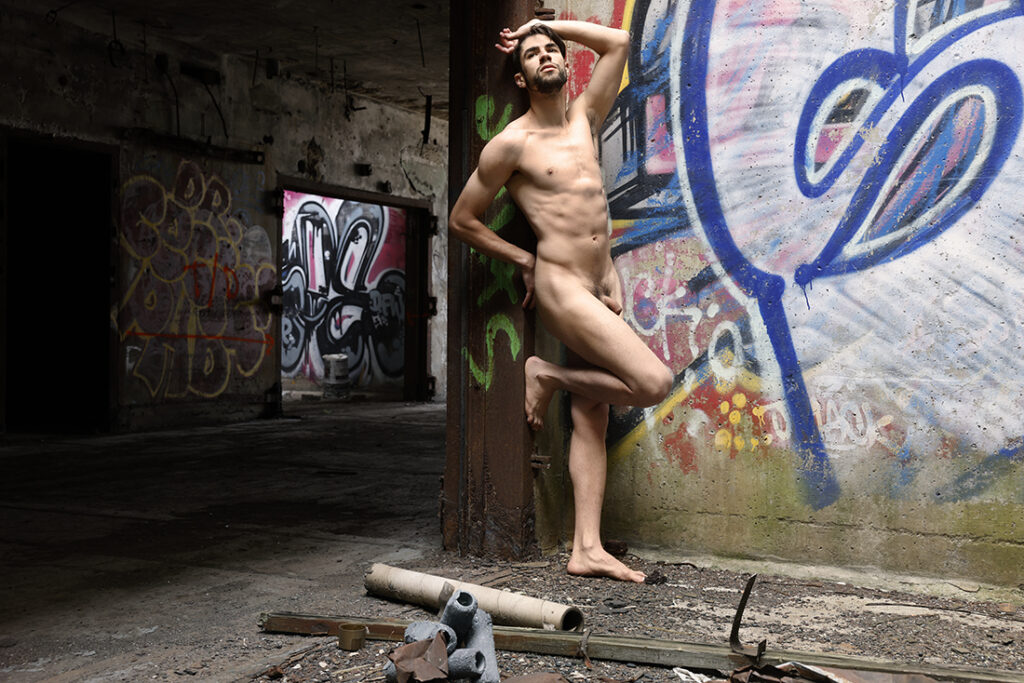 So significant was this structure that even architecture students from local colleges toured the remains. Hopes were to save the place but as with many Detroit buildings, there's not enough money or interest.
It seems only appropriate that Continental was our last destination in Detroit. A couple of weeks after our shoot, I was informed that final demolition had begun – another sad loss of talent and engineering.
The talented Bruno can be found @brunokurai on Instagram.