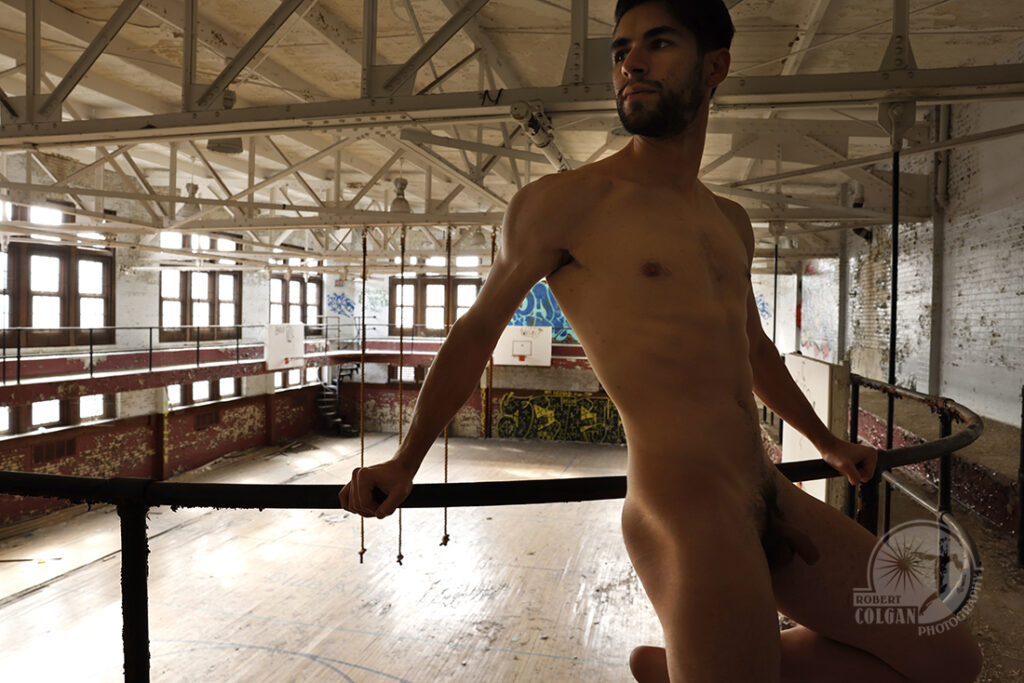 As the photographic season slowly drew to a close, I became keenly aware of the increased difficulty shooting. The weather was getting more unpredictable and colder, of course. I was so happy to have collaborators like this months featured model, Bruno. I think his shoot was by far the most arduous. And the city of Detroit was our target once more.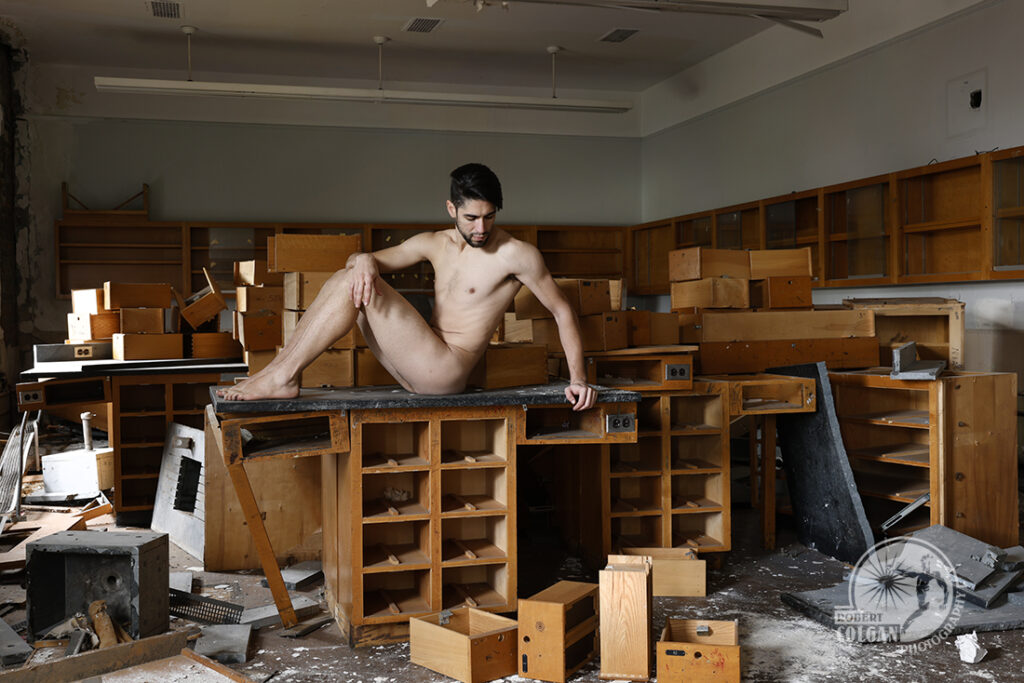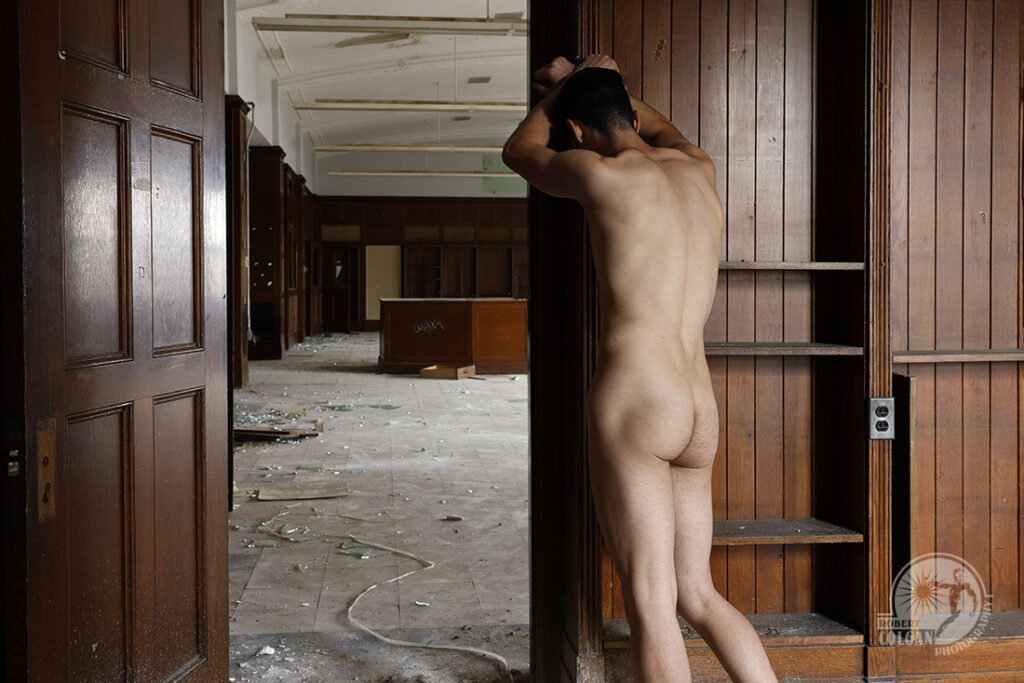 Starting off with another delayed flight, Bruno faced cold dreary weather along with a strong Canadian breeze. I changed our location strategy opting for indoor spaces instead. With the help of a new urbex guide, we explored some fresh digs. Once again, a beautiful abandoned school topped our list. And what an amazing location it was!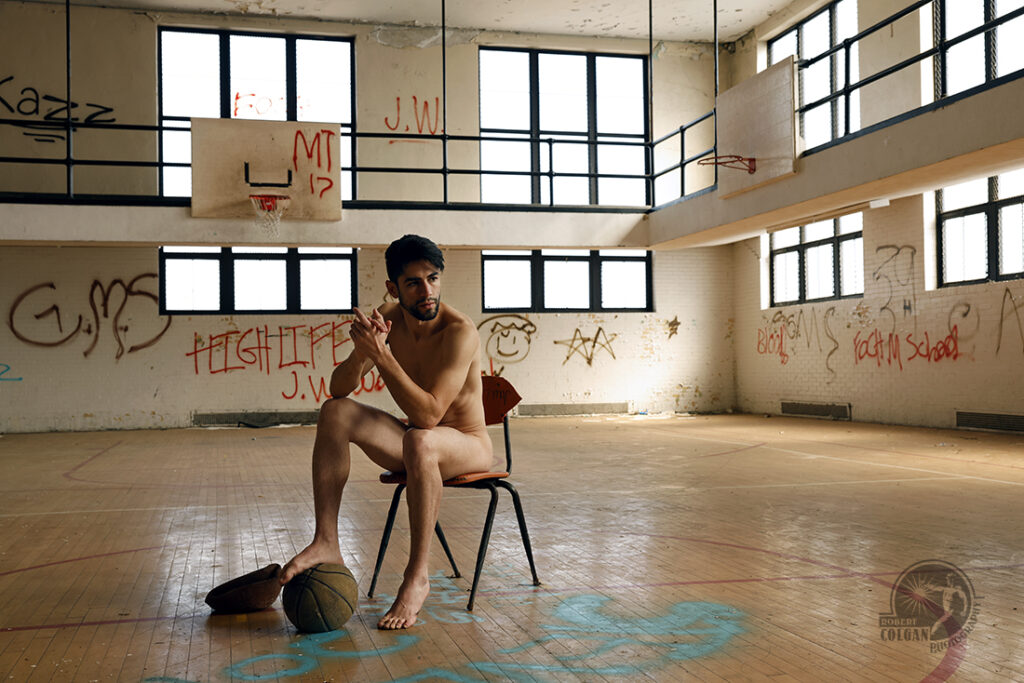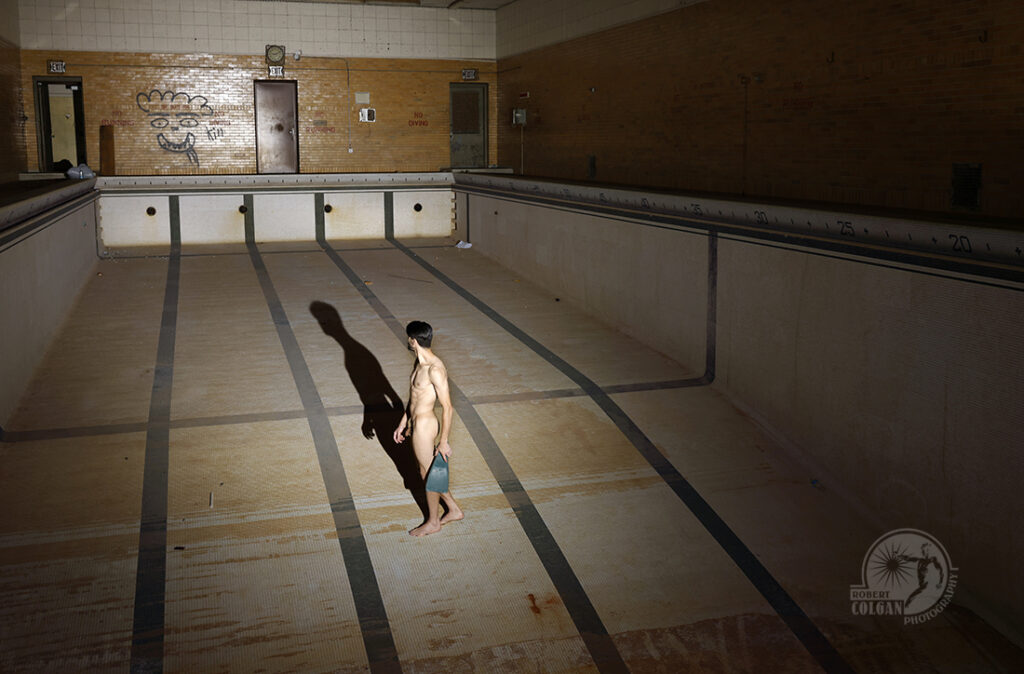 I could easily imagine going to school in a place like this, although much fancier than any school I attended. Two gyms, two pools and a huge library made for terrific exploration. The pool areas were pitch black, so these were the only spaces I had to cheat. Usually I prefer to use available lighting but this unique situation called for a boost of portable illumination. I think that actually emphasized the solitude and desolation.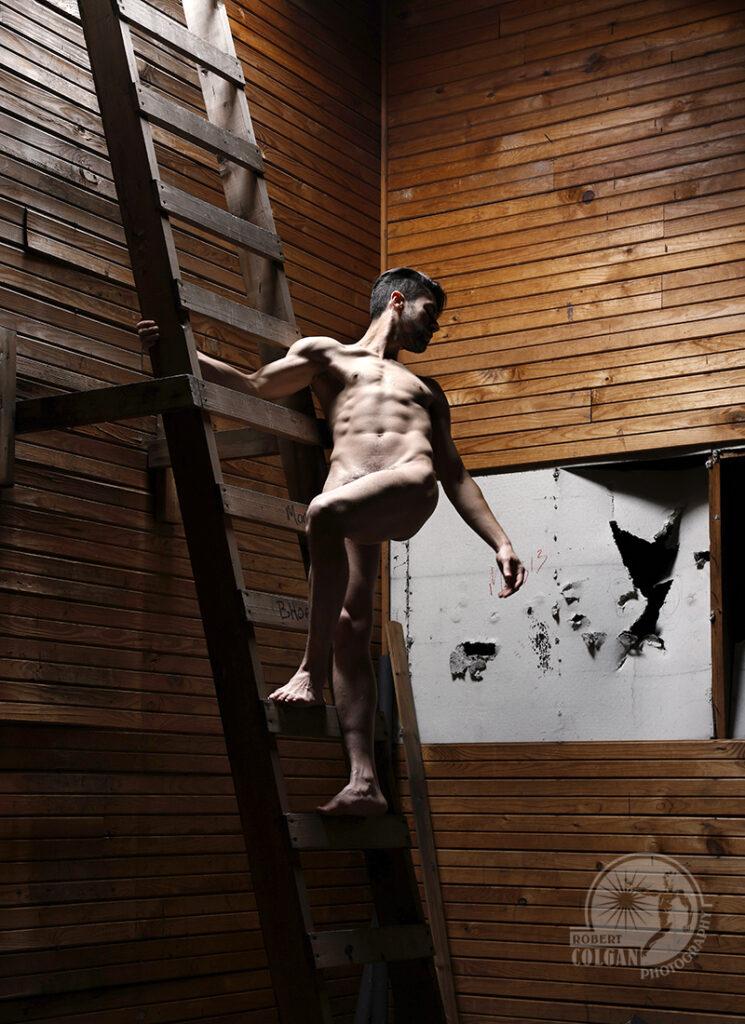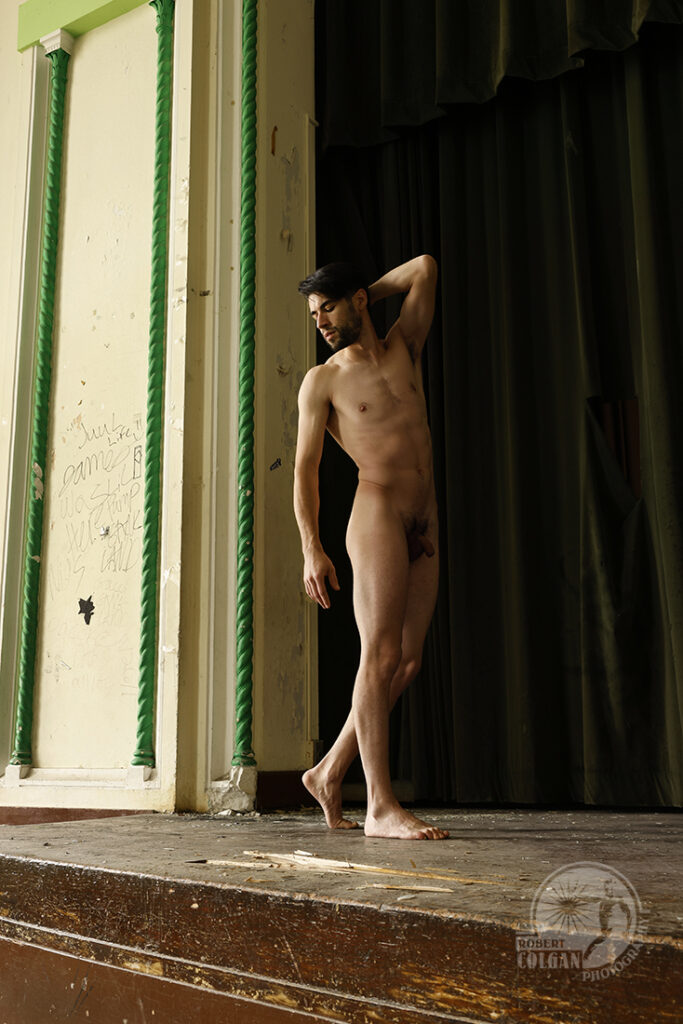 Poor Bruno was an extremely patient model. Despite being inside a building, it was still quite cold. But he endeavored to give the best interactions one could hope for. Editing revealed some of these environmental challenges with pronounced goosebumps and randomly fuzzy focus on his form from shivering. Still, the results were incredible!
Only once did Bruno abstain from an idea – a wonderful window shot. But the glass was broken and being close to the highest point in the building, the arctic breeze was horrendous. It wasn't a great loss because there were so many other terrific spots.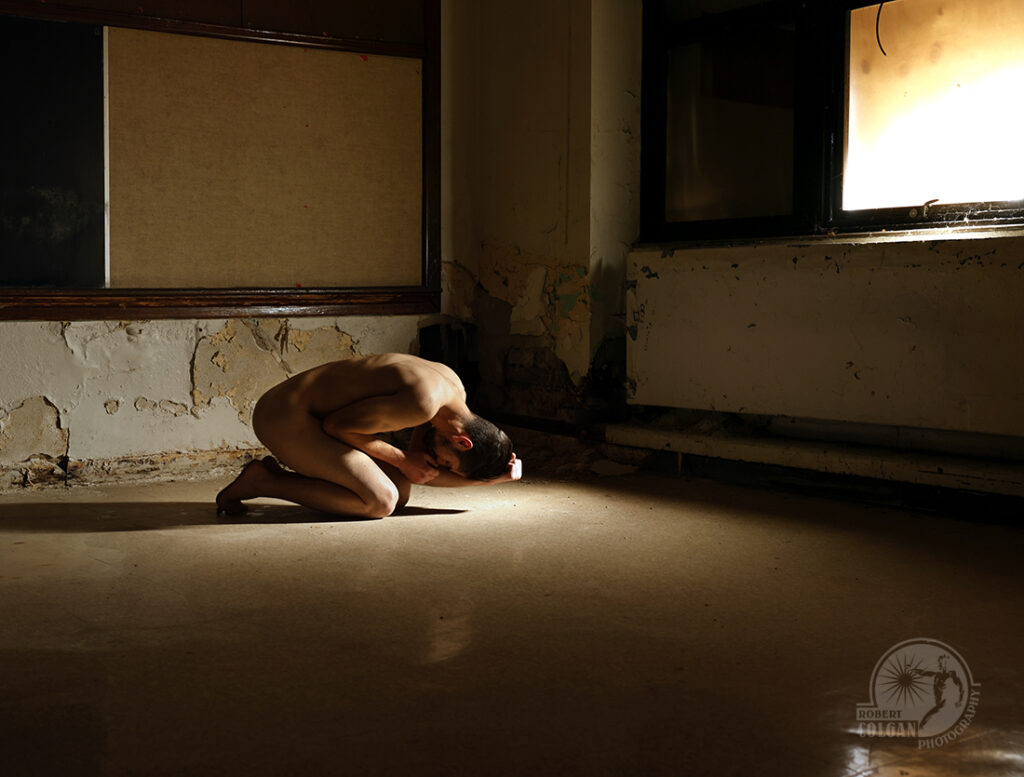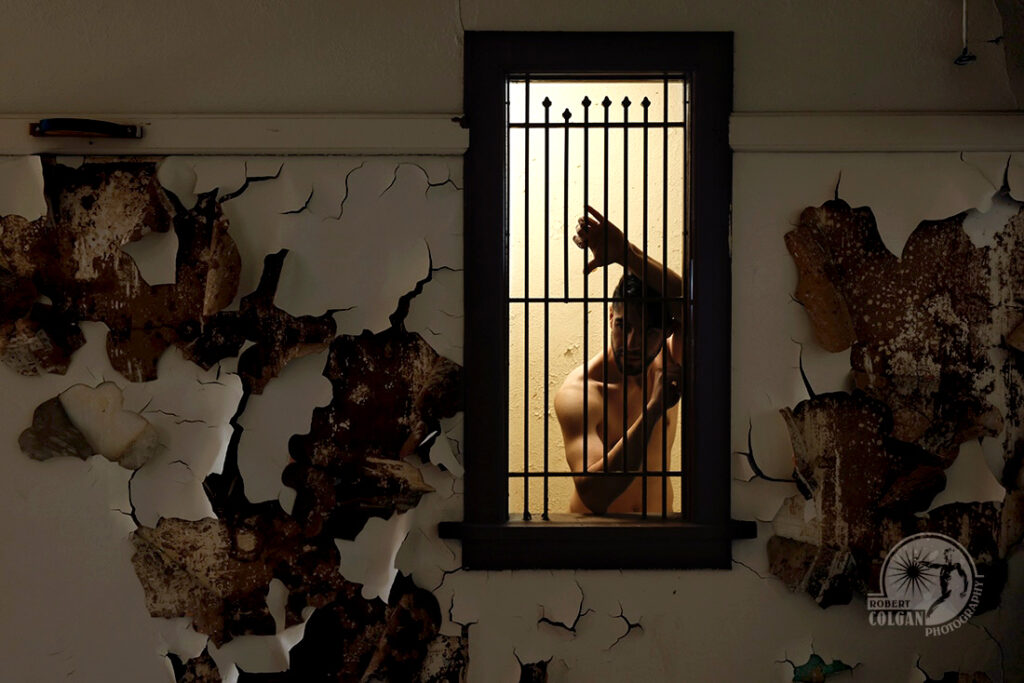 Bruno was also an interesting person between shots. Originally from Brazil, he filled our down time with terrific stories about life in that country, including one fascinating story about a jungle survival school!
I have had the wonderful fortune of interacting with other nationalities since taking part in an exchange student program years ago. This past year I produced work with a Panamanian, a Brazilian, a Portuguese and a Japanese model – and I loved every minute of it. Art always brings a creative excitement to the job – when nationality is thrown in, the perspective becomes even more energized. Amazing things can happen when not constrained by the conventions of American habits.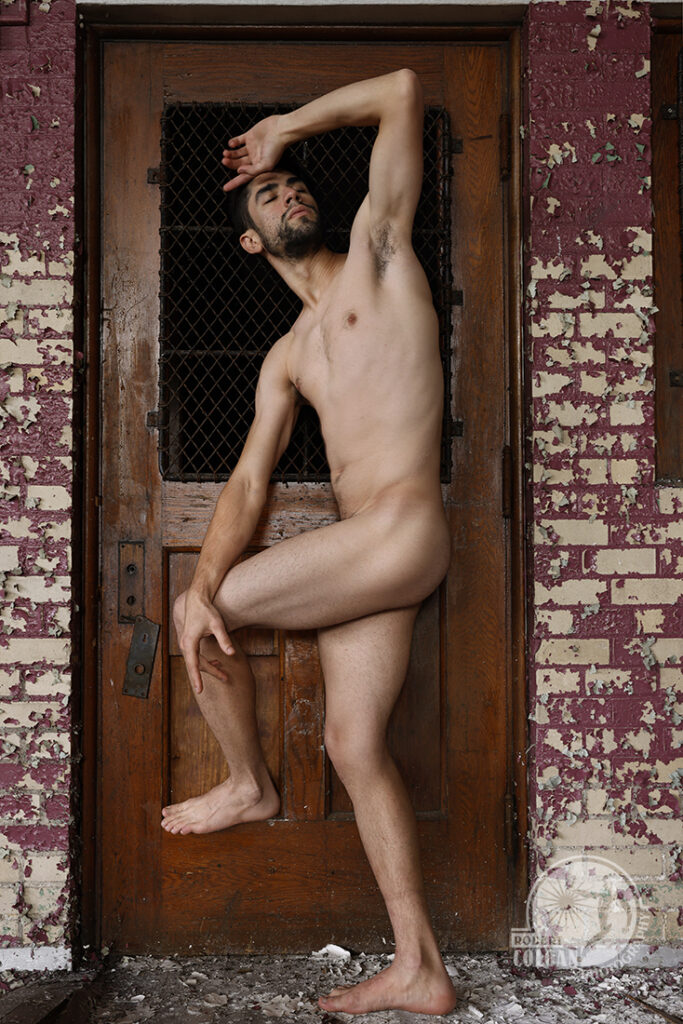 I look forward to presenting the second part of our shoot next month. We accomplished a lot in a very short time period. Hats off to Bruno!
Bruno can be found on Instagram @brunokurai.