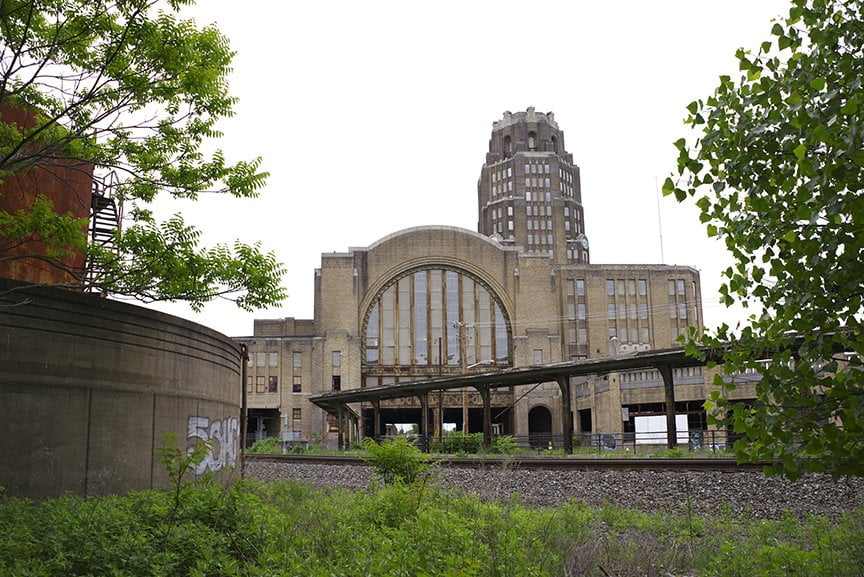 What happens when you combine an amazingly talented dancer with a historic but mostly abandoned train station. Here are some of the images created during a weekend trip to Buffalo. Built in the 1920's by the same architect as Grand Central Terminal in New York City, this station has languished since the '80's.
Although the main terminal itself is off limits, the outlying buildings are still easily explored. It is an amazing cluster of structures where history hangs in the air. You still can sense what it was like when this place was in its heyday, bustling with travelers and railroad workers alike. I was instantly captivated! What a better way to visually explore this site than with an individual trained to use his body as an expressive device. Enter my model…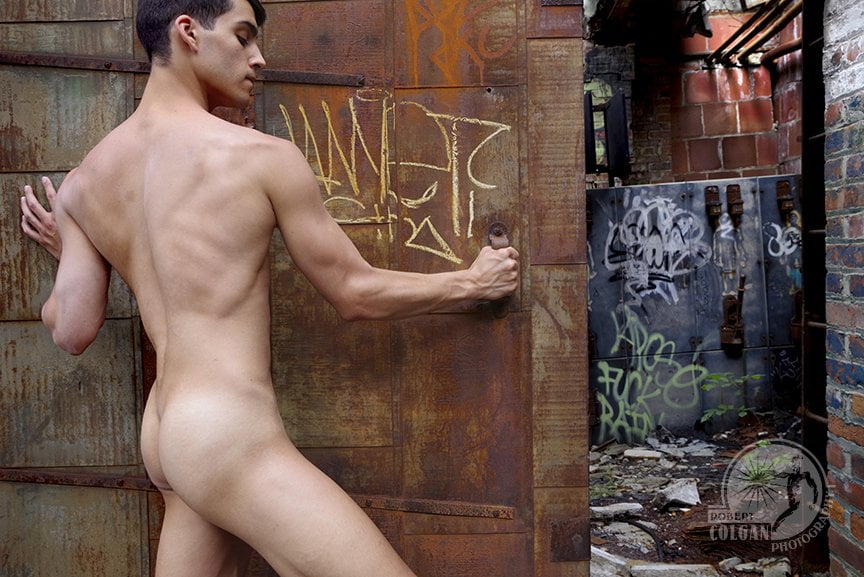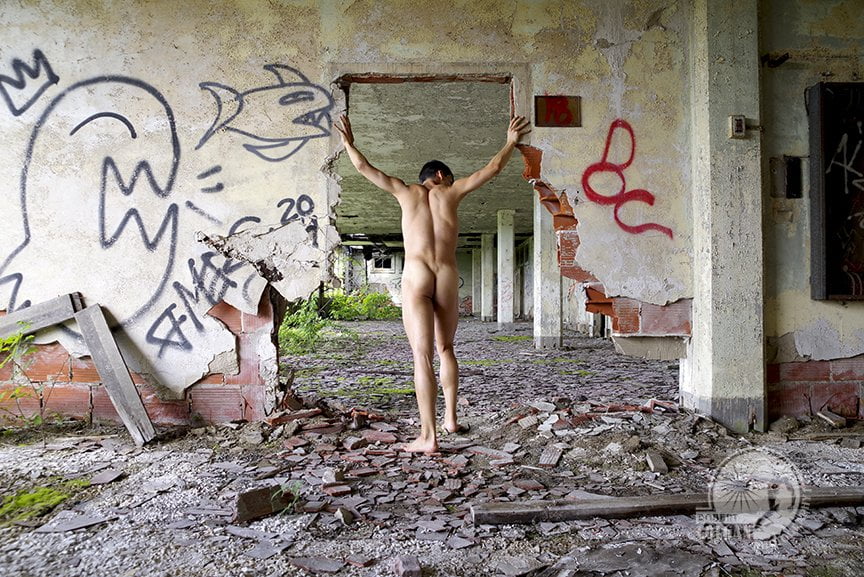 Utilizing minimal props while letting the space tell the tale, we wandered through much of the location. I was excited by the quality of the light. It was so beautiful. At times soft and subtle, other times strikingly direct. And with a wonderfully toned figure, it was difficult to get a bad image.
I must give credit to my humble model as well. He wandered through all this mess with barely a raised eyebrow. The rigors of stage and the physical demands of dance made this like any other performance. Although the venue was just a bit more dicey!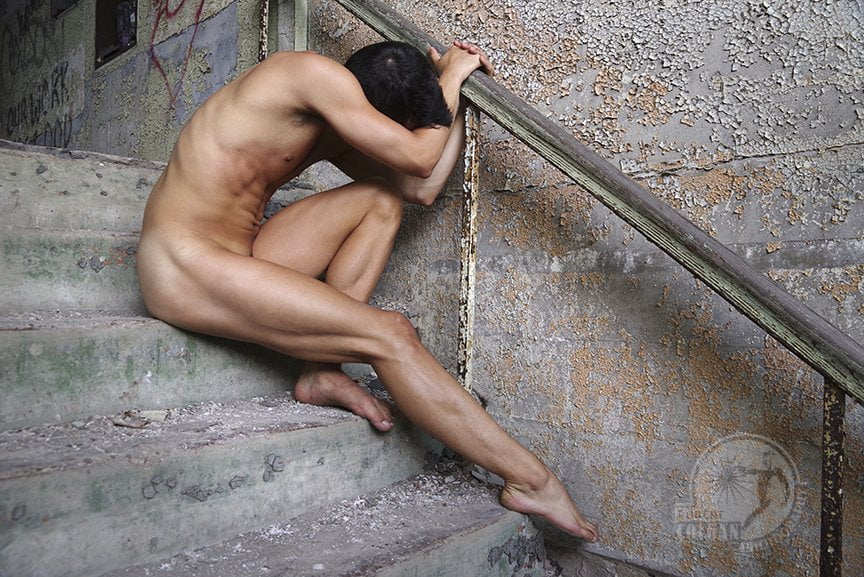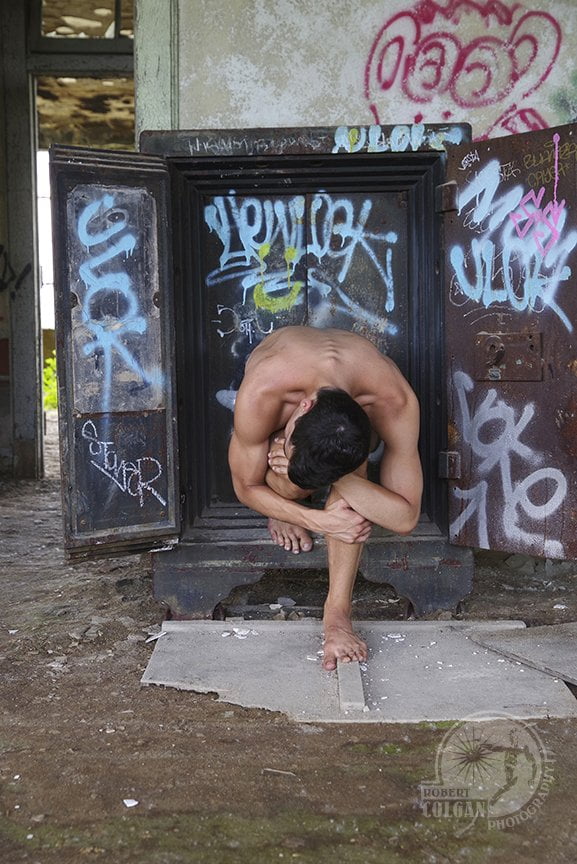 Even though we really wandered about safely, you still had a sense that this was a well-visited location. Lots of graffiti, an occasional strange noise and the sound of passing trains – yes, there's still plenty of life around here. You always had to remain vigilant and focused on your task. The station isn't in the best of neighborhoods. But I feel the tension and excitement of this site makes stronger visuals.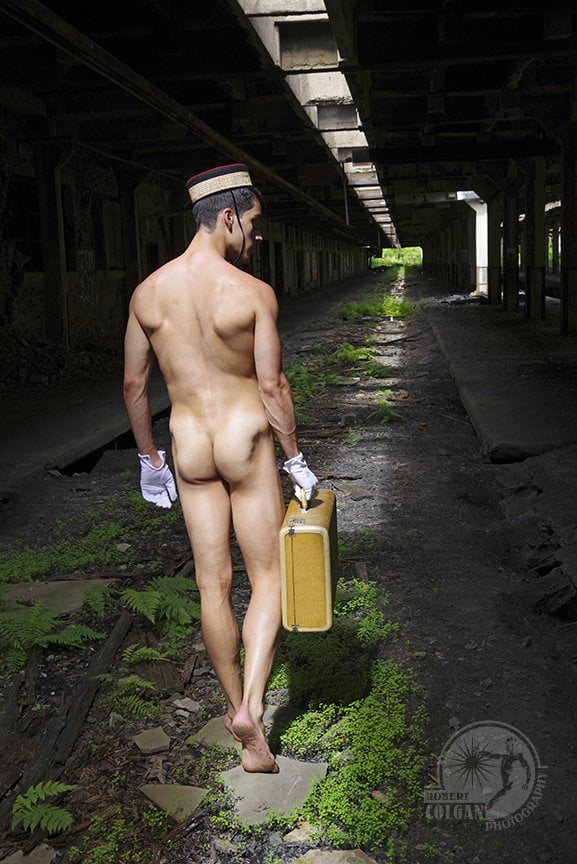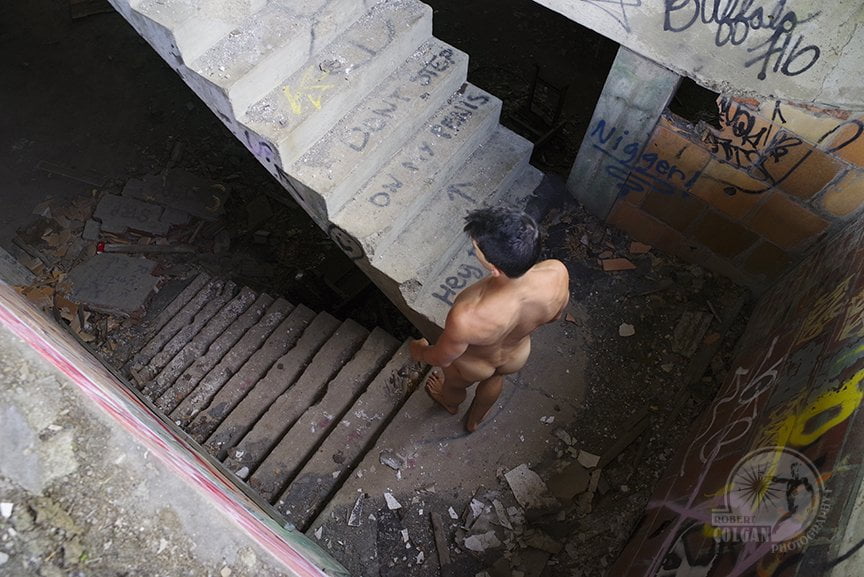 This shoot is part of a continuing theme of exploring the industrialized world and the quiet land of discarded history…the men whose strength built much of what made our civilization….of days of forgotten labor and suffering. Thinking all the while about how quickly the shine of progress can tarnish to the rust of a toss-away society.