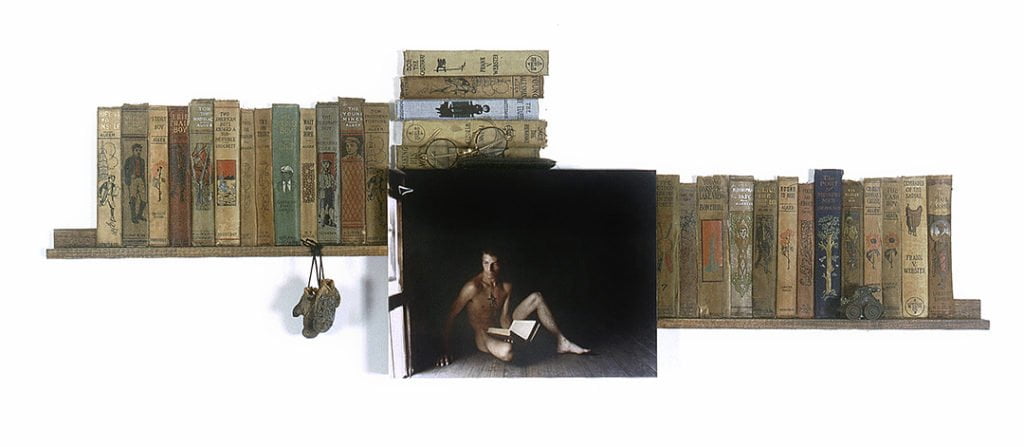 I have always sought out a stronger purpose for my photography. I feel that the image can be complimented with other materials to tell stories. These items can reinforce the photo, making a stronger piece.
The Alger Series of shadow boxes was my first series with a continuous theme. Utilizing book covers from Horatio Alger and authors like him, I began to illustrate a cheeky stereotype of gay lifestyle.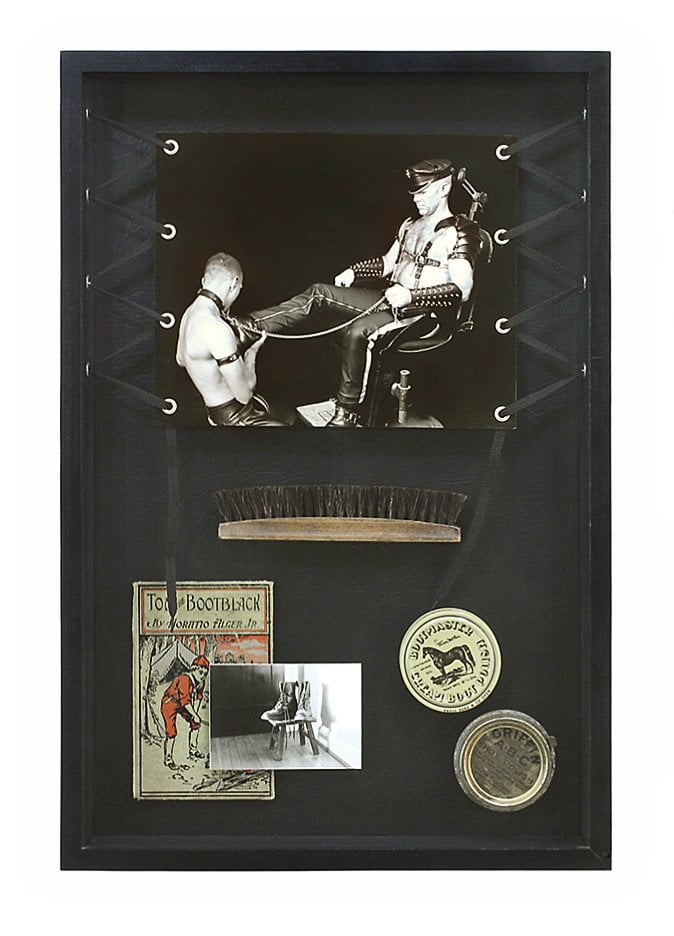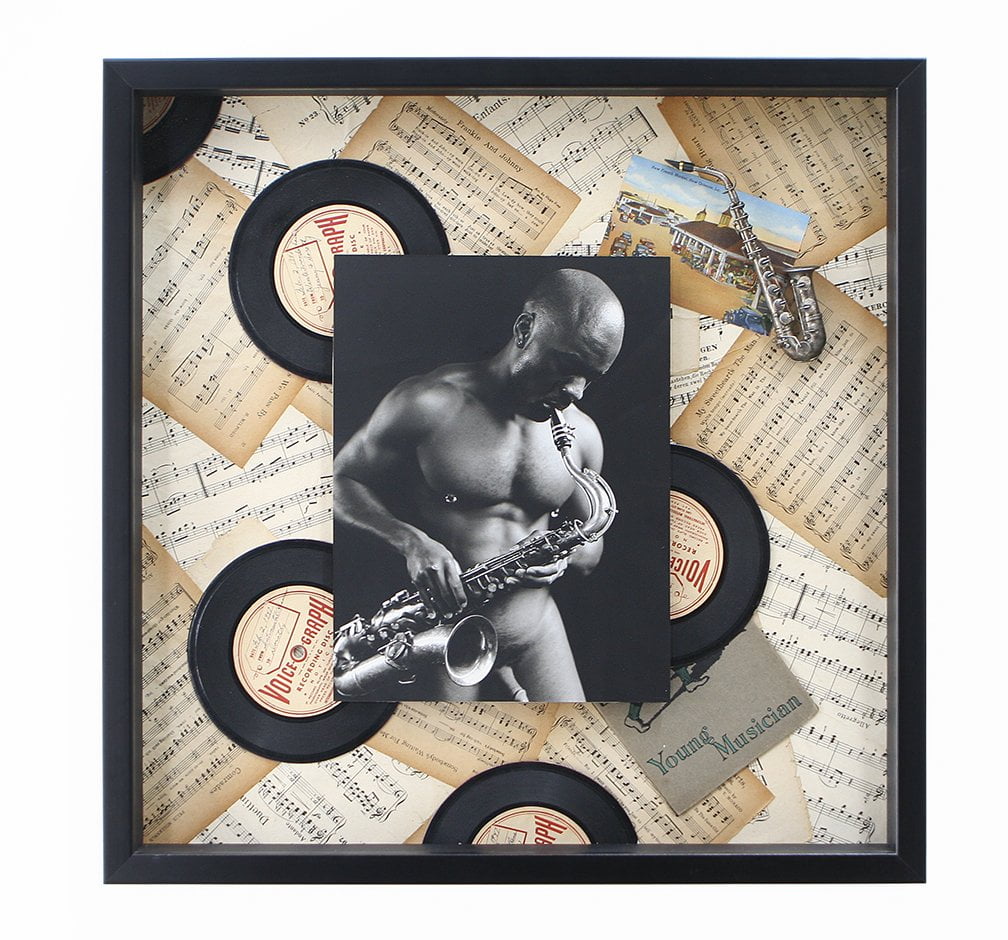 While out junking for props I discovered these books written by Horatio Alger for young boys. I began to notice that the titles sounded like really bad gay porn. It seemed like an obvious subject to explore.
Horatio Alger was very popular with young boys at he end of the 19th Century. He embraced the "rags-to-riches" ideal. He was also a pastor. Later in life he was charged with "the abominable and revolting crime of gross familiarity with boys". He got off with just a slap on the hand by the church. This background knowledge only reinforces the titles with rolling eyes.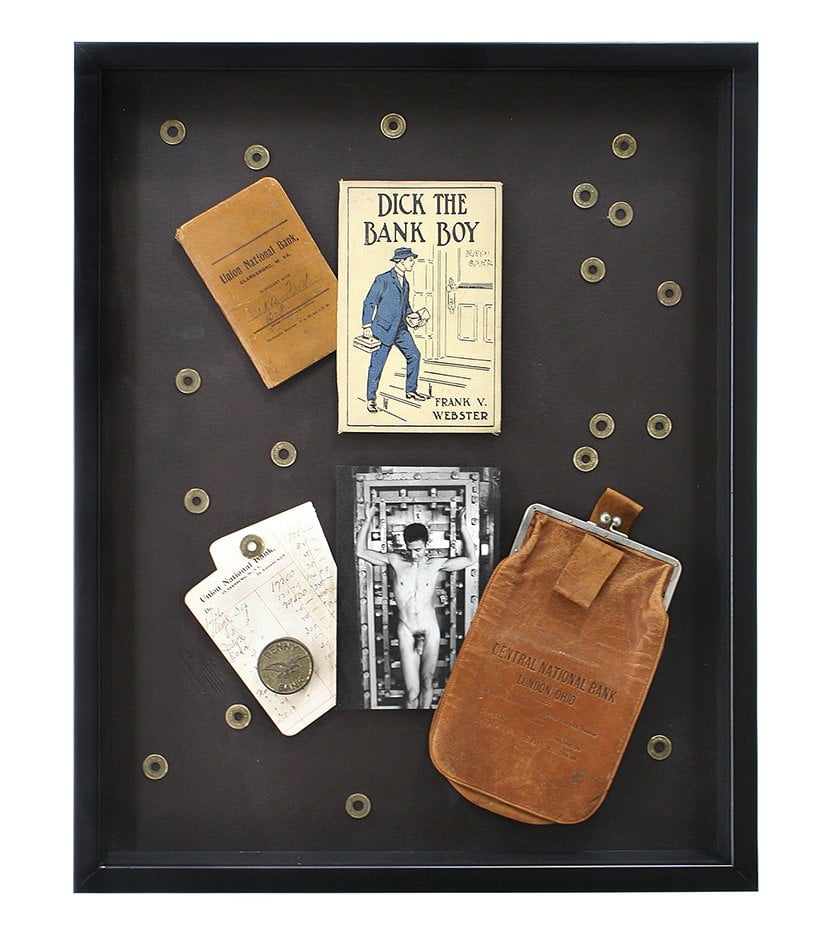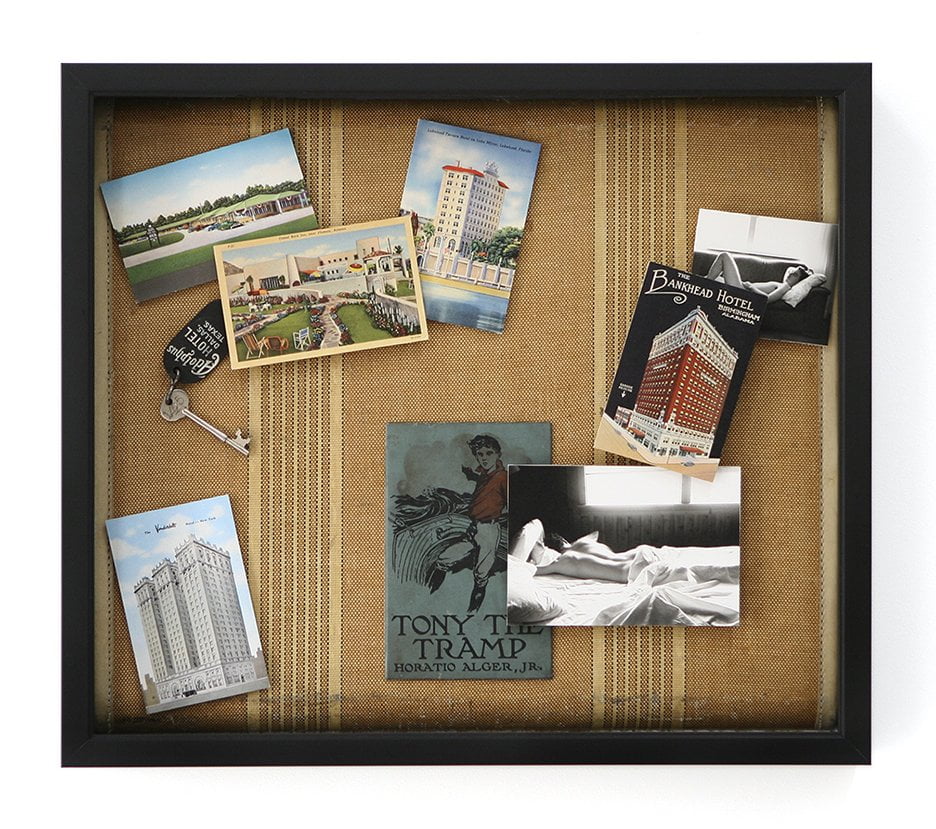 Each shadow box incorporates items that help round out the title. Some of these objects are antiques too. And, of course, my photos illustrate the theme.
Post cards, faux fur, old records, lumps of coal, part of a suitcase  – these are just a few of the items that decorate and describe the titles. Each carefully built.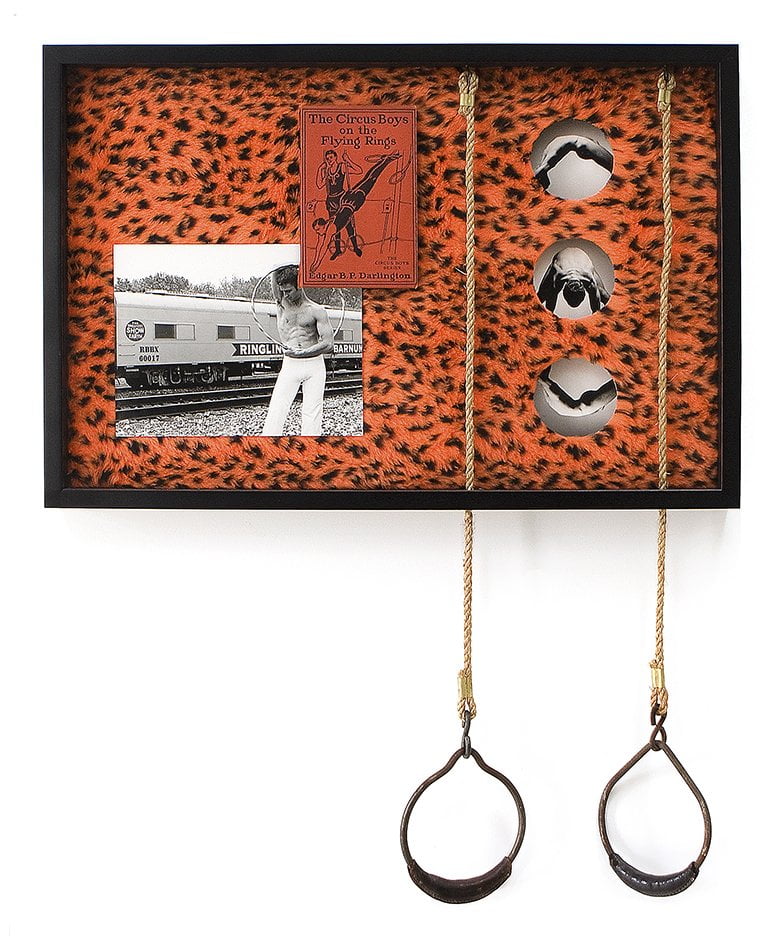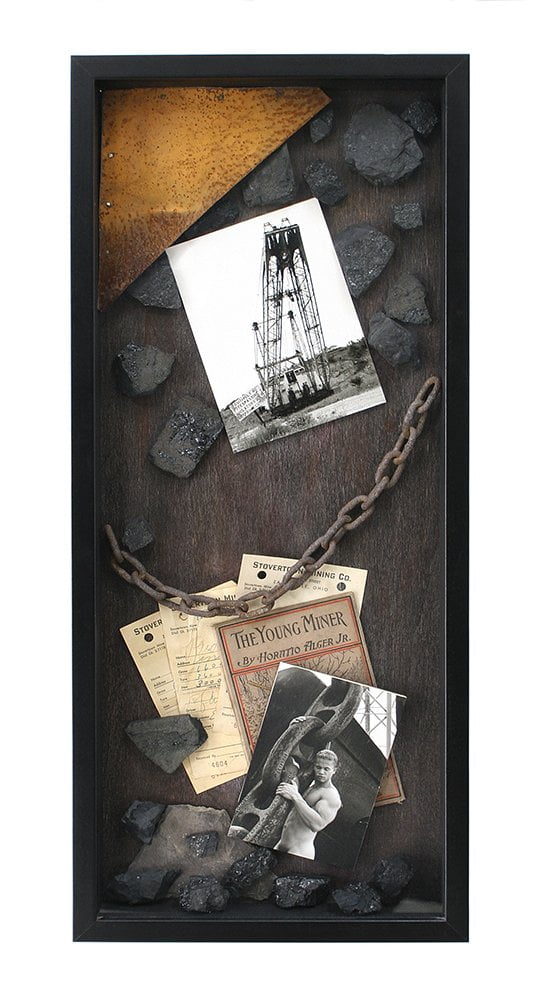 Every Alger Box is different. They were extremely fun to build. It was a treasure hunt to find the objects to accompany each piece. But in the end, they accomplished my goal. They pay homage to gay fantasies in an entertaining way.
I am rehashing this series because a newer three-dimensional series is coming up. While locked down with this pandemic, I've explored a new route for my narratives. The next blog post will reveal these new works.