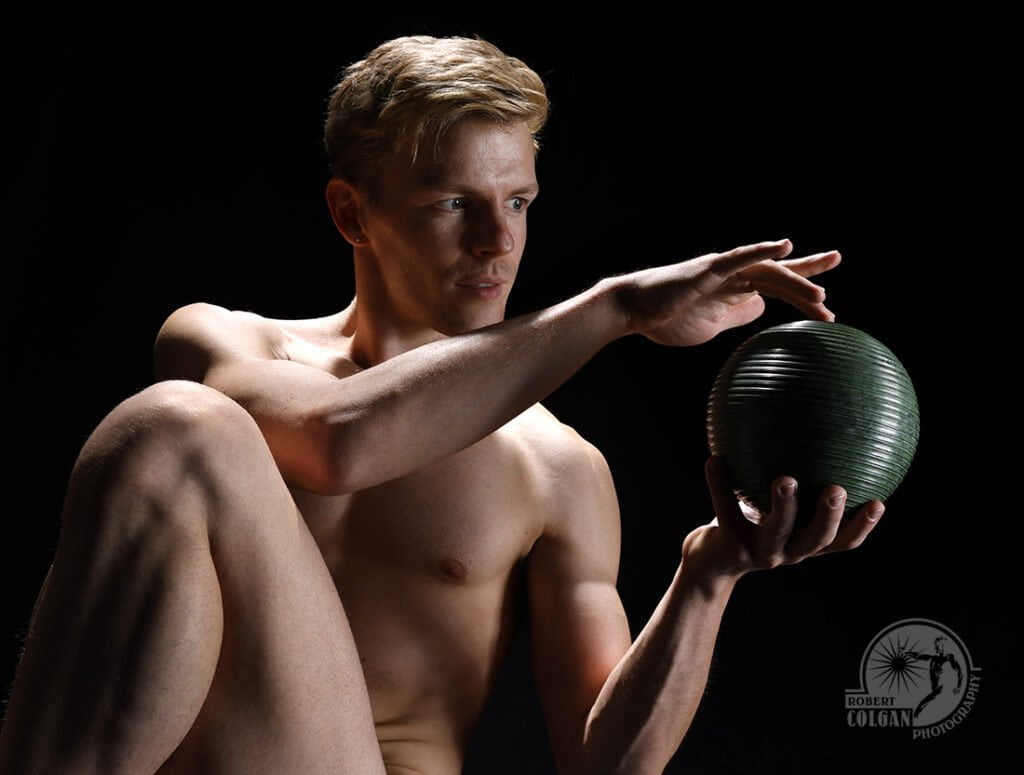 I used to begin every working relationship with a new model in a studio session so I could evaluate their performance in front of the camera. After I met this month's guest model, I quickly learned that the studio was too basic to contain this guys movements.
That, combined with beautiful summer weather led us outdoors.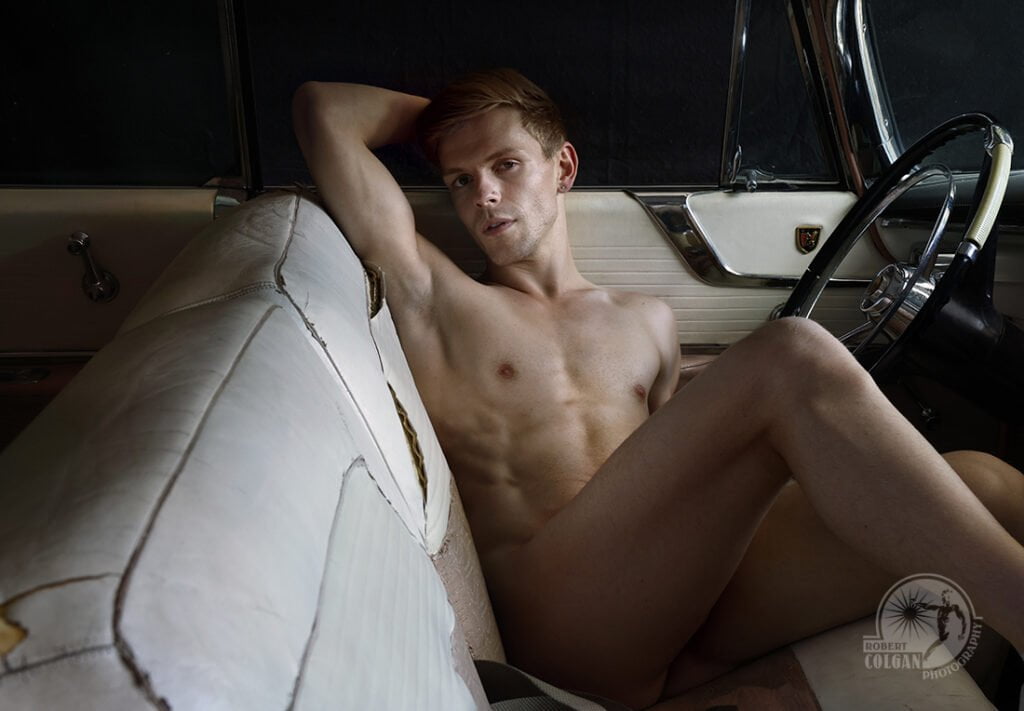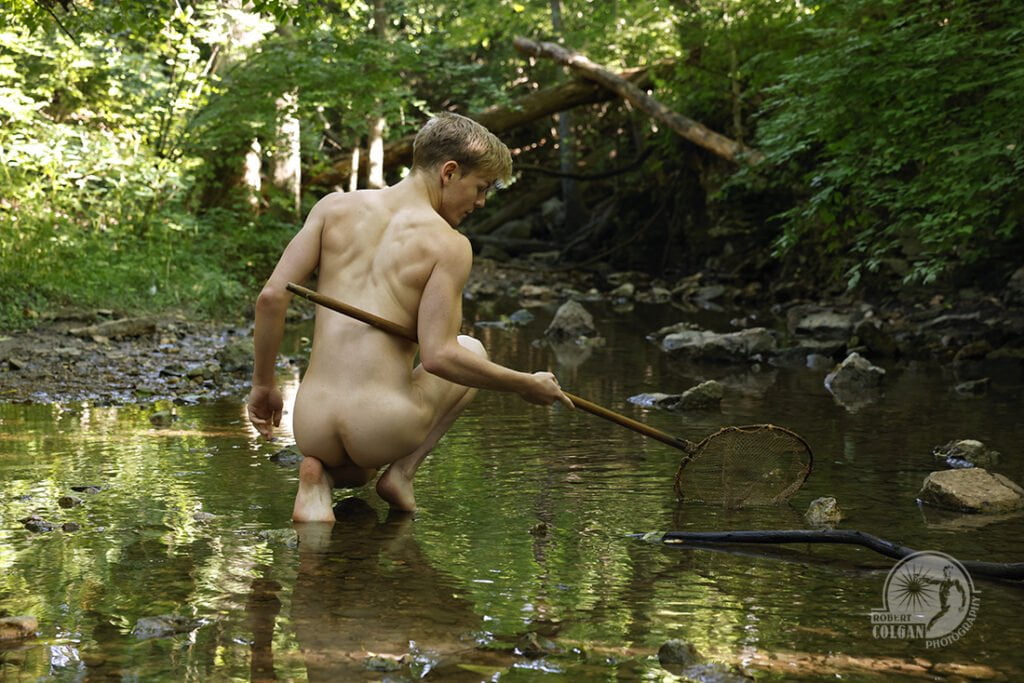 Initially, I attempted a cross-over shoot utilizing my vintage car theme. It would be a mix of studio AND location.
But, even that seemed too restrained. So, it was off to the woods!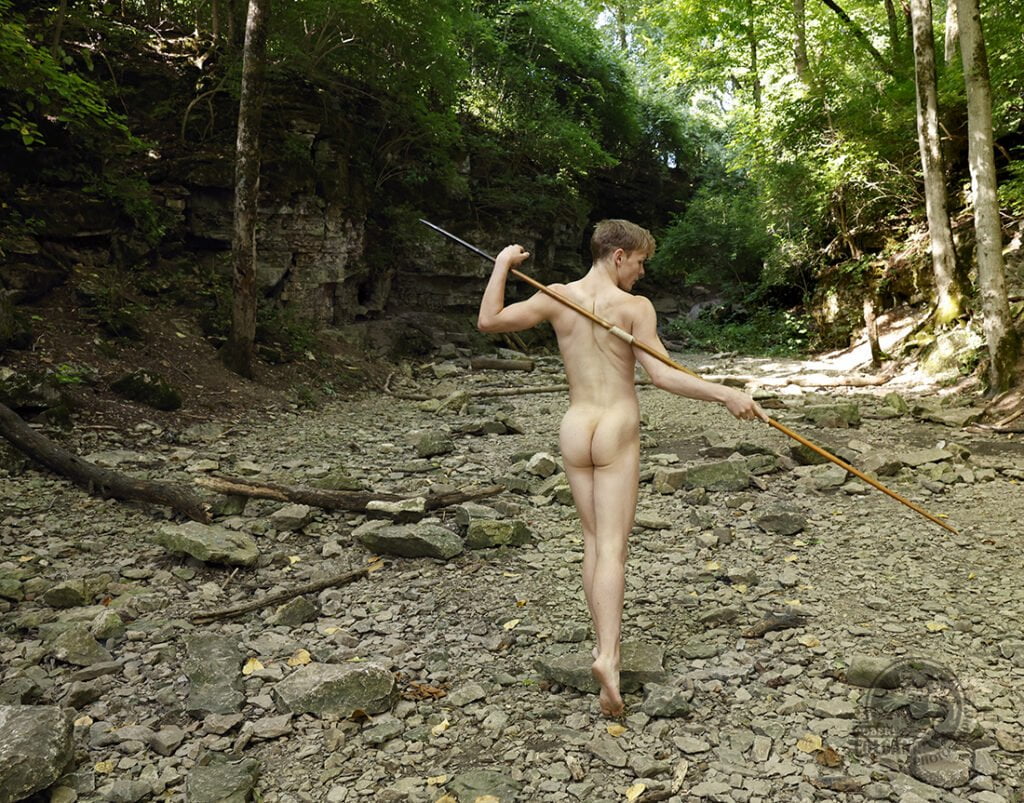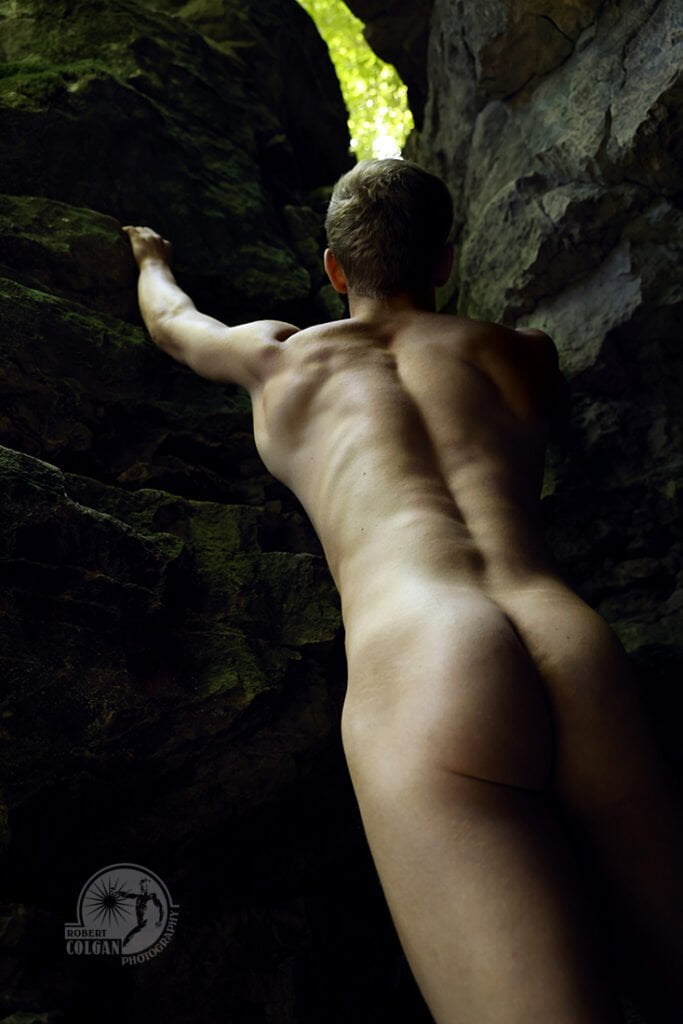 This year, I have been so fortunate to meet so many talented new guys. Each brings a new flair or technique to bear in each image.
And I have to admit, each time I am totally impressed and enthralled with our captures. It's a good thing they don't see me gawking incredulously behind the lens!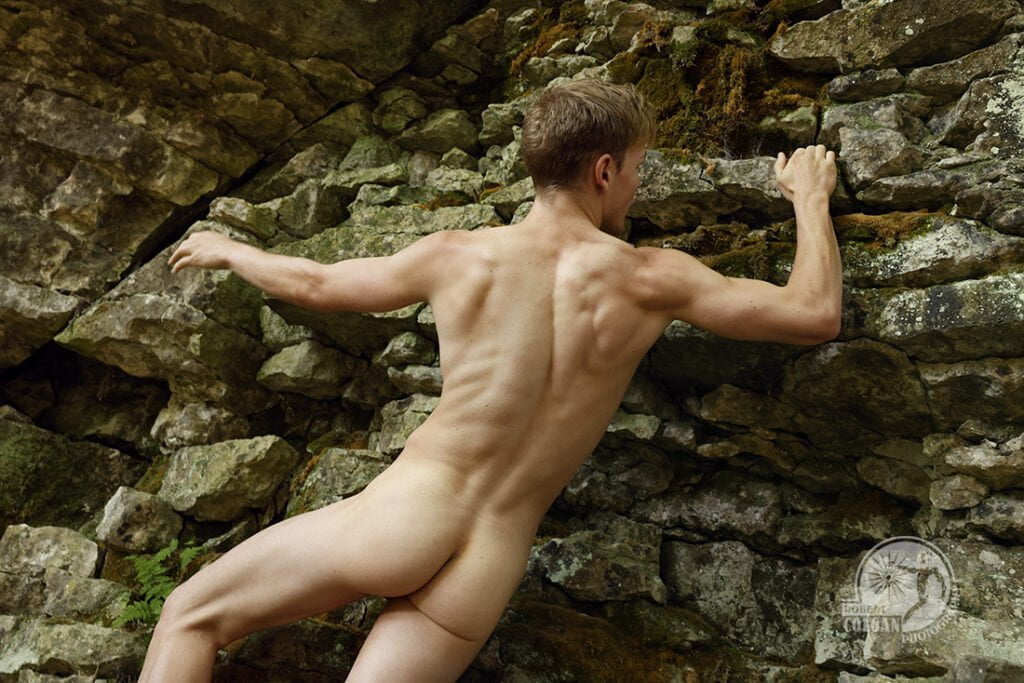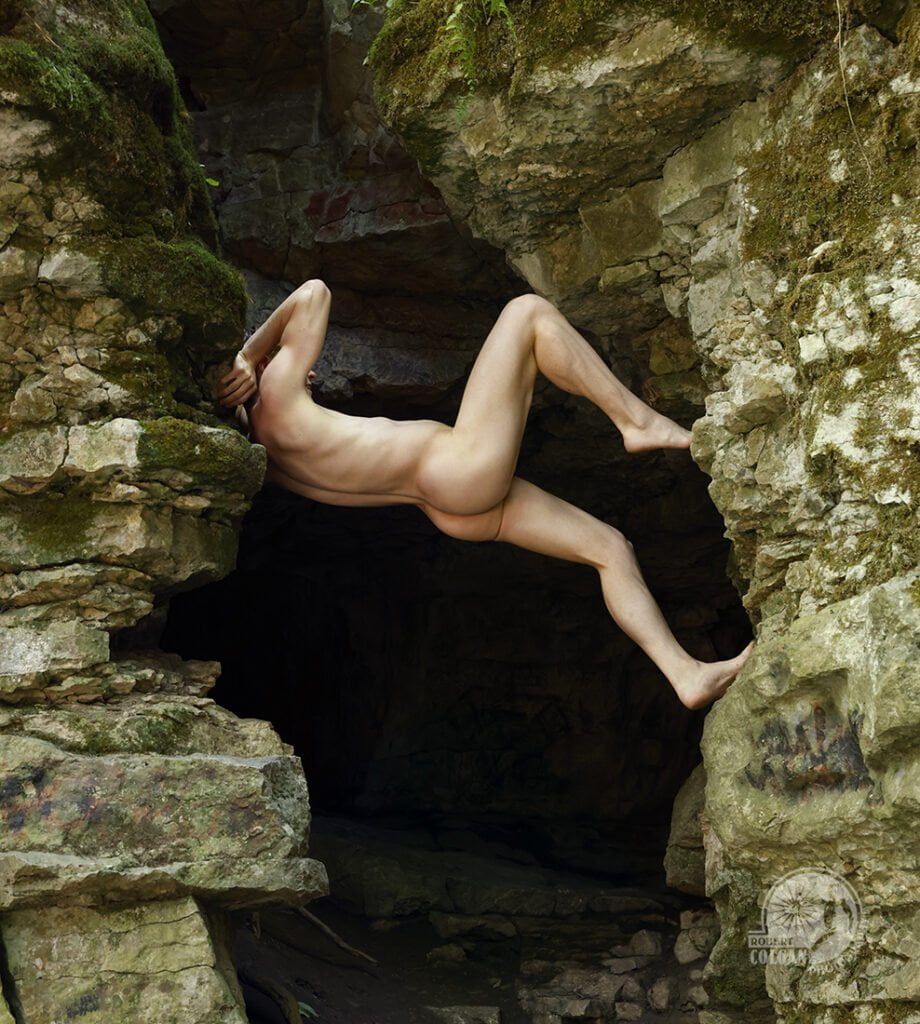 Thankfully, Zach was one of those terrific new models. He was like a loose Tazmanian Devil. Unlimited energy! Give him things to climb, twist over, stretch across, whatever – he's happy!
Nature was the perfect release for him to engage. It really brought out his amazing versatility.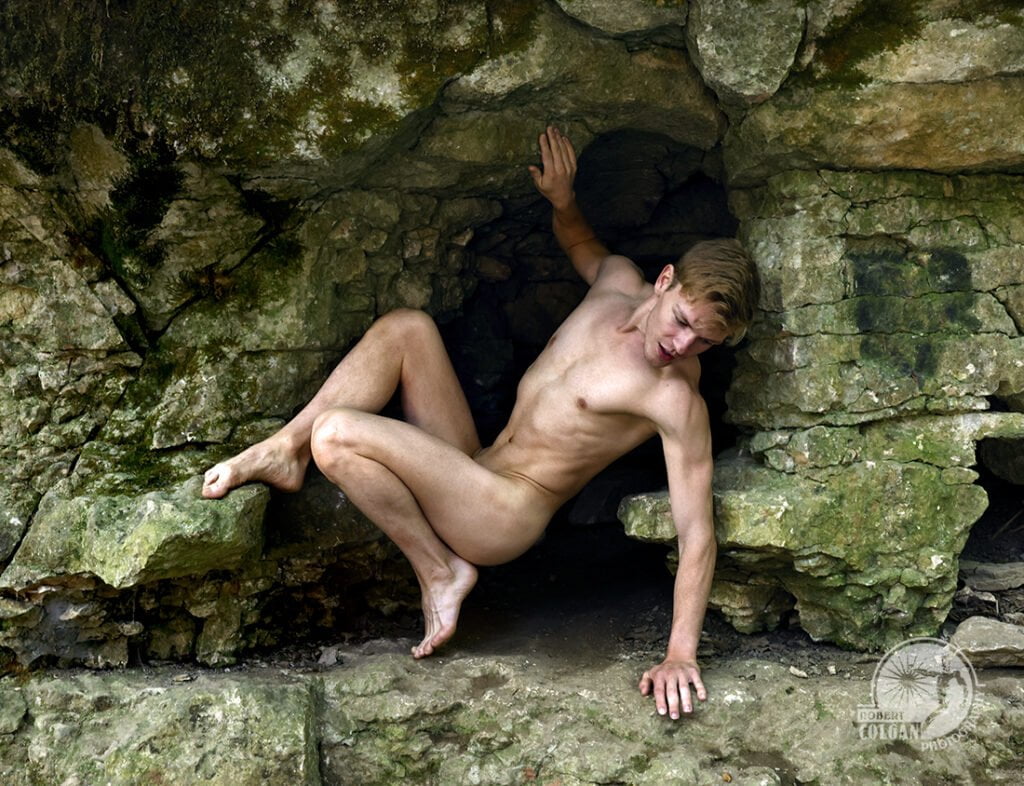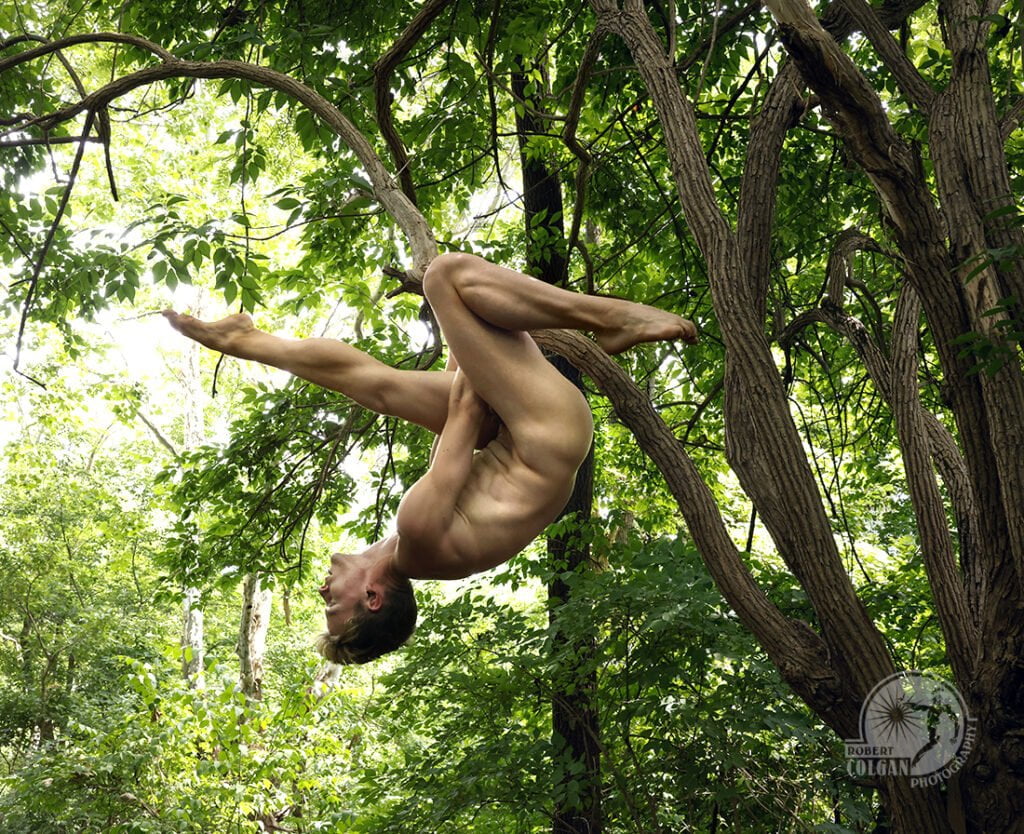 Everything was an exciting challenge. All I had to do was try and keep up!
Some scenes, such as the upside tree shot above, don't hint at the peril Zach went through. This tree branch actually hung over a cliff! Am I gawking again?!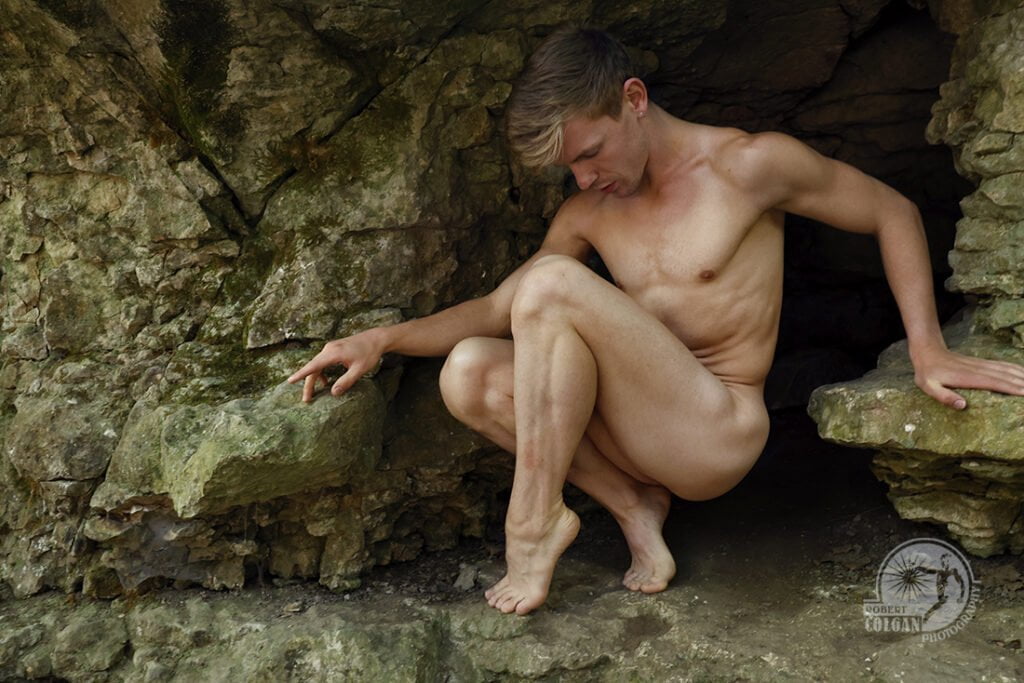 Zach was wonderful. Luckily, I think he enjoyed the shoot as well. And I certainly welcome the opportunity to work with him again.
A future shoot, yet to be posted, moves him into more interesting spaces. So stay tuned.
Zach is on Instagram @zealous.adventures.