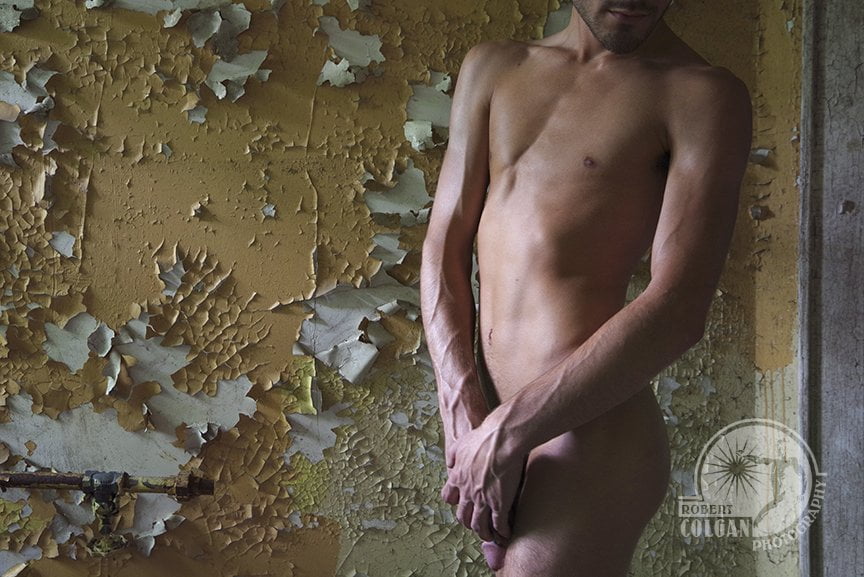 It's wonderful when you find a spot that no one really has photographed. It's especially exciting when the place has different interesting rooms and the light is constantly changing. This house was discovered over a year ago.  After questioning a mysterious driveway into the woods, I was able to confirm a building with Google Maps. No one would ever guess it was there.
It's an old house, probably from the early part of the century, and it's still full of junk. Mostly old books, letters and other paper items. Not much furniture. But it's the character of the house and its rooms that render it a perfect setting for photography.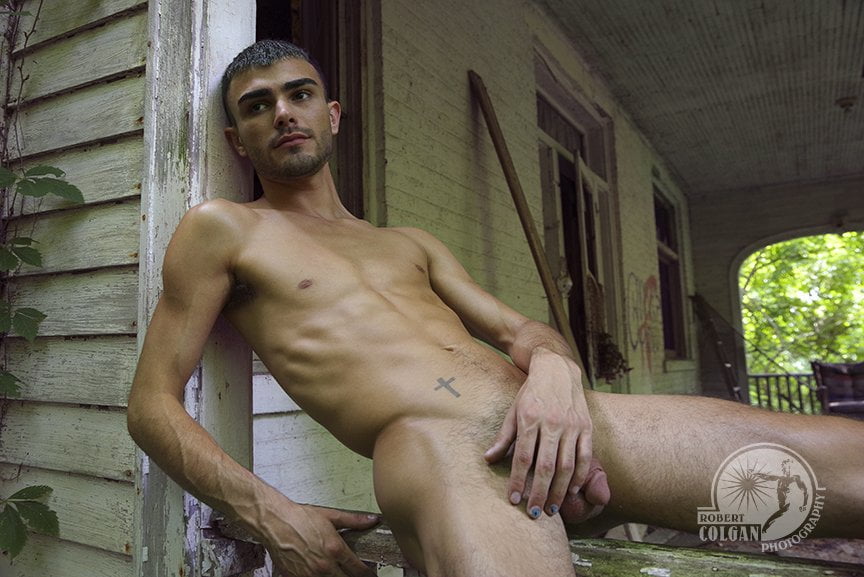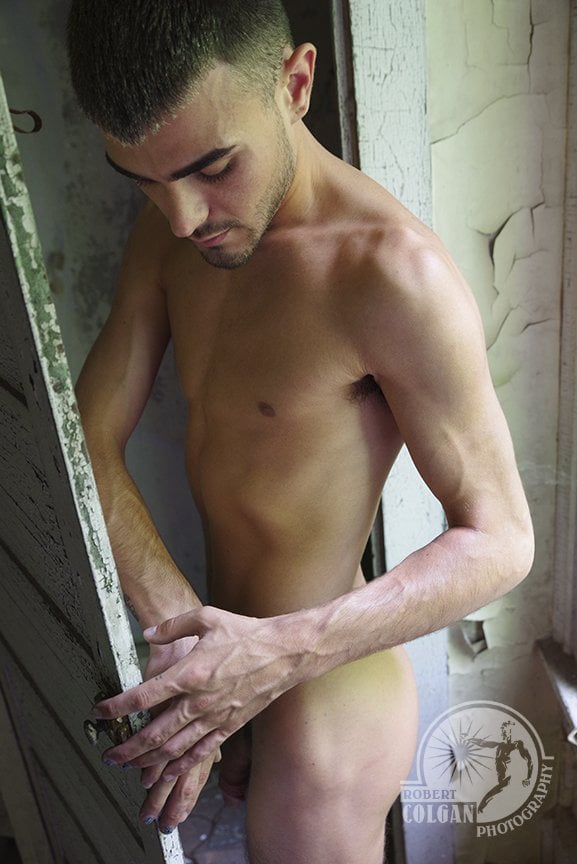 Luckily, I had a very brave model with Corey. This can be a very daunting sort of place to explore. You can easily visualize many horror movie scenarios occurring in a place like this. But, Corey was a real trooper. Actually, I think he had the same fascination and curiosity about the house as I did. We found ourselves poking through some of the junk to discover more about its history and inhabitants. All that while climbing over trash to calmly pose and deliver wonderfully expressive images. What more could one ask!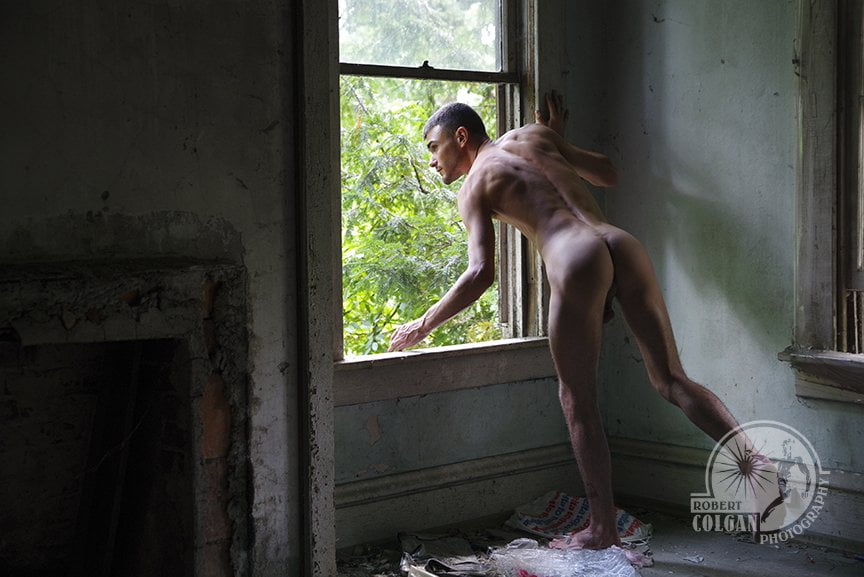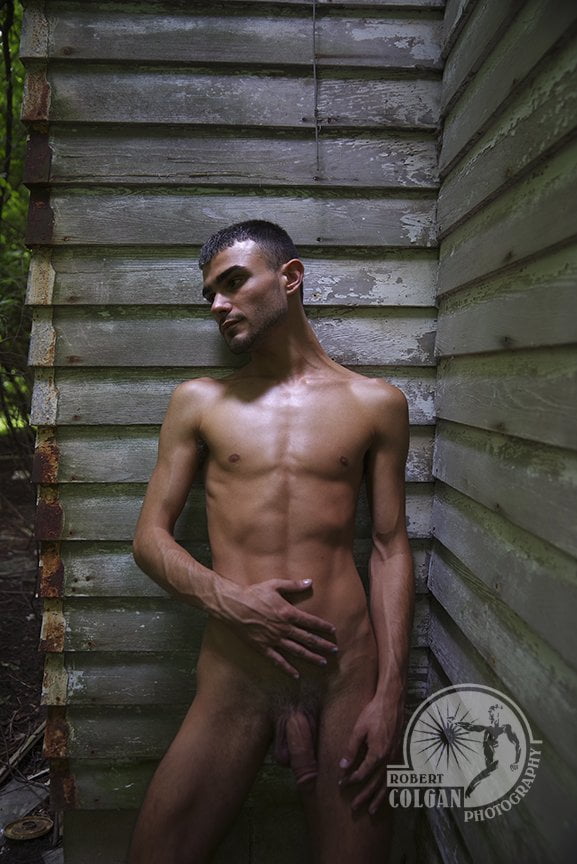 This was not the first time I've shot here with a model. Perhaps I'm the one who's getting more accustomed to the space. After being terrified by a lone mouse on the last trip, it seems less a frightening experience and more a sense of expectation. We are in a house surrounded by a forest that has been open to nature for many years. It belongs to the creatures now. It's their house!
Graffiti did help break the seriousness. But I guess you don't need to be intelligent to use spray paint.