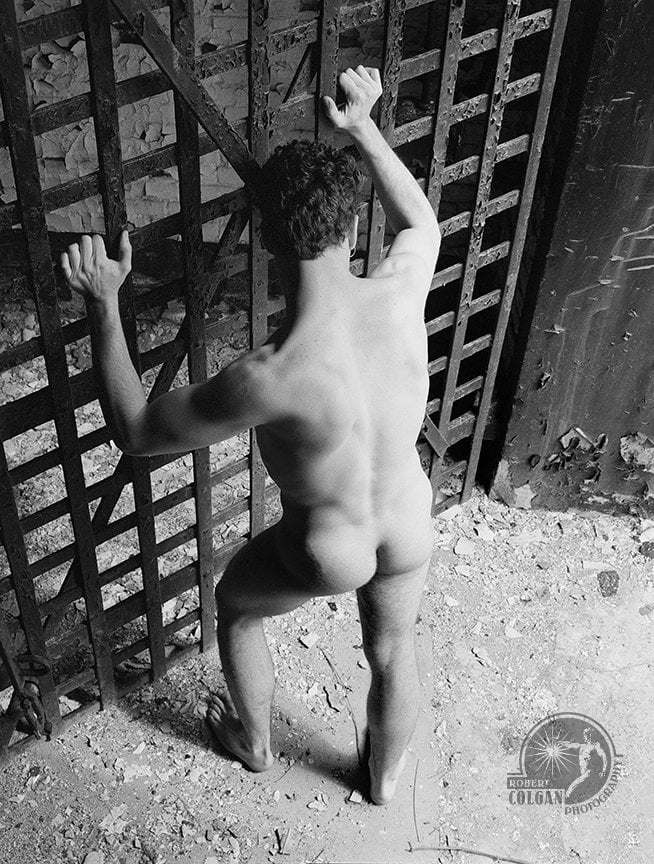 It's so easy to get distracted by daily work. I know that when it comes to photography, well anything actually, I'm like a dog seeing a squirrel. Obvious attention problems! Someone recently asked if I was EVER going to complete my Pen postings. So here they are!
In 1988 I actually managed to convince some friends to join me on a tour of the Penitentiary. I think they were pretty curious as well. We managed to make it in through the Administration building gap and after the shock of entry wore off, we began exploring. Luckily, they already were familiar with my photography. As they gradually warmed up to the location, I was able to drop some suggestions. My partner at the time was probably the most thrilled and anxious to model.  I'm pretty sure that the thought of creating amazing images that would never be repeated seemed very alluring. So it all started.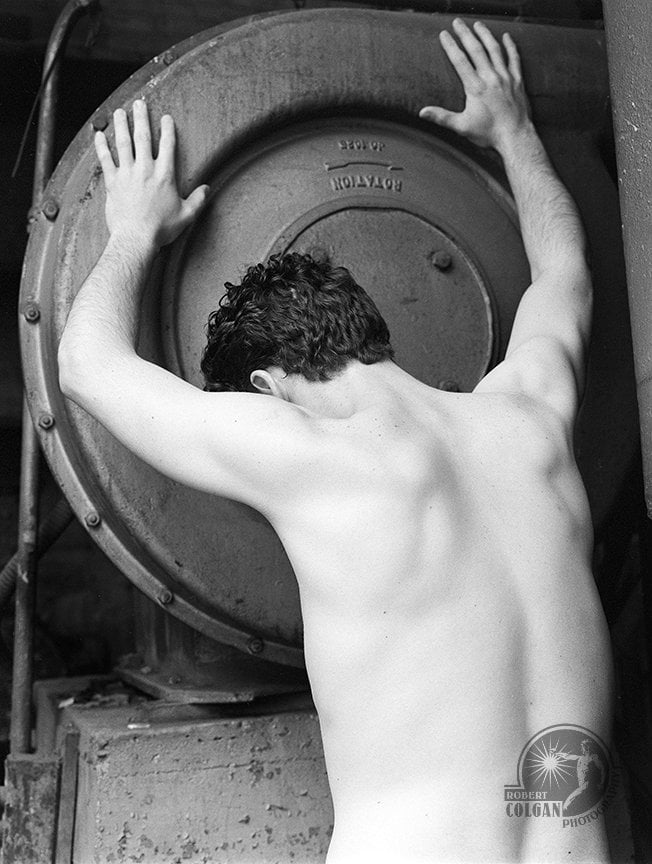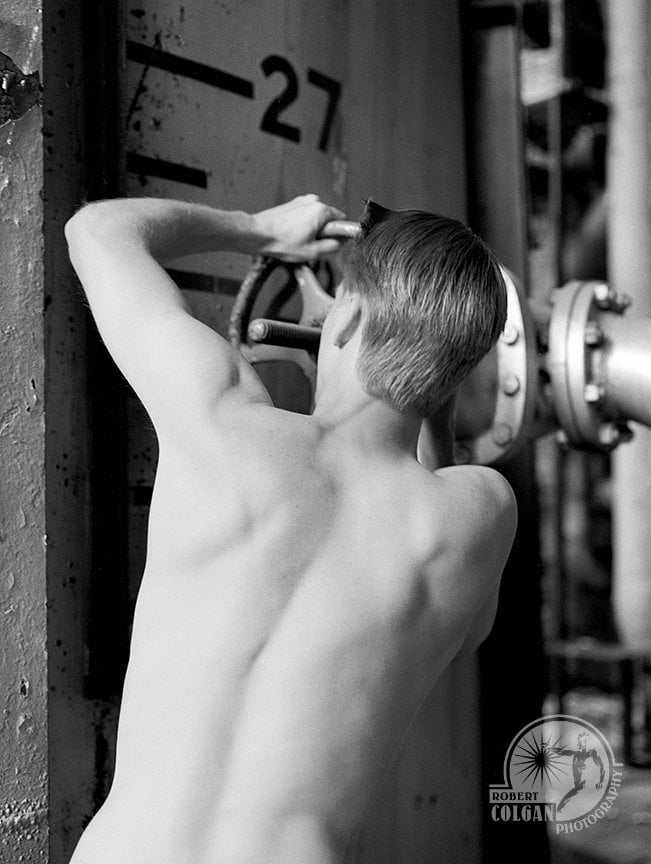 I think my other two friends were still a bit overwhelmed at the beginning to want to shoot in the cell blocks. Later endeavors in the power plant and warehouses seemed more in their comfort zones.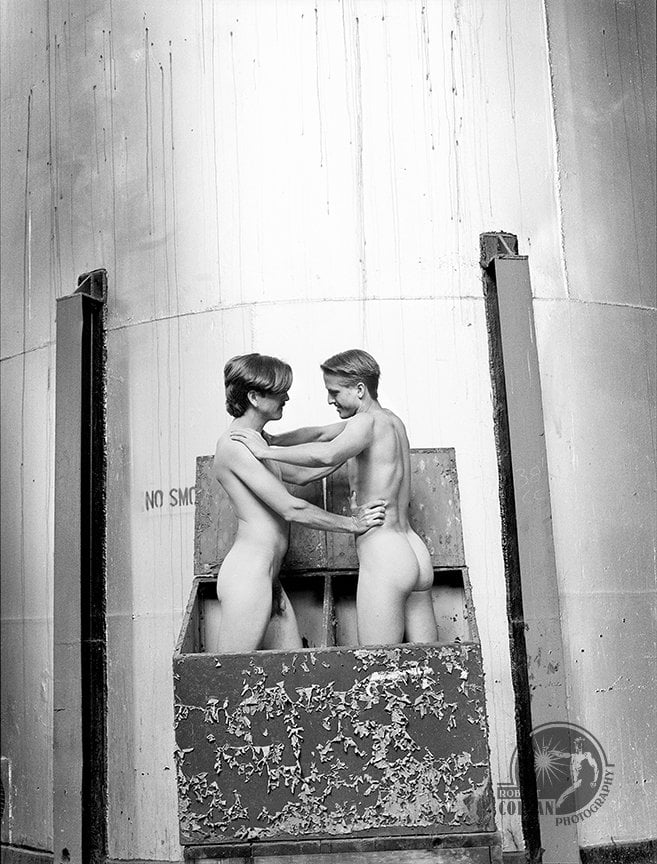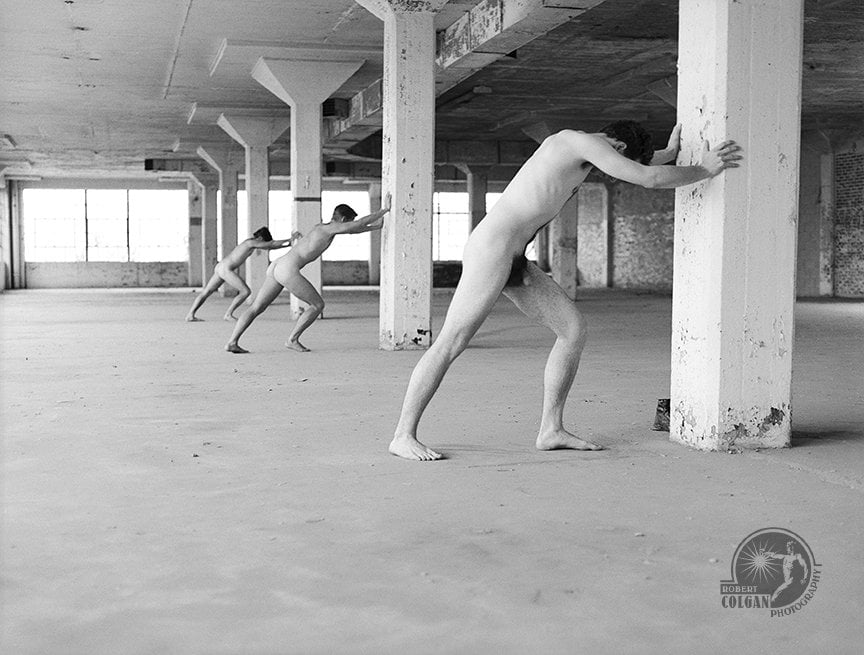 As I was shooting, I began to feel a fundamental need to place nudes in places like this. Not just a prison, it was any abandoned space. I had photographed models next to old machinery or small shacks but never on this scale. Looking back in retrospect I still kept most of the captures pretty tightly cropped, keeping the immensity of the building suppressed. It was a start. It's also not hard to believe that there was some lingering fear in the back of my mind just due to the frightening location. Distractions like that can certainly break your concentration on the work at hand.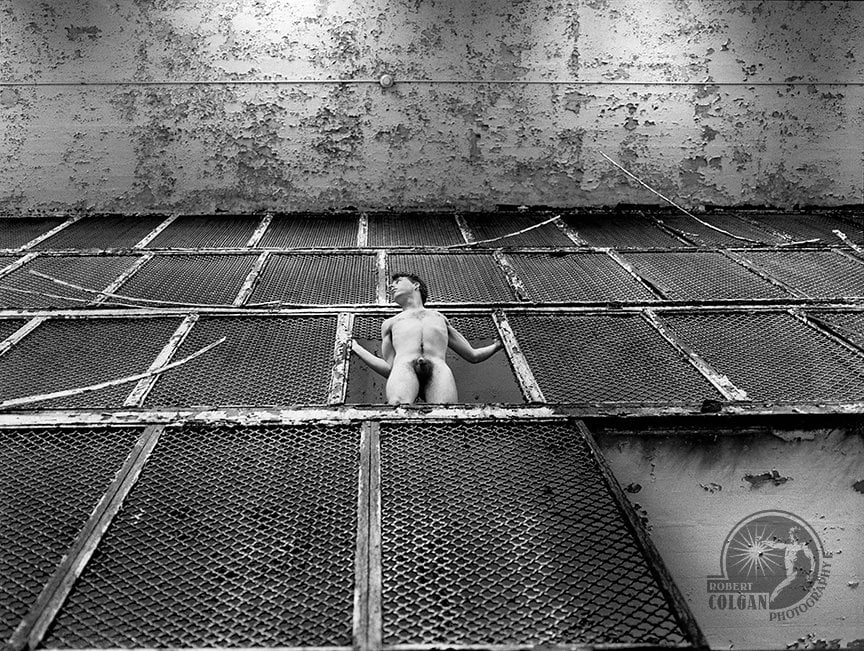 Looking back, I think it's probably funny that I was whispering commands to these friends for posing. Who would have heard!? Except maybe the rats in the basement!
The remainder of the trip was basically a tour. Soon the old wall would get torn down and the place wouldn't have the same scary sense of isolation and despair. On the way out we did have a heart stopping incident. I climbed out of the main gate first. Looking down the hall to our exit I suddenly noticed someone moving. Scared shitless, I told everyone to freeze. One friend was halfway out of the gate and just hung there in anticipation. When I noticed the movement seemed to parallel my own, I walked slowly down the hall to find a huge piece of plexiglass that was reflecting everything. I was seeing my own movements not another intruder. We must have walked right by that on the way in and didn't even notice!
That trip became the exciting topic of conversation for a while as we entertained friends with our daring escapades. And the images became an extra treat to share with other photographers.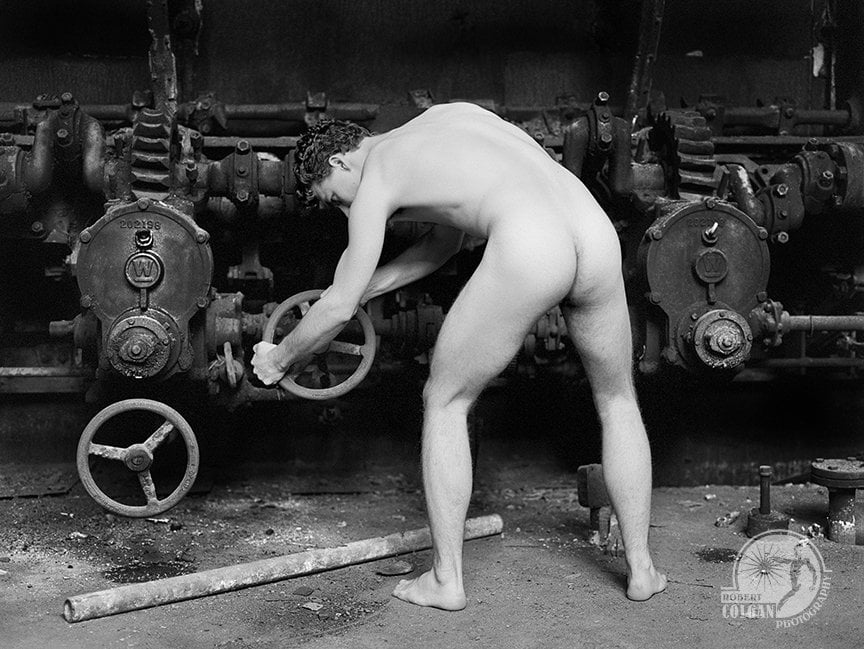 I hope that you've enjoyed seeing these old images. I REALLY needed to do this post to give some essential background. Some people think that photographing models in old buildings is a recent theme. It's actually a continuation. People call the exploration of old structures – Urban Exploration or Urbex. I've been doing that before this term was even considered. Even though I have missed out on many buildings, our society seems to keep generating more.
Stay turned! It won't be long till the next posting. I've got lots of new work coming out.
If you'd like to get email notices about the postings, please drop me a line on the attached email under contact and I'll make sure you're informed when they're posted. Thank you for following along!