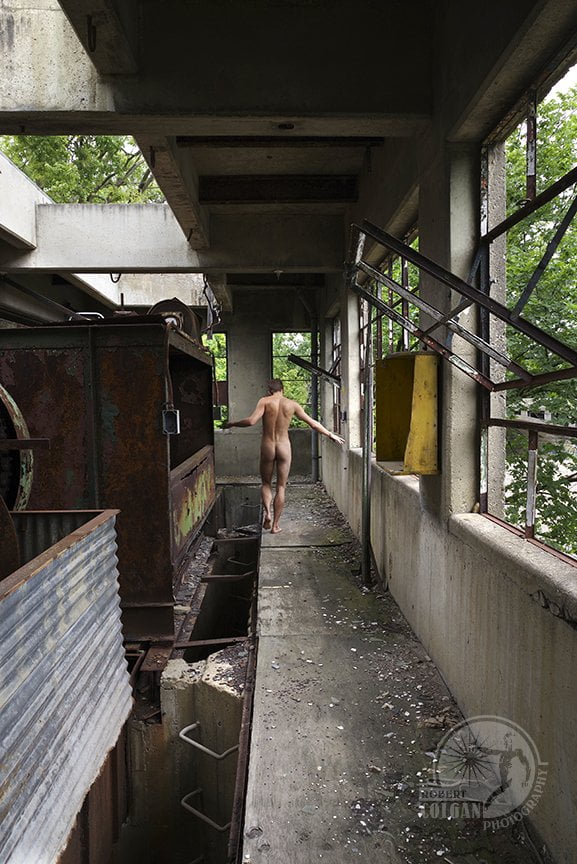 In spite of this year's pandemic, it has been an excellent year for photography. I've met new models and worked more with established ones. It's been very productive. One such young man is Anthony. Another find from Instagram, Anthony has proved to be another guy who is completely unencumbered by location. Listing himself as a nudist kind of helped pave the way for that discovery! Unable to stray too far from Columbus, I chose one of my favorite spots still available – an old pump house by the river.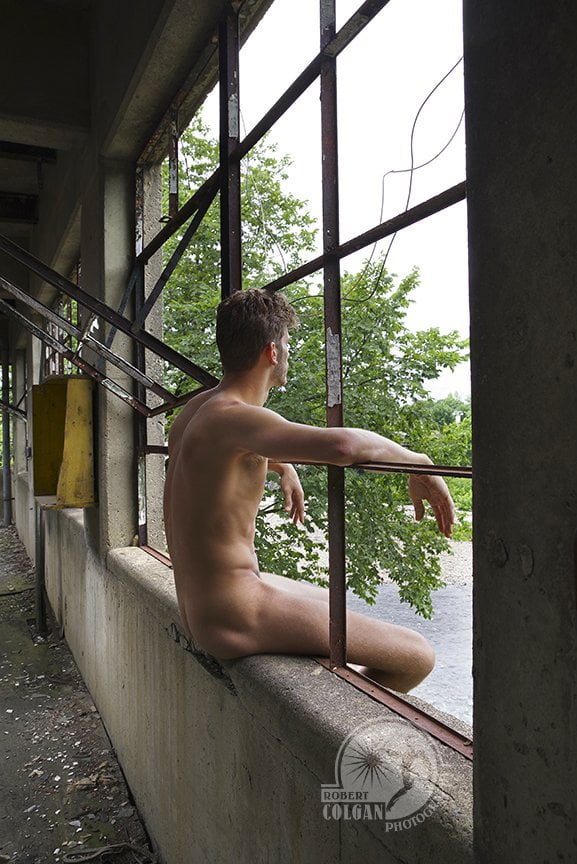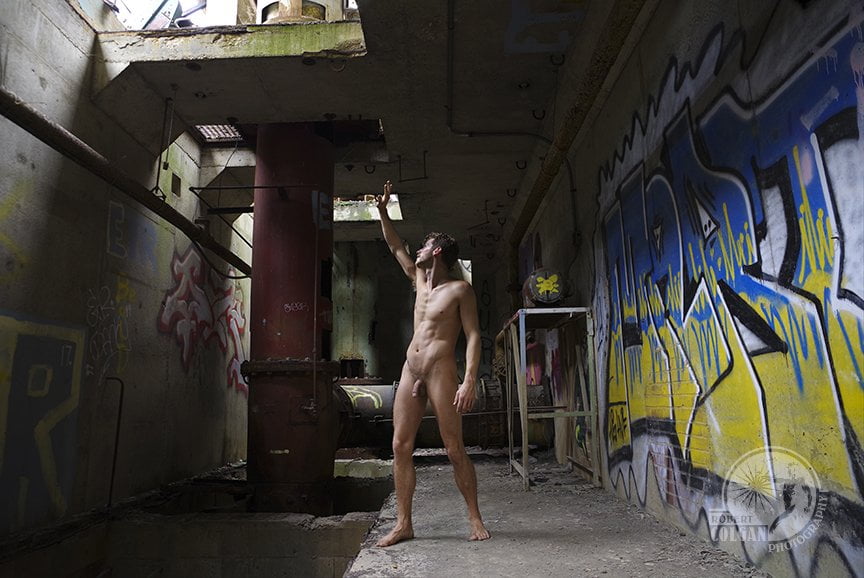 I'm pretty sure that Anthony's eyes lit up when we climbed into this building. He immediately shed his clothing and began walking around exploring the place. He's a very animated person, so it was easy to offer up suggestions and see what he did in response. It was an unusually simple task of following him about with the camera. Sometimes the most difficult aspect was getting him slowed enough to prevent blurring. The lighting in this place is a bit dim in spots even on a bright day.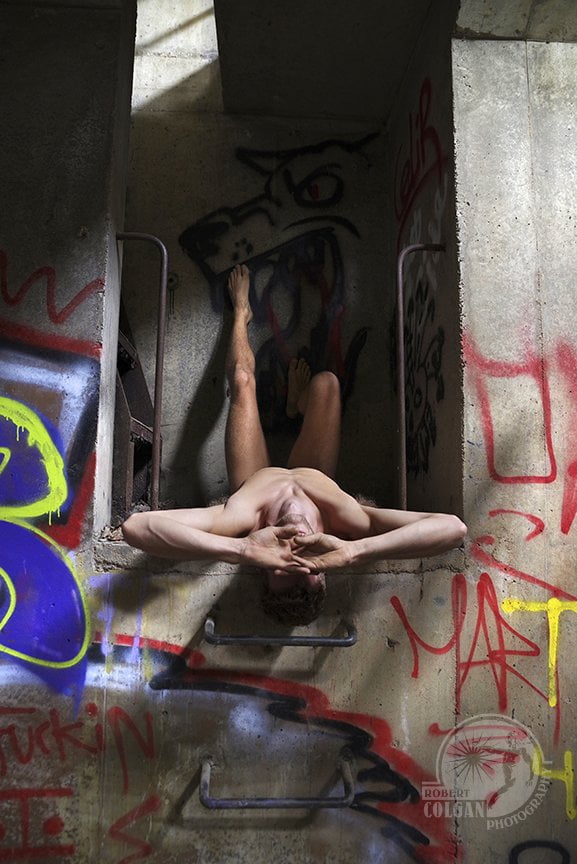 Likewise Anthony was not troubled with dirt, broken glass or any of the other gross impositions encountered in places of abandonment. He gladly rolled around in the dirt if it meant a great picture. What a nice muse!
I hope I have the opportunity to work with this exciting energetic soul again! He seems to be just as restless and mobile in his normal life as well.