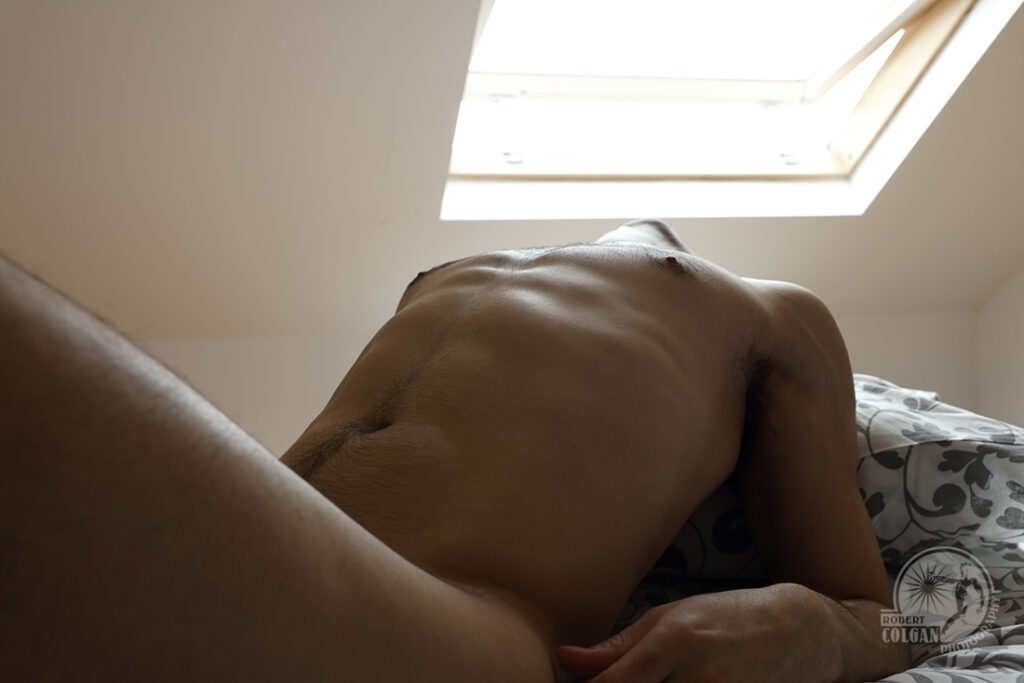 Wow, I'm so behind with these posts. It's been such a crazy-busy year, with a book on the way and many trips. This time I'm trying to get caught up with work from the first model utilized on my Portuguese photo safari. Hailing from Australia via London, this guy undertook some great locations. This preliminary shot was probably the easiest!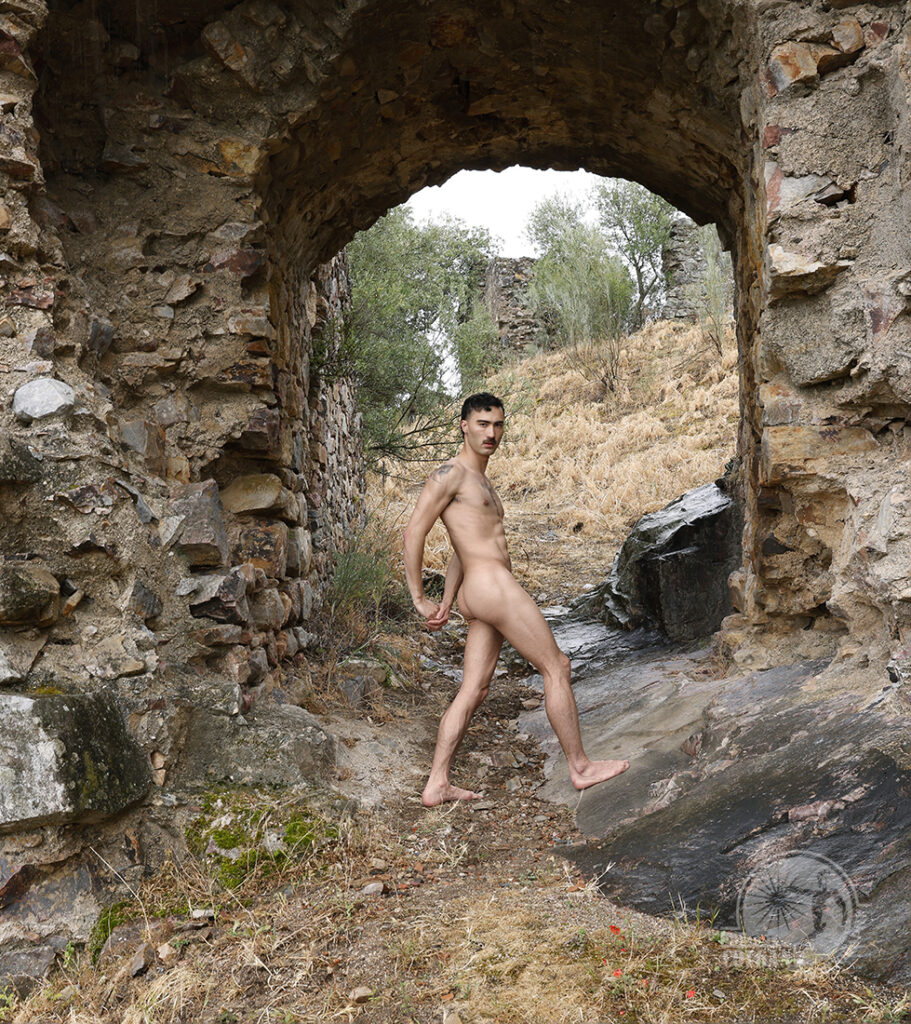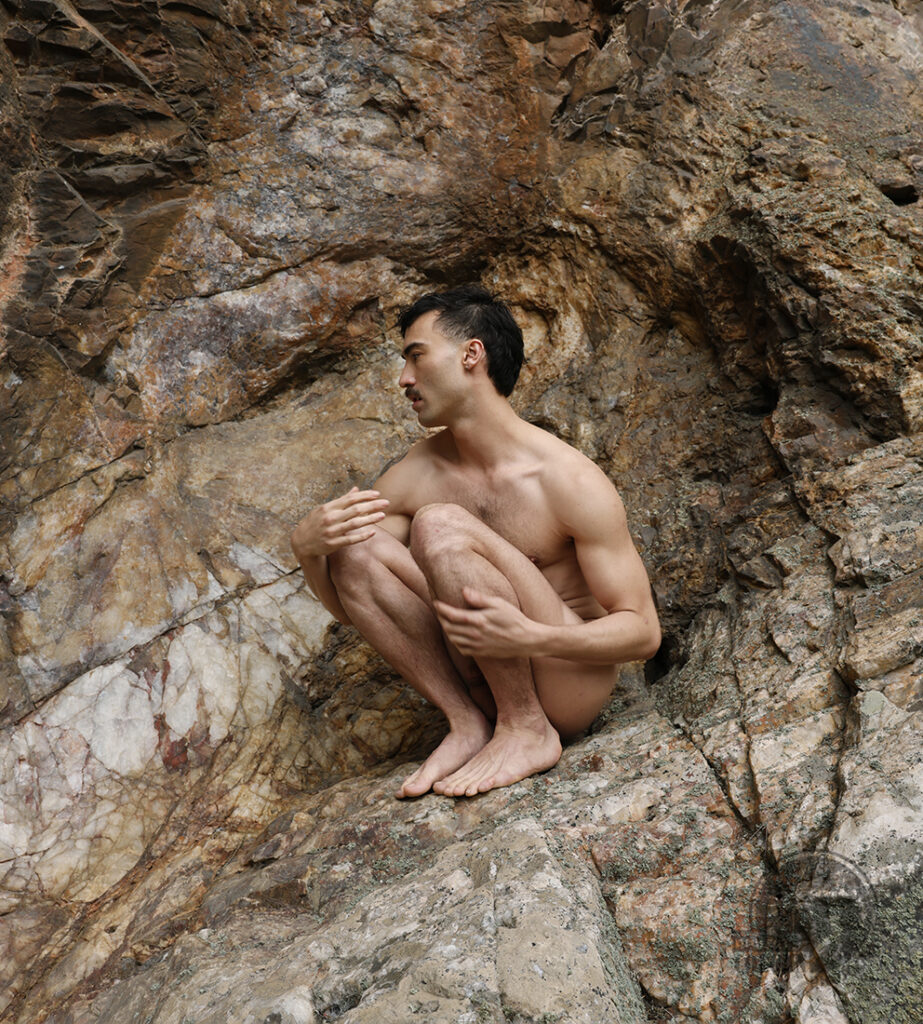 We traveled back to Western Spain where I have abundant assistance from my wonderful Spanish friend, Samuel. Making these explorations so much easier, Samuel knew the best places to go. Researching ancient architecture in the region provided him with a veritable encyclopedia of amazing architectural ruins. Old castle remains, a chapel dating back hundreds of years and the crumbling walls of a monastery were our primary targets.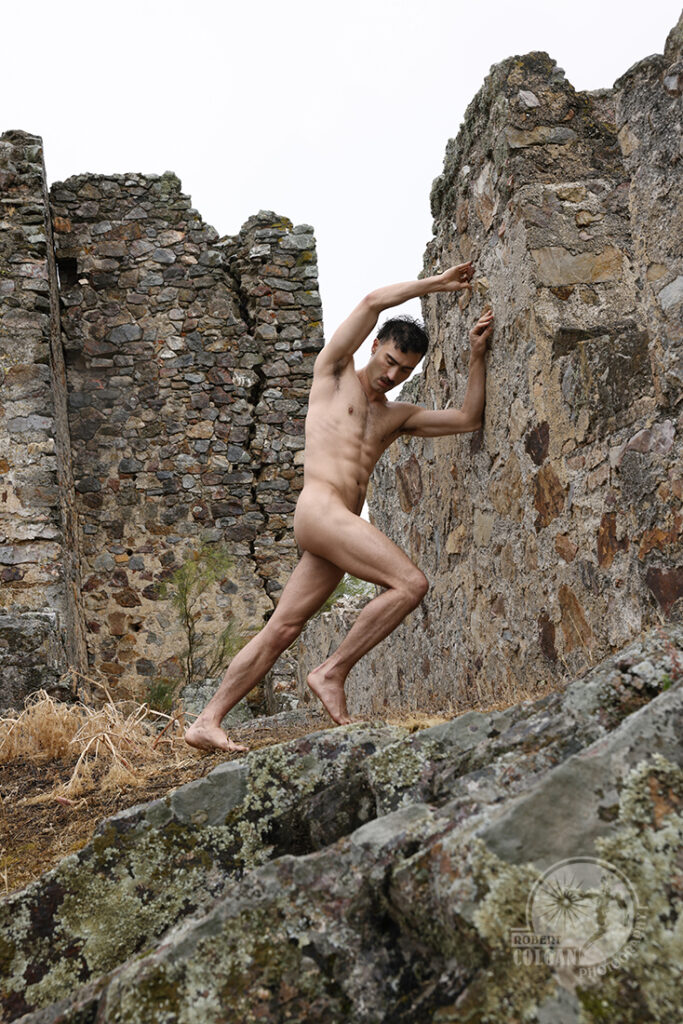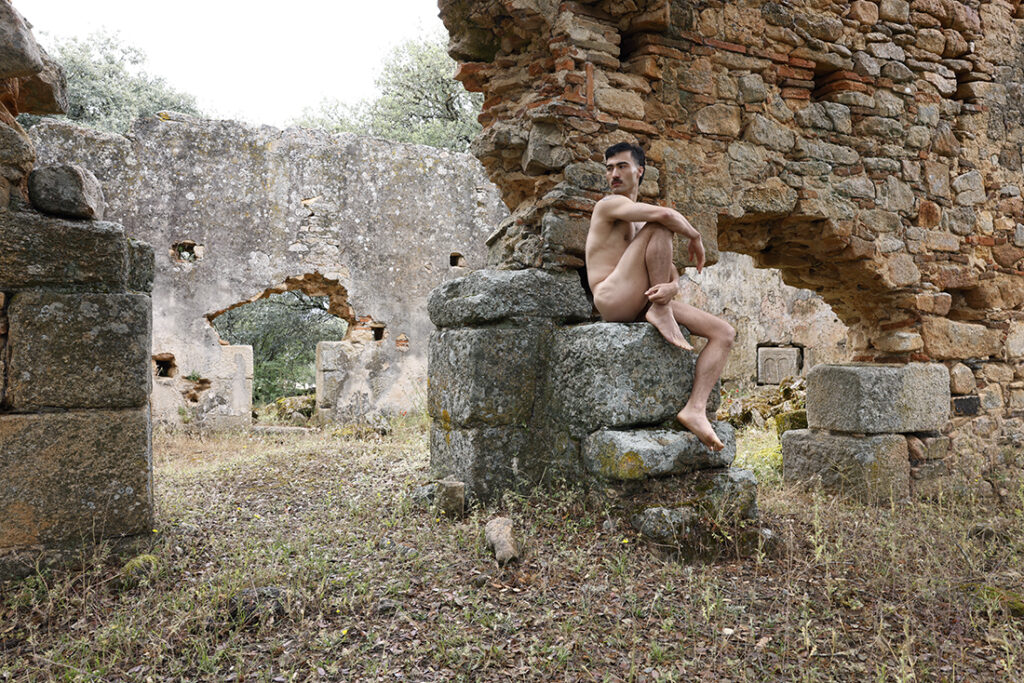 It simply became a matter of placing the model in these primitive structures and seeing what happens. There were endless options. But it did take a bit of fortitude on the part of my model to endure the hikes and climbs to reach these gems. Not for the faint of heart.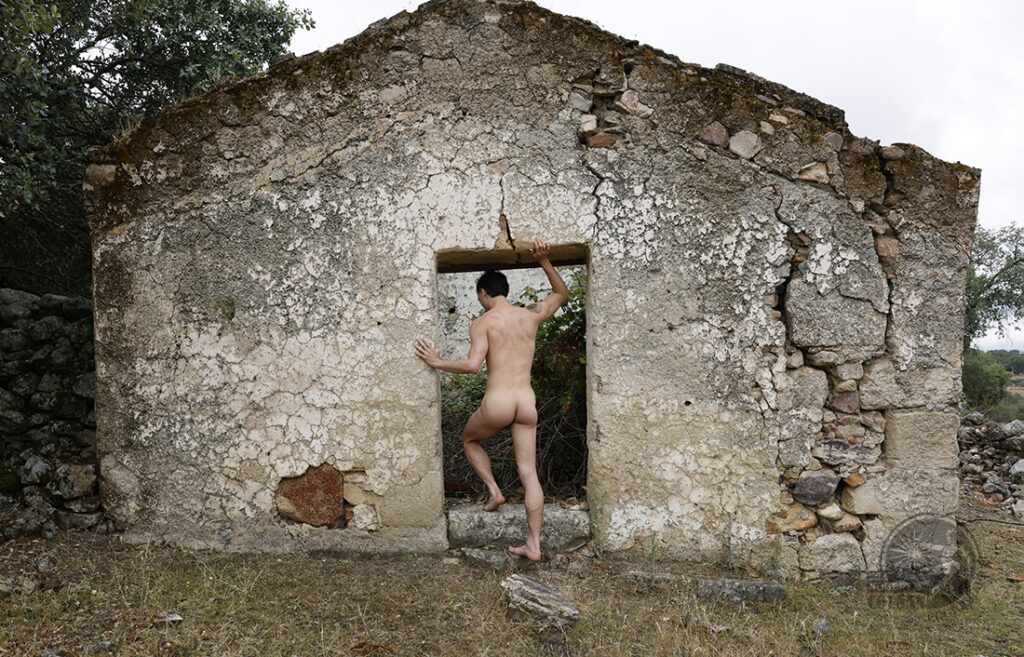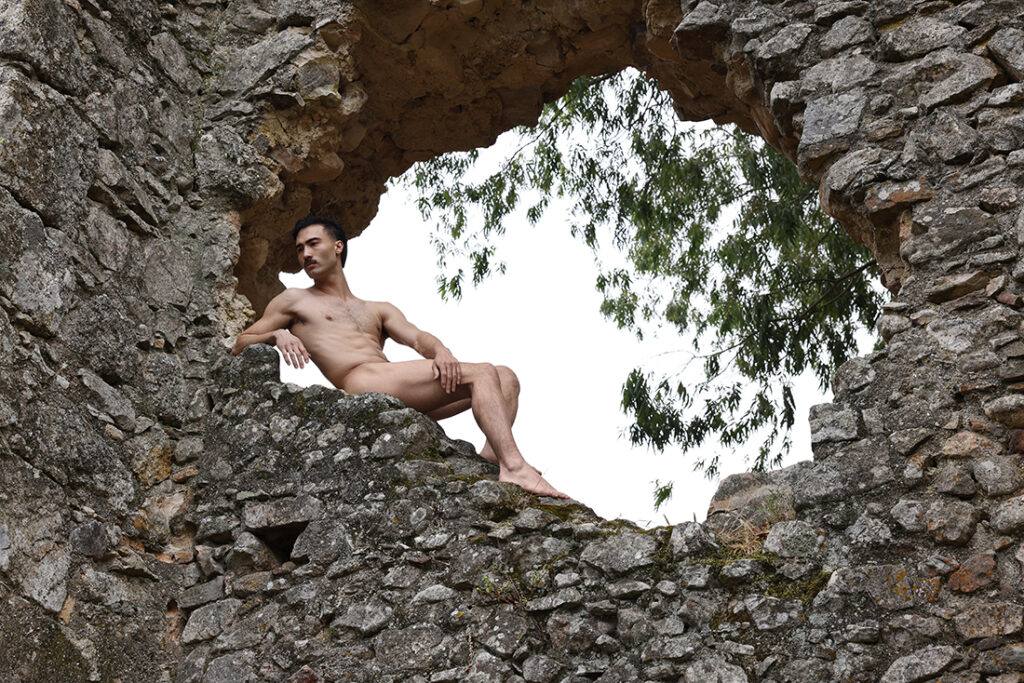 Unfortunately, the weather was not as welcoming as last year and there truly was rain on the plains of Spain! In spite of a minor cold that had been pestering him, my model still persevered and even went on to perform a dramatic frigid water shot in a beautiful Spanish stream.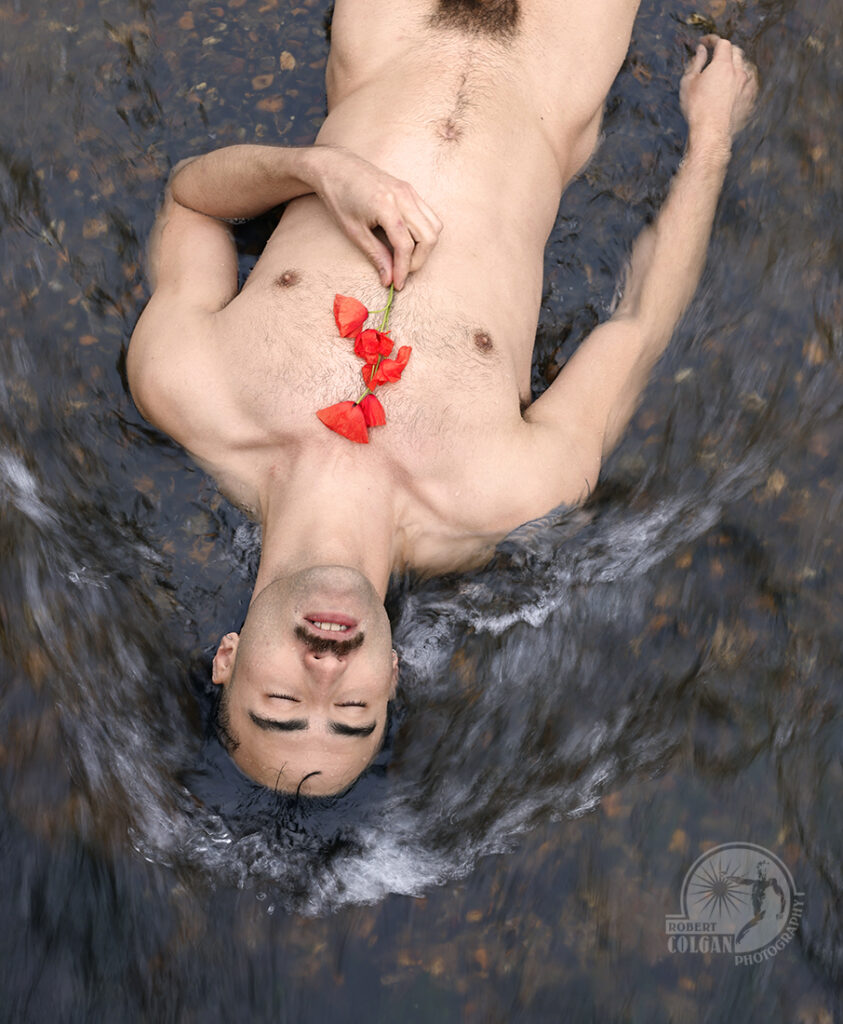 This dip in the water later exacerbated his cold and he ended with a miserable week. I'm proud of him for trying such a difficult concept. He called it his Ode to Ophelia. Adding the ever present red poppies supplied a dash of color.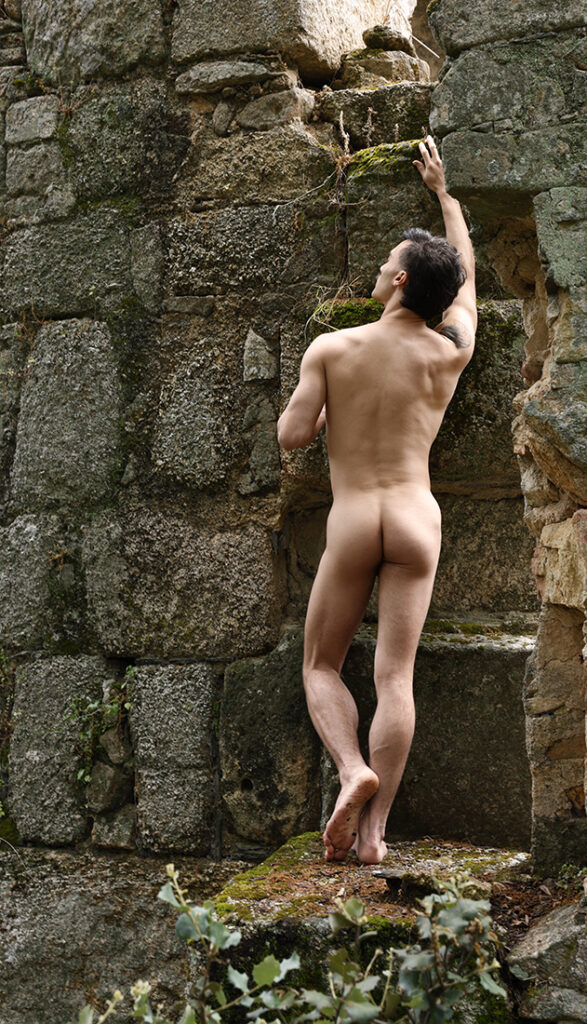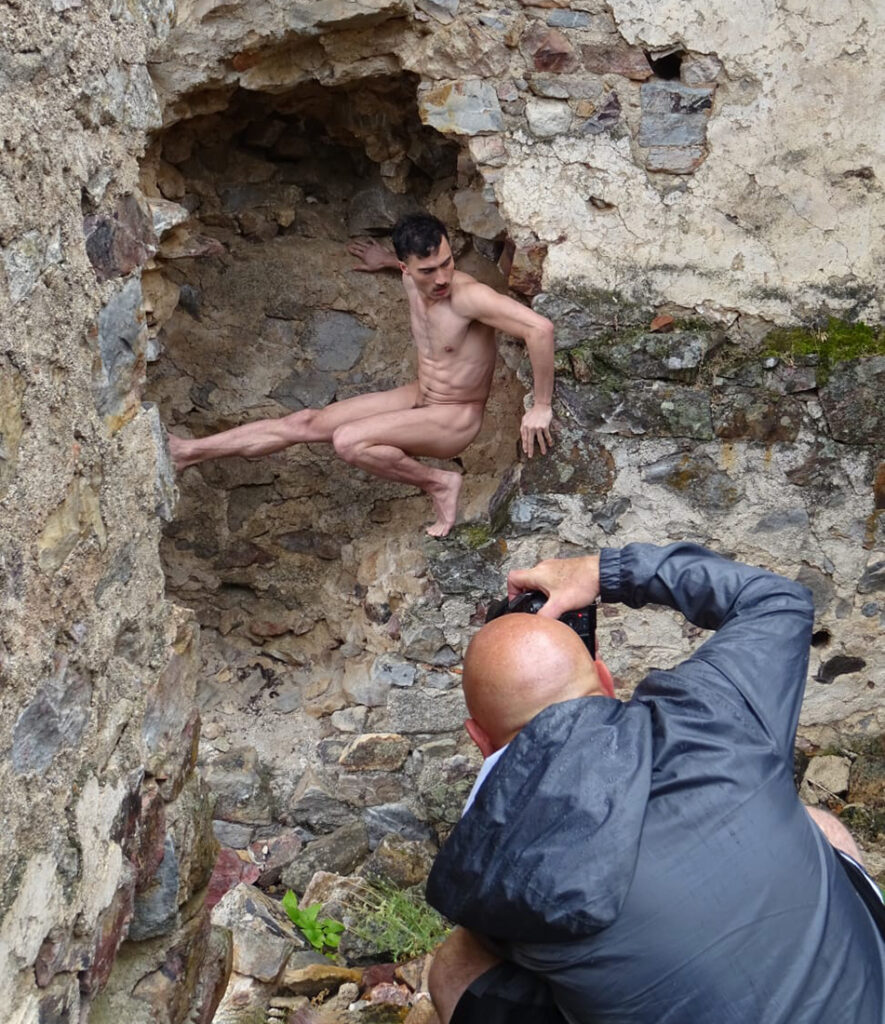 Overall, the work was amazing. It's difficult not to come home with such gorgeous possibilities when you have a wonderful model and breathtaking surroundings. Behind the scenes was even more interesting to an American experiencing a different culture. En route, I saw for the first time cork trees, REAL Valencia oranges, almonds (which are what the guys are cracking open with a rock below) and Spanish bulls watching us on our climb to the castle. These are the palpable treats that come with the territory.