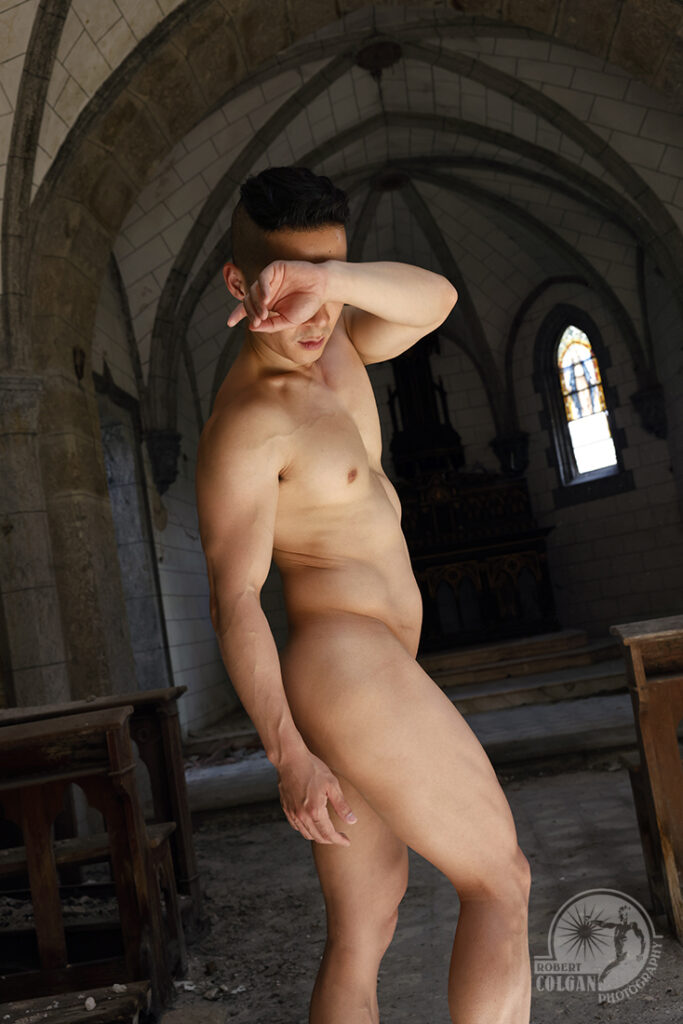 Introducing Connor. He is actually an American now living in Barcelona. A wonderfully fit guy, he added a bit of muscle to my Portuguese sessions.
Meeting up in Porto, he worked as a duo model with Alex from the last post. Their work was amazing!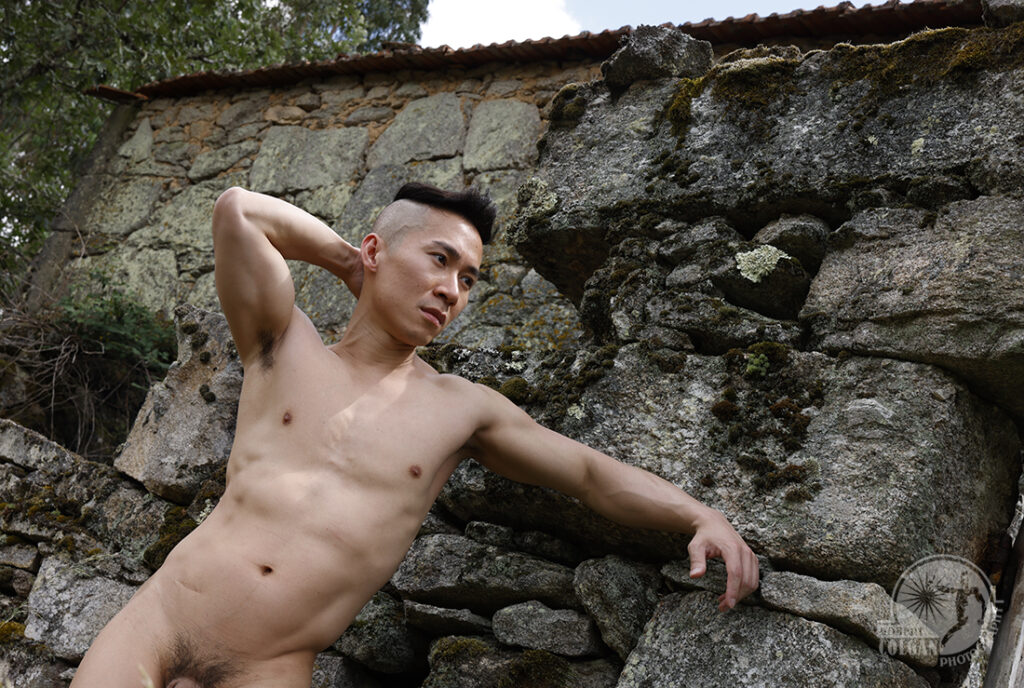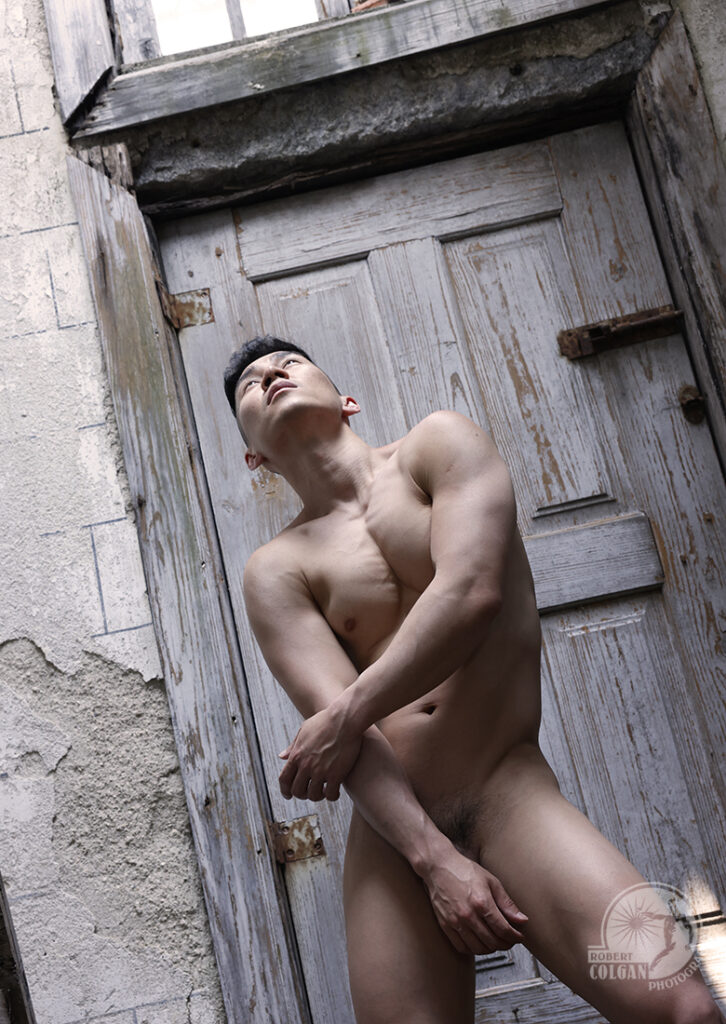 Because my style is very different from most photographers, I find myself frequently explaining the reality of shooting in these abandoned spaces to the models who have never had this experience. It's definitely is out of their comfort zone.
But I give credit to each and every one of them who takes on this challenge and makes something beautiful happen.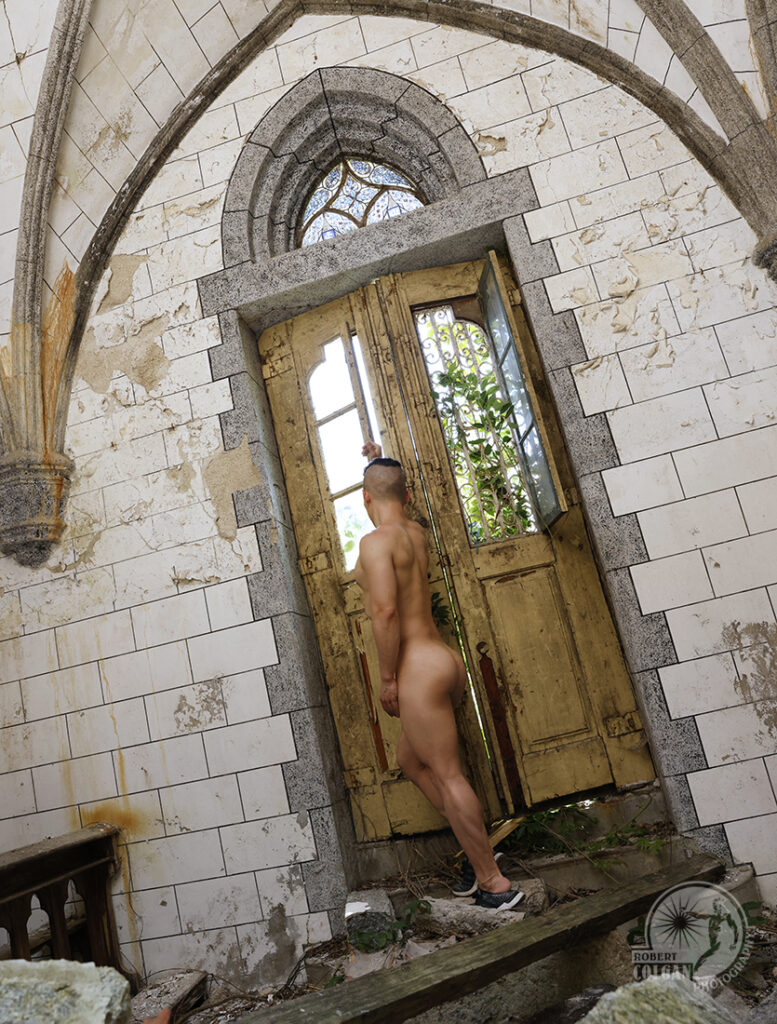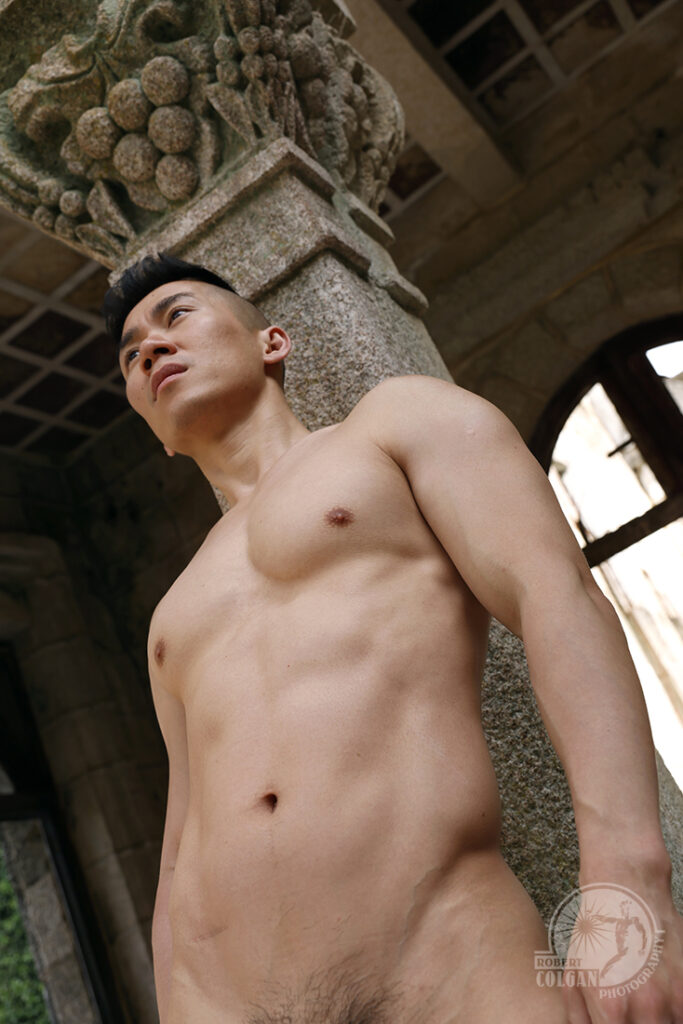 Connor probably had the most difficult time adjusting to the dirt, debris and destruction. Photo work is not foreign to him in the least and he has a pretty diverse portfolio. But this was a bit different. He adjusted slowly and dove right in, albeit gingerly.
We worked in 3 main abandonments – one was an forgotten village of water mills, mentioned in Alex's post as well. Beautiful stone houses and old grist mills with a beautiful stream winding through.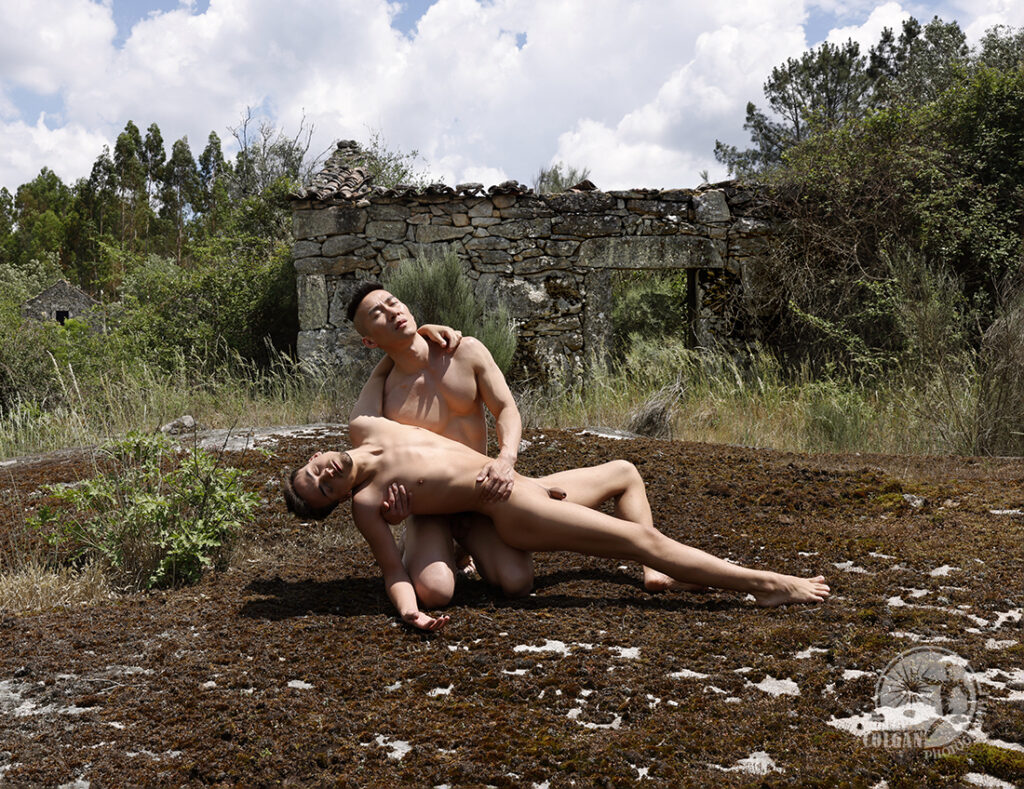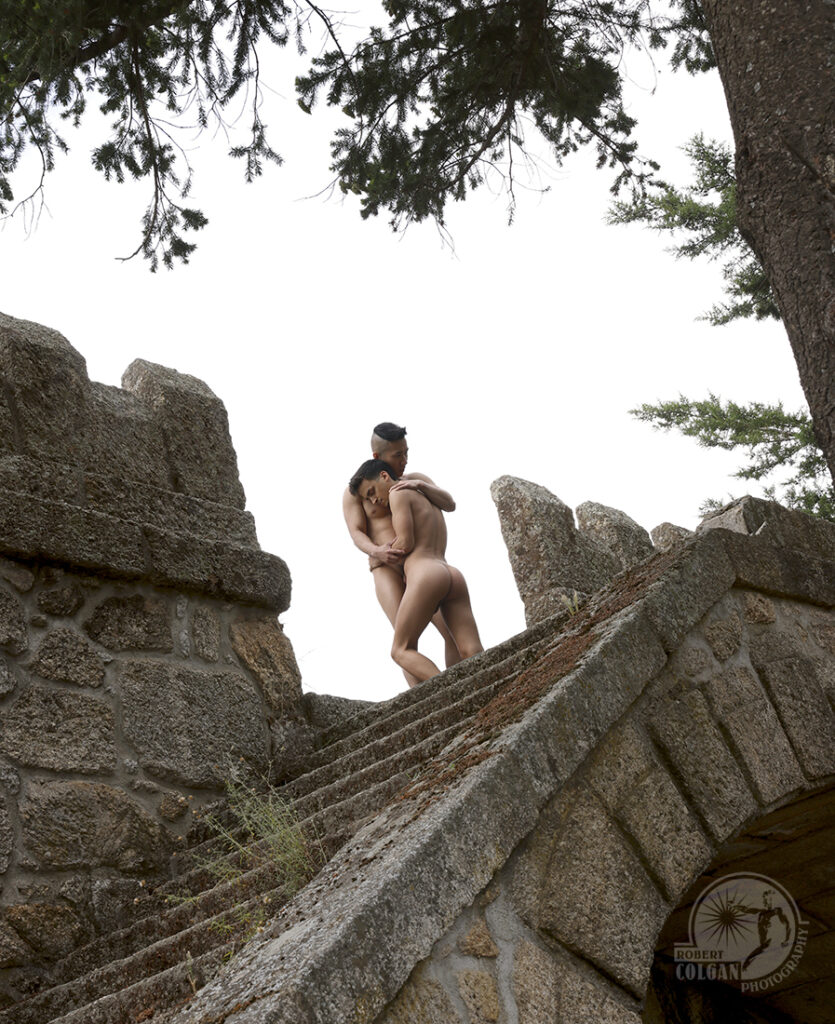 Then came the radium spa – a turn of the century castle-like structure that used to provide radium water treatments to guests with varying ailments. These sorts of spas are STILL being used throughout Europe. This particular spa's water source had dried up long ago as the spa fell out of favor, but the creepy ruins remained.
This dramatic setting was the best for my duo. Alex and Connor executed a beautiful performance.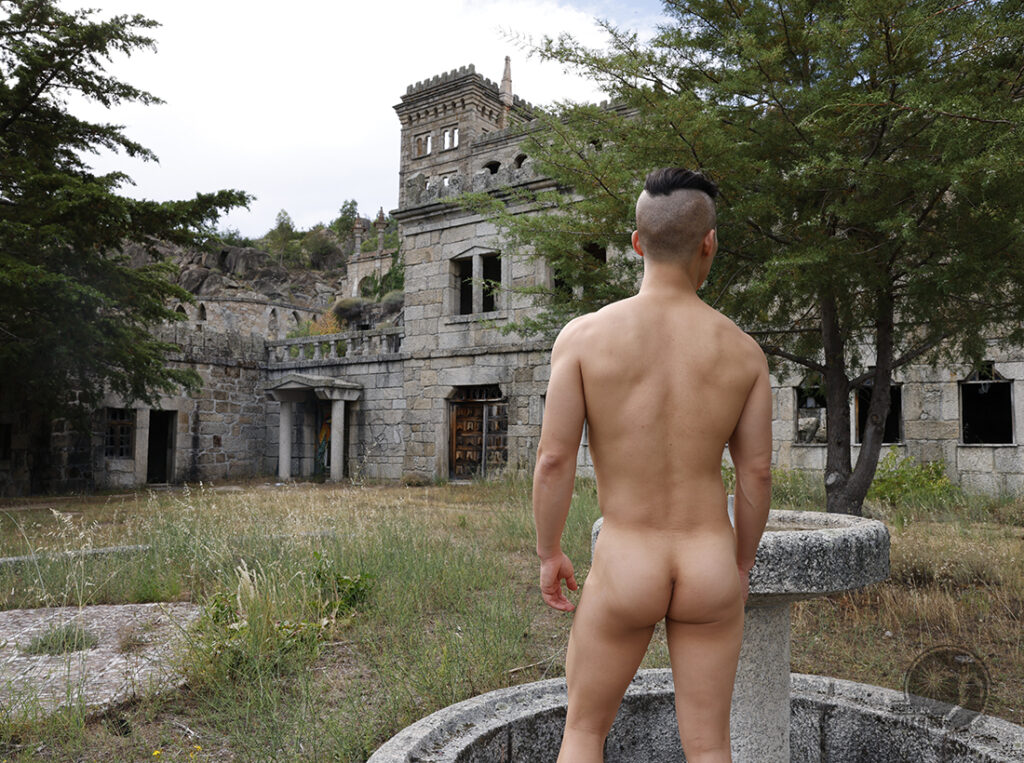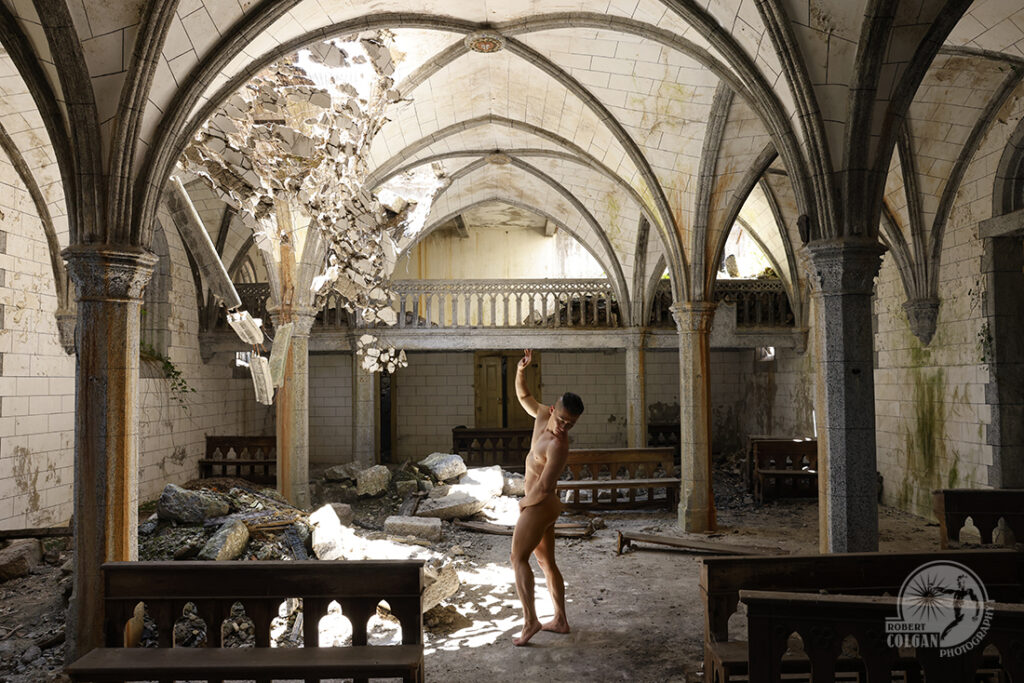 The last location was a solo shoot for Connor. Driving further out into the countryside, we found an dilapidated seminary that had a catastrophic fire a few years after closing. The ruins were remarkably intact and provided a striking backdrop.
During this expedition, one of the most pleasantly spontaneous interactions occurred with some South Africans who had bought an old house nearby. (We actually got lost and ended up wandering into their yard. So much for Google Maps!)
They were kind enough to share history of their house and the area. And they also host a BnB in a working farm situation. So cool!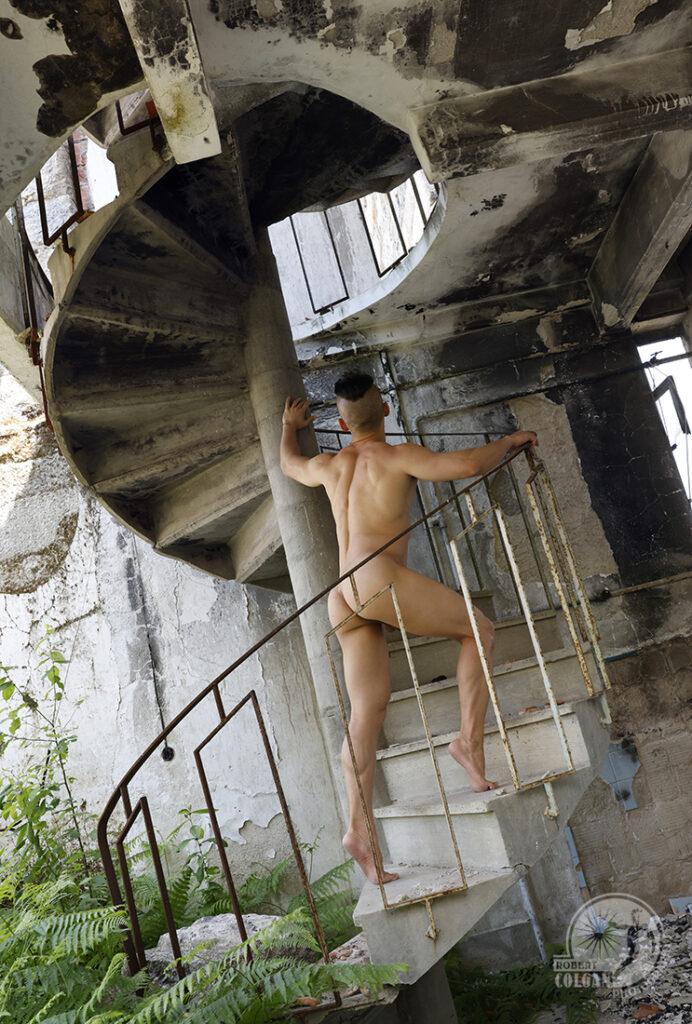 I am enjoying my renewed energy. New places, new models, new adventures. After working so long for this, I'm finally pushing myself to new heights.
Keep following along, so much more to share.