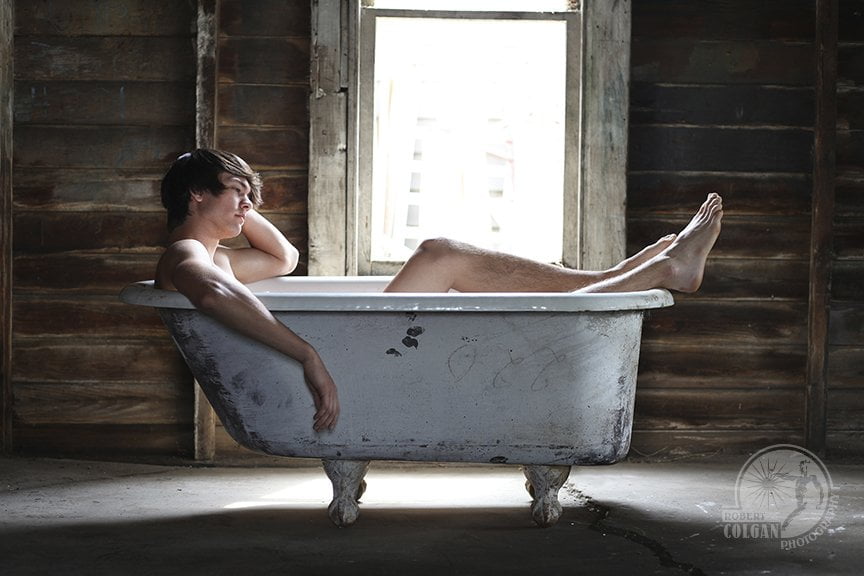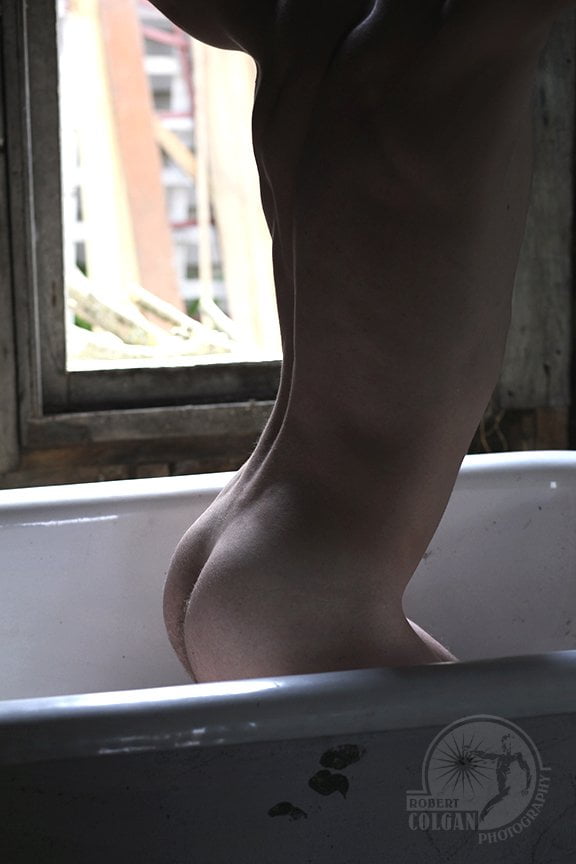 This session involved a model I met through an online modeling network. When my website was hacked about a year ago, many of these terrific images were lost. Now it's time to return them to their spotlight!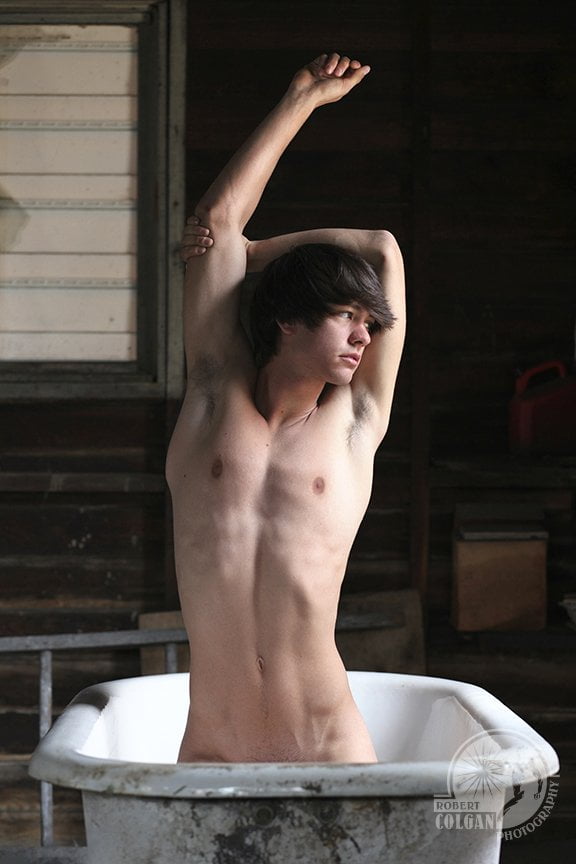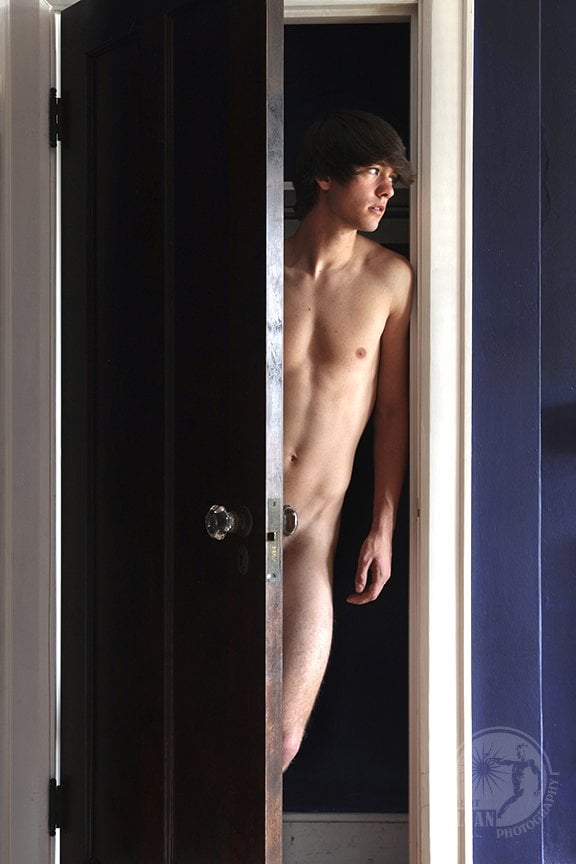 He was a student with an enthusiastic desire for nudity. Refreshingly different from previous balking models, he would engage with most any location. There was a smoldering sensuality that was only amplified by his quiet demeanor. His gazes were almost tempting. They definitely reach beyond the lens, for others have responded likewise to his glances.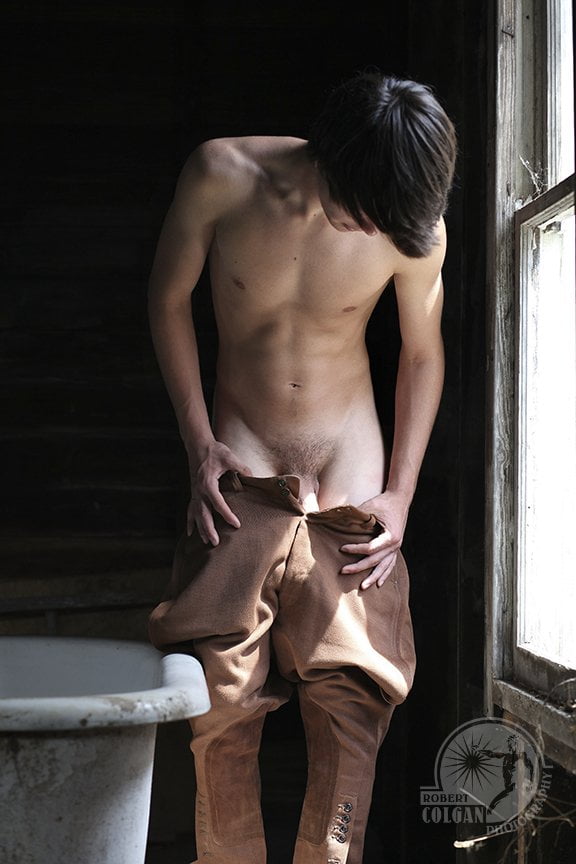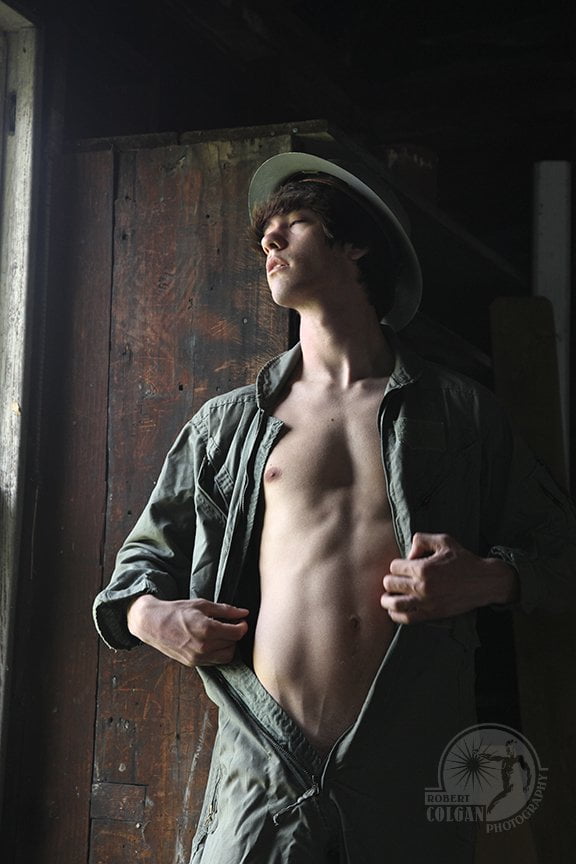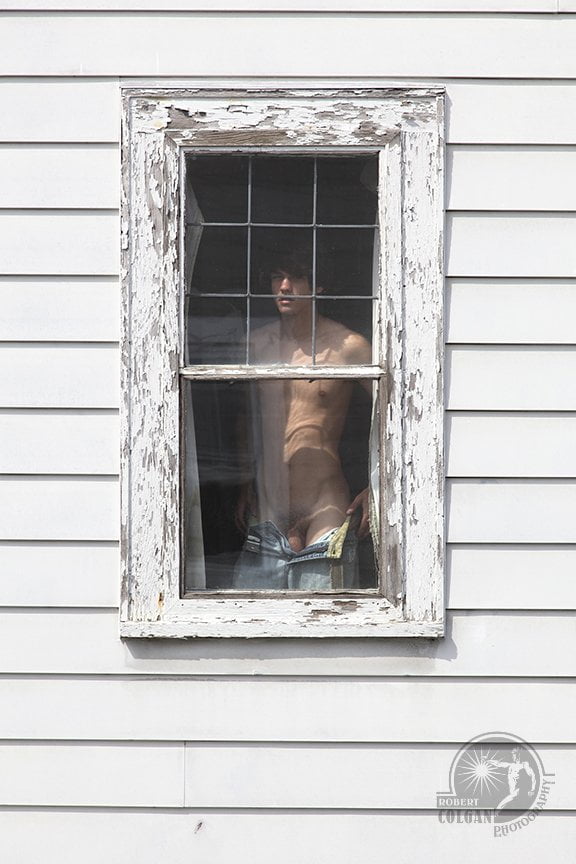 He knew what he wanted to portray and it was well achieved. With a mass of longish hair, there's a sort of boy-next-door character about him which reinforces a carnal appeal. I suppose that starting this shoot with a bath tub scene probably set those wheels in motion.
Unfortunately, he later acquired a job that did not look favorably on such portrayals. Needing to disguise his identity was necessary. Now he goes without credit. But these images should not spawn shame. It's a reflection of religious conservatism attempting to control.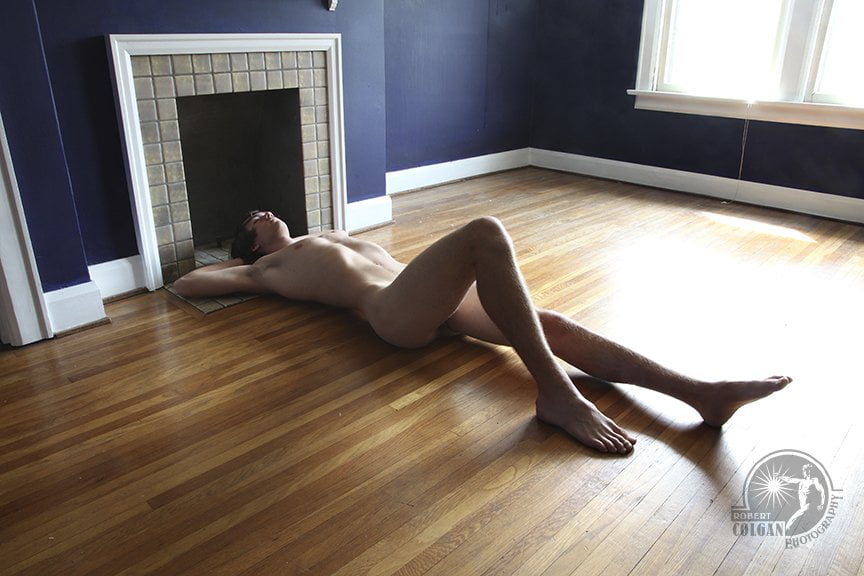 Awaiting Warmth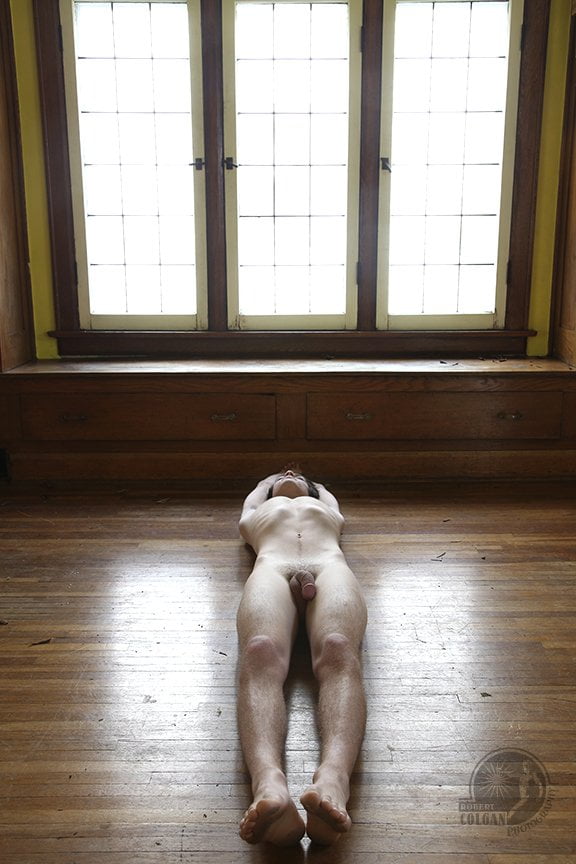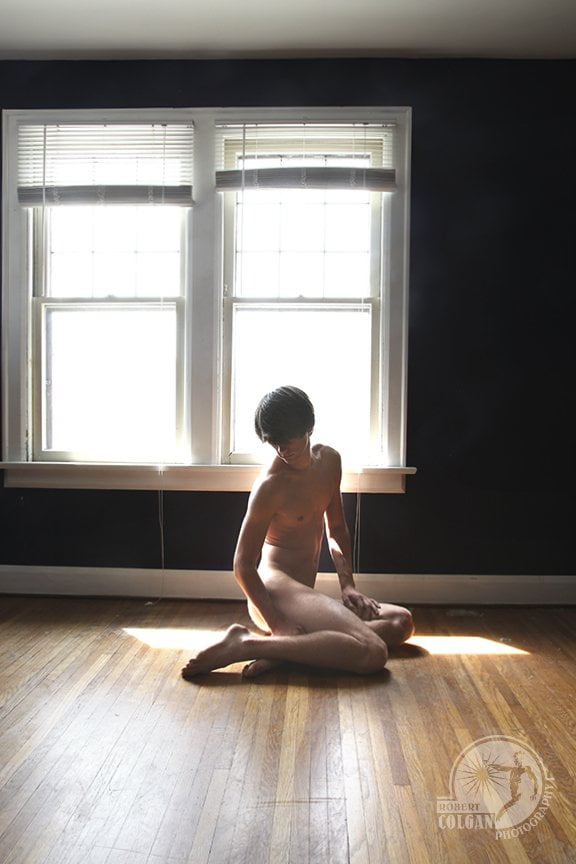 I should also mention a bit about the location. A neighbor lost his house due to foreclosure. It sat empty for a couple of years during the banks' occupation but I still had the keys. Meeting this model was perfect timing.
Not long afterwards, the house was purchased and rehab began. Much of this old character was either destroyed or painted to a dulling white. This model's presence preserves that original presentation forever. And the images give a glorious insight into what can exist just slightly beyond our view and so close to home.